Ammonium Carbonate with CAS 506-87-6
Ammonium carbonate, chemical formula (NH4)2·CO3. Colorless cubic crystal, usually containing 1 molecule of crystal water; Easily soluble in water, the aqueous solution is alkaline. Insoluble in ethanol, carbon disulfide and concentrated ammonia water. Unstable in the air, will gradually become ammonium bicarbonate and ammonium carbamate. Dry material is easy to decompose under 58 ℃, release ammonia and carbon dioxide. 70 ℃ solution began to break down. Both light and heat are unstable. Slightly hygroscopic.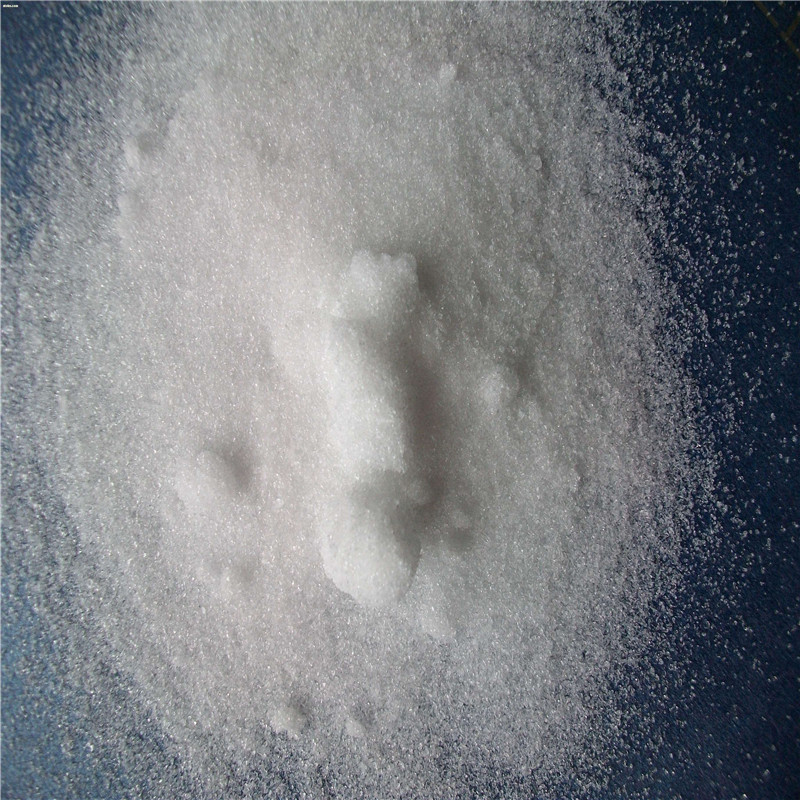 Property
CAS:506-87-6
MF:CH8N2O3
MW:96.09
EINECS:233-786-0
Melting point:58 °C
vapor density 2.7 (vs air)
storage temp. Store at RT.
solubility H2O: 0.1 g/mL at 25 °C, clear, colorless
form Solid
color White to yellow
Water Solubility SOLUBLE
Sensitive Hygroscopic

Synonyms:
diammoniumcarbonate(ammoniumcarbonate) ;hartshorn ;SALT OF HARTSHORN;HARTSHORN SALT;AMMONIUM CARBONATE;AMMONIUM CARBONATE BUFFER;AMMONIUM CARBONATE BUFFER, FILTERED;AMMONIUM CARBONATE SOLUTION R


Use
(1) intravenous analysis of lithium, radium, thorium and carbonate synthesis. It is also used as fertilizer, fire extinguishing agent, detergent and in medicine, rubber, fermentation and other industries. [2]
(2) used as raw materials for fermentation powder, various ammonium salts, buffer, printing and dyeing auxiliaries, fertilizers, analytical reagents, etc. [1]
(3) use ammonium carbonate as buffer, neutralizer, leavening agent and fermentation promoter (for making wine). [1], [3]
(4) ammonium carbonate is used in the sulfonated salicylic acid silver plating electrolyte, but the content of heavy metals, sulfur and thiocyanate should be strictly controlled, otherwise the anode is prone to blackening. In addition, ammonium carbonate
is also used to remove cadmium, nickel and other coatings in solution.

Other related items of our company:
1. Basic Organic Chemicals
2. Inorganic Chemicals
3. Pharmaceutical Intermediates
4. Daily Chemicals
5. Active Pharmaceutical Ingredients