Ammonium Citrate Tribasic With Cas 3458-72-8
Ammonium citrate (Ammonium citrate), also called Ammonium citrate, deliquescence white powder or crystal. Easily soluble in water. It breaks down at the melting point. Low toxicity.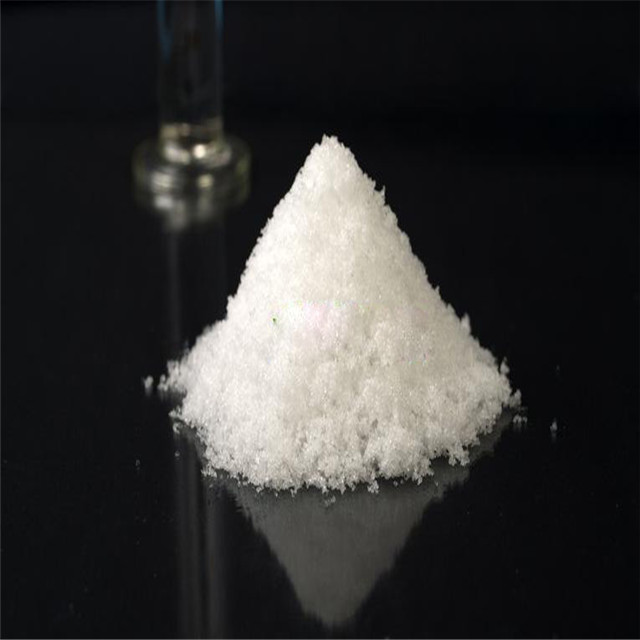 CAS:3458-72-8
MF:C6H8O7.3H3N
MW:243.21
EINECS:221-146-3
Melting point:185 °C (dec.)(lit.)
Boiling point:100 °C(lit.)
Density 1 g/mL at 25 °C(lit.)
vapor density 1.8 (vs air)
solubility H2O: 1 M at 20 °C, clear, colorless
form Crystals
color White to off-white
Water Solubility Soluble in water. Slightly soluble in alcohol.
Stability:Stable. Incompatible with strong oxidizing agents.
Synonyms:
2,3-propanetricarboxylicacid,2-hydroxy-triammoniumsalt ;CITRIC ACID, DIAMMONIUM;CITRIC ACID, DIAMMONIUM, DIBASIC;CITRIC ACID DIAMMONIUM SALT;CITRIC ACID, AMMONIUM SALT, DIBASIC;AMMONIUM HYDROGENCITRATE;AMMONIUM CITRATE;Ammonium citrate tribasic anhydrous
use
Ammonium citrate is mainly used in chemical analysis, industrial water treatment, metal cleaning, pipeline cleaning, ceramic dispersants, permeability assistant detergent raw materials, components and soil conditioner, also used in medicine, electronics and other industries. Used in analytical chemistry as a chemical reagent, such as the determination of phosphate in fertilizers and the determination of effective phosphate in fertilizers. Electroplating industry used as non - cyanide plating complexing agent. The machinery industry is used to prepare antirust agents. In the food industry as a buffer, emulsifier, etc. EEC is mainly used for cheese processing.
By the action of citric acid and ammonia.
Storage and transportation
It is easy to dissolve and irritate. Keep sealed in a cool and dry place.
Other related items of our company:
1. Basic Organic Chemicals
2. Inorganic Chemicals
3. Pharmaceutical Intermediates
4. Daily Chemicals
5. Active Pharmaceutical Ingredients