Ammonium Citrate Dibasic With Cas 3012-65-5
Citric acid diammonium hydrogen is chemicals, Ammonium citrate dibasic, molecular formula is C6H14N2O7. Used as analytical reagents, such as extractant, masking agent, buffer.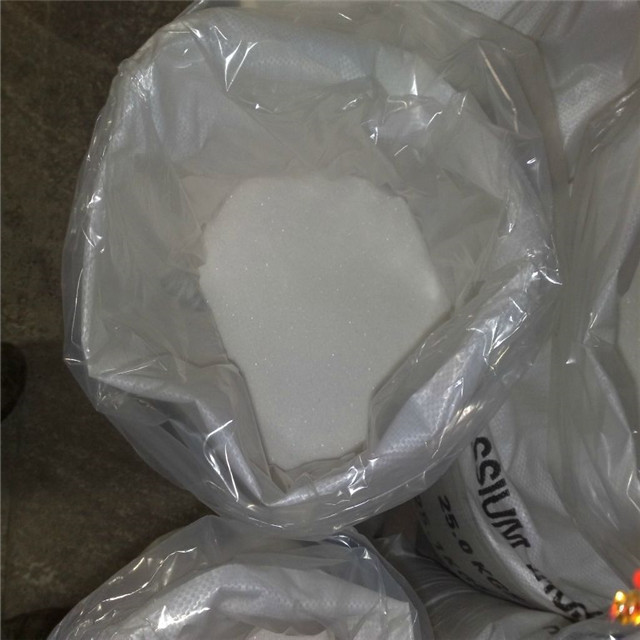 CAS:3012-65-5
MF:C6H14N2O7
MW:226.18
EINECS:222-394-5
Melting point:185 °C (dec.)(lit.)
Boiling point:100 °C(lit.)
Density 1.22 g/mL at 20 °C
vapor density 1.8 (vs air)
storage temp. Store at RT.
solubility H2O: 1 M at 20 °C, clear, colorless
form Solid
color White
PH4.0-5.5 (25℃, 1M in H2O)
Water Solubility Soluble in water. Slightiy soluble in alcohol.
Synonyms:
1,2,3-Propanetricarboxylicacid,2-hydroxy-,diammoniumsalt ;2,3-propanetricarboxylicacid,2-hydroxy-diammoniumsalt ;ammoniummonohydrogencitrate ;diammoniumcitrate ;diammoniumcitrate(secondary) ;dibasicammoniumcitrate ;CITRIC ACID AMMONIUM SALT;CITRIC ACID, AMMONIUM SALT, DIBASIC
Property
Properties: colorless fine crystal or white granule.
Density (g/mL, 25/4 ℃) : 1.48
The melting point is now: 185
The boiling point is: 100
Solubility: soluble in about 1 part water, slightly soluble in ethanol. The solution is weakly acidic, and the pH of 0.1mol/L aqueous solution is about 4.3.
Use
1. Determination of phosphate in fertilizers. Used as a buffer. Corrosion inhibitor. Plasticizer.
2. Analysis of reagents and determination of phosphate in fertilizers.
3. Used as analytical reagents, such as extractant, masking agent and buffer.