Calcium Hypophosphite With Cas 7789-79-9
Phosphate is one of the natural ingredients in almost all foods and is widely used in food processing as an important food ingredient and functional additive.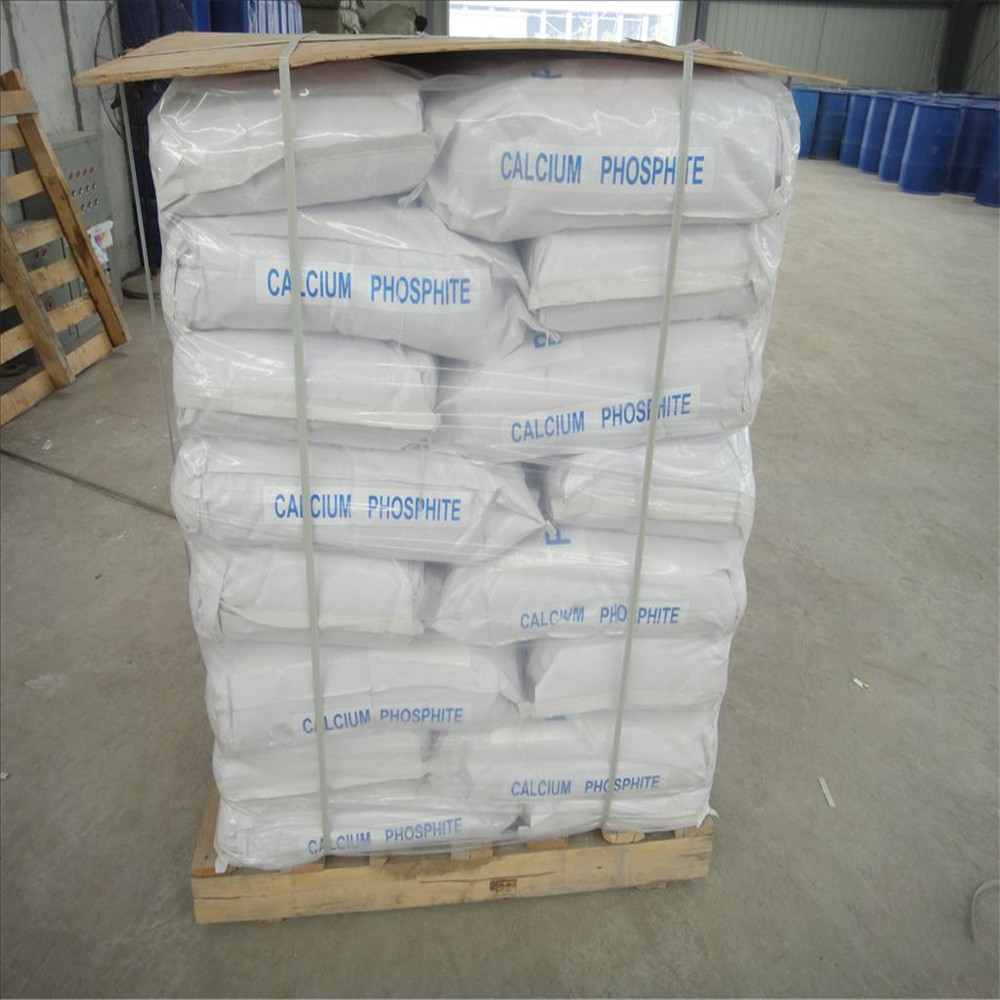 Characteristics of editing
White crystalline powder, soluble in water, insoluble in alcohol, at room temperature is water with a solubility of 16.7g/100g, and its aqueous solution is weakly acidic.
Storage condition editing
Must be stored sealed
Use the editor
Used for electroless nickel plating, food additives, animal nutrition agents, and as antioxidants, analytical reagents.
Property
CAS:7789-79-9
MF:CaO4P2
MW:166.02
EINECS:232-190-8
Synonyms:CALCIUM HYPOPHOSPHITE;CALCIUM PHOSPHINATE;CALCIUM HYPOPHOSPHITE EXTRA PURE, DAC;Lime hypophosphite;CALCIUM HYPOPHOSPHITE TECHNICAL;CALCIUMHYPOPHOSPHITE,PURIFIED;Calcium hydrophosphite;Calcium bisphosphinate
Water Solubility Soluble in water. Practically insoluble in alcohol. Slightly soluble in glycerol
Sensitive Hygroscopic
Merck 14,1675
InChIKey XJPMAXXEWYLDCQ-UHFFFAOYSA-L