Product Description
CAS 7775-27-1 Sodium persulfate With Low Price
Product description:
Sodium persulfate is also called sodium sulphate. The appearance is white crystalline powder, odorless. It can dissolve in water. It is used as bleaching agent, oxidant and emulsion polymerization accelerator. White crystalline powder. It can decompose gradually, moisture and high temperature can speed up decomposition. It can be decomposed by ethanol and silver ions. The solubility of water at 20 C is 549g/L. Relative density 2.400 (accumulation density: 0.7). The minimum lethal dose (rabbit, vein) 178mg/kg. There is oxidation. It's exciting. The seal is cool and dry and preserved.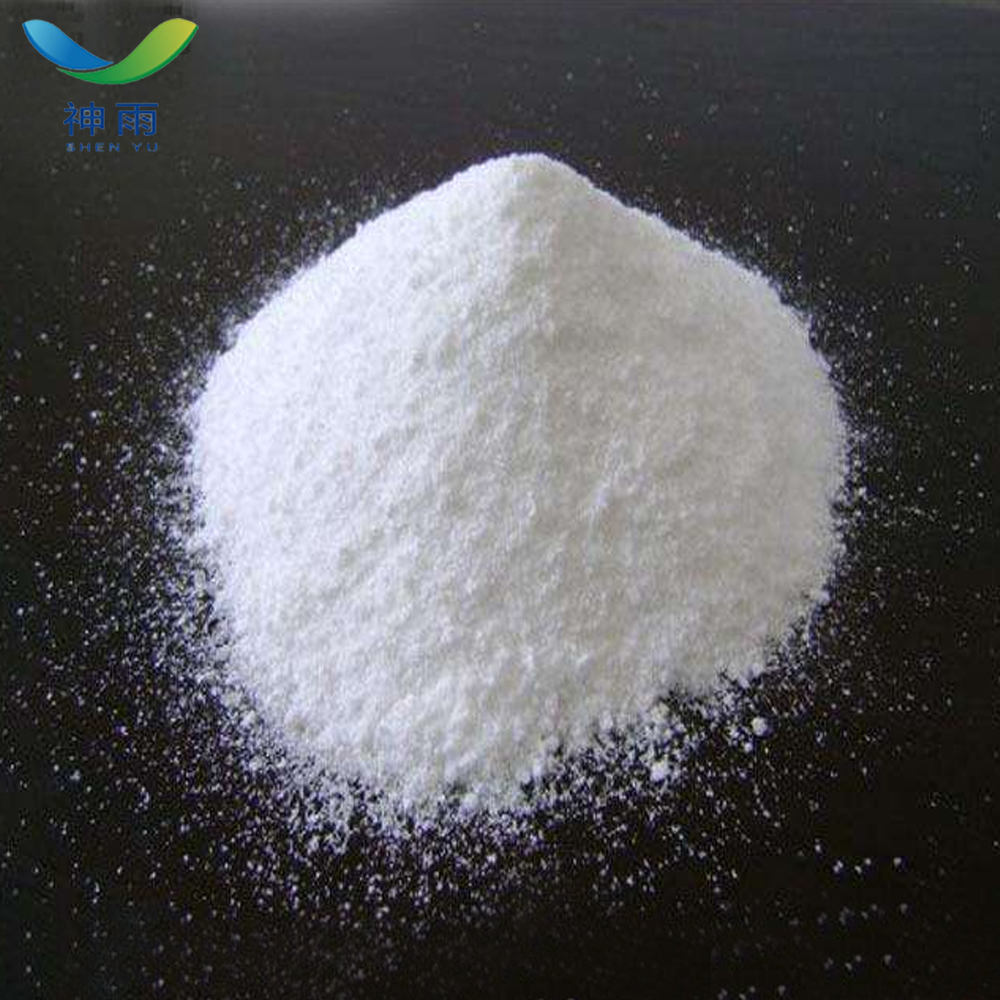 Feature:
High Purity
Low Price
Fast delivey
Good service
Product details:
English Name: Sodium persulfate
English synonyms: Sodium Peroxodisulfate [Sodium Persulfate]; SODIUM PEROXIDISULFATE FOR ANALYSIS EMSURE; FREE SAMPLE NCV.
CAS: 7775-27-1
Molecular formula: Na2O8S2
Molecular weight: 238.1
EINECS: 231-892-1
Melting point: 100 C
Density: 2,4 g/cm3
Storage conditions: Store at +15 C to +25 degree C.
Solubility H2O: 1 M at 20 degree C, clear, colorless
Form: Solid
Color: White to yellow
PH value: 3.5-3.8 (100g/l, H2O, 20 C)
Water solubility: 550 g/L (20 C)
Sodium Persulfate Application:
1. used as oxidant, bleaching agent and battery depolarizing agent
2. waste liquid treatment for photographic industry, used as soft corrosion agent for printed circuit board surface metal and textile desizing agent, sulphur dye chromogenic agent, etc.
3. used in medicine, bleaching, batteries, and used as chemical reagents.
Sodium Persulfate Attention:
[skin contact]
Remove contaminated clothing and rinse with plenty of fresh water.
[eye contact]
Lift eyelids and rinse with flowing or normal saline. Go to a doctor.
[inhalation]
Quickly out of the scene to the fresh air. Keep the respiratory tract unobstructed. If breathing is difficult, oxygen is given. If breathing is stopped, artificial respiration is carried out immediately. Go to a doctor.
[feed]
Drink plenty of warm water and urge vomiting. Go to a doctor

Storage:
Sodium nitrite should be placed in low temperature, dry and ventilated storeroom. Tight doors and windows to prevent direct sunlight. It can be stored in the same store as nitrate other than ammonium nitrate, but it is isolated from organic matter, combustibles and reducing agents and is isolated from fire sources.
Package:25kg/Bag
Other related items of our company:
1. Basic Organic Chemicals
2. Inorganic Chemicals
3. Pharmaceutical Intermediates
4. Daily Chemicals
5. Active Pharmaceutical Ingredients