Product Description
CAS 826-81-3 8-Hydroxyquinaldine Price With Good Quality
8-hydroxyquinoline, white prismatic crystal. The melting point is 74 degrees, and the boiling point is 266-270 degrees. Soluble in hot alcohols, ethyl ether and benzene, insoluble in water. It can evaporate with steam and sublimate at 100 degrees centigrade. With phenol odor. It was obtained from the reaction of O aminophenol with croton aldehyde. The mixture of ortho aminophenol and ortho nitrophenol was added to hydrochloric acid. Add croton aldehyde to agitation. Heat 6h and lay overnight. The reaction o-nitrophenol was evaporated by steam distillation and weakly alkaline was obtained by adding sodium hydroxide solution to the residual steam. Then saturated with powdered carbonyl, 8-hydroxyquinadine was distilled by steam distillation. The crude product was decompressed and recrystallized with ethanol.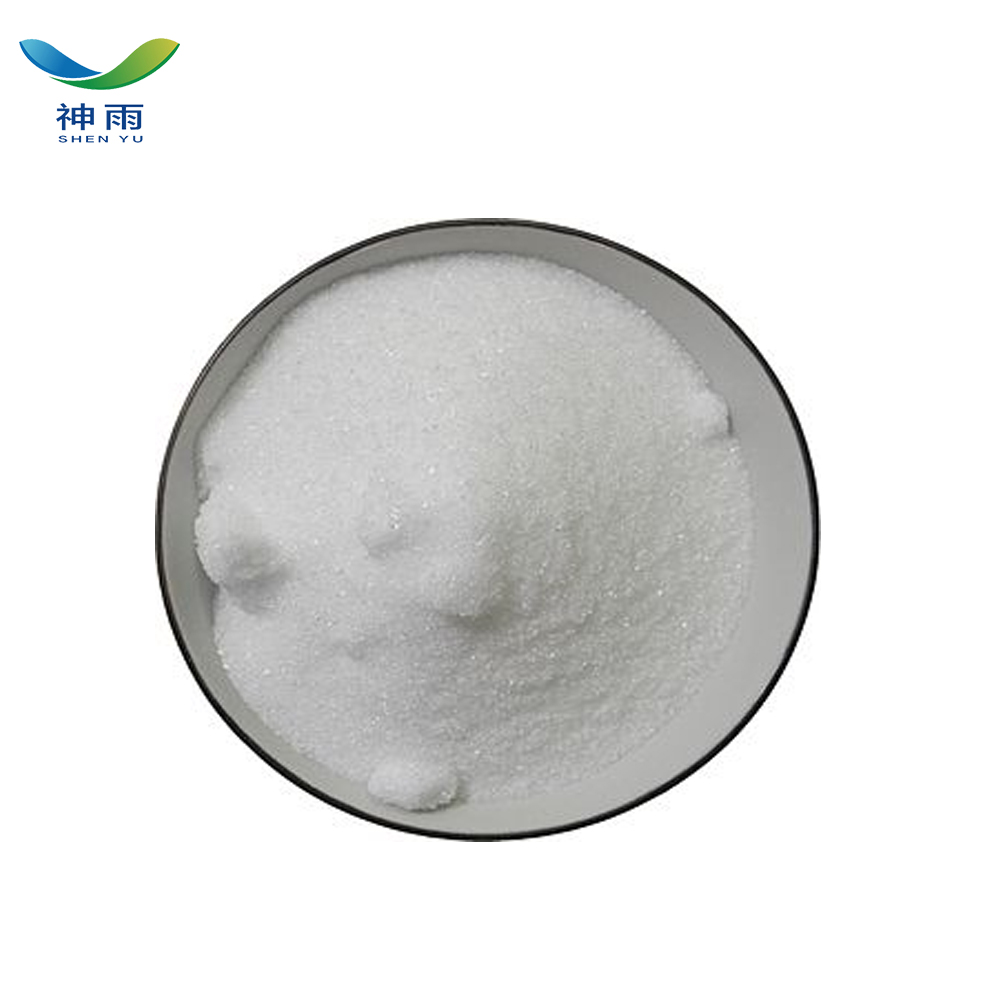 Feature:
High Purity
Low Price
Fast delivey
Good service
8-Hydroxyquinaldine Product details:
English Name: 8-Hydroxyquinaldine
English synonyms: 2-methyl-8-quinolino; 8-Hydroxyqinaldine; 8-Quinolinol, 2-methyl-; Hydroxyquinaldine; 8-HYDROXY-2-METHYLQUINOLINE; 8-HYDROXYQUINALDINE; 2-METHYL-8-HYDROXYQUINOLINOLINE; 2-METHYL-8-QUINOLINOLINE
CAS: 826-81-3
Molecular formula: C10H9NO
Molecular weight: 159.18
EINECS: 212-562-6
Melting point 71-73 degree C (lit.)
Boiling point 267 degree C (lit.)
Density 1.1202 (rough estimate)
Refractive index 1.6070 (estimate)
Flash point 139 degree C
Storage conditions Store below +30 degree C.
Solubility 0.4g/l
Form Crystalline Powder
Color Beige to brown
PH 7-8 (100g/l, H2O, 20 C) (slurry)
Water solubility insoluble
8-Hydroxyquinaldine Application:
Used as analytical reagent.

8-Hydroxyquinaldine Attention:
[Ingestion]
If victim is conscious and alert, give 2-4 cupfuls of milk or water. Never give anything by mouth to an unconscious person. Get medical aid immediately.
[Inhalation]
Get medical aid immediately. Remove from exposure to fresh air immediately. If not breathing, give artificial respiration. If breathing is difficult, give oxygen.
[Skin]
Get medical aid immediately. Flush skin with plenty of soap and water for at least 15 minutes while removing contaminated clothing and shoes. Wash clothing before reuse.
[Eyes]
Flush eyes with plenty of water for at least 15 minutes, occasionally lifting the upper and lower eyelids. Get medical aid immediately.

Storage: Store in a tightly closed container. Do not store in glass. Store in a cool, dry area away from incompatible substances.
Package: 200L/Drum
Other related items of our company:
1. Basic Organic Chemicals
2. Inorganic Chemicals
3. Pharmaceutical Intermediates
4. Daily Chemicals
5. Active Pharmaceutical Ingredients