Product Description
Cetylpyridinium Chloride Monohydrate with CAS 6004-24-6
Cetylpyridinium chloride, also known as cetylpyridinium chloride, Shanghai Proterozoic organism cetylpyridinium chloride is a white to white solid crystalline powder, often with one molecule of crystalline water, molecular formula C21H38ClN. H2O. Its melting point is 77~ 83 C. Soluble in water and ethanol, soluble in chloroform, almost insoluble in benzene and ether. 1% of the aqueous solution PH is 6.0~7.0. A strong oscillation of its aqueous solution produces a rich foam. It has excellent surface activity and bactericidal and disinfectant properties, and has good application effect in biological extraction.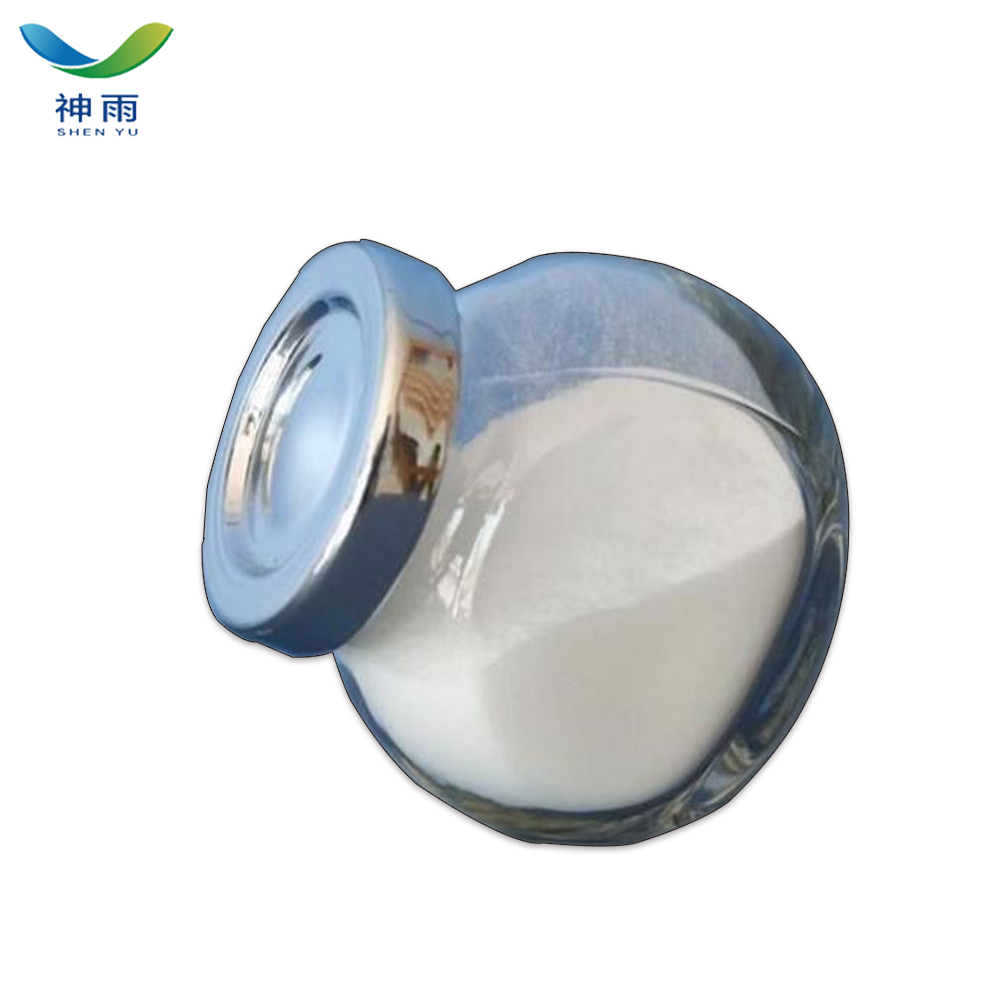 Feature:
High Purity
Low Price
Fast delivey
Good service
Cetylpyridinium chloride monohydrate Product details:
English Name: Cetylpyridinium chloride monohydrate
English synonyms: Cetylpyridinium chloride, monoh; Pyridinium, 1-hexadecyl-, chloride, monohydrate; HEXADECYLPYRIDINIUM CHLORIDE MONOHYDRATE; CETYLPYRIDINII CHLORIDUM; CETYLPYRIDINIUM CHLORIDE H2O; CETYLPYRIDIUM CHLORIDE H2O; CETYLPYRIDIUM CHLORIDE NOHYDRATE; CPC MOHYDRATE; CPC NODRATE;
CAS: 6004-24-6
Molecular formula: C21H40ClNO
Molecular weight: 358
EINECS: 204-593-9
Melting point 81-84 degree C
Storage conditions Store at RT.
Solubility H2O: soluble0.5M, clear, colorless to faintly yellow
Morphological Powder
Color White
PH 5.0-5.4 (10g/l, H2O, 20 C)
Water soluble Soluble in water, alcohol, chloroform

Cetylpyridinium chloride monohydrate Application:
Used in food, pharmaceutical, pharmaceutical, cosmetics, daily chemical products, industrial additives, surfactants, precision plating, water treatment, oilfield chemicals and other industries.
This product is a nitrogen-containing cationic surfactant, mainly used as disinfectant. Under the same application conditions, the product is superior to dodecyl dimethylphenylmethyl ammonium chloride, dodecyl dimethylphenylmethyl ammonium bromide and other commonly used quaternary ammonium salt bactericides in killing heterotrophic bacteria, iron bacteria and sulfate reducing bacteria. The killing rates of the original bacteria were 99.9%, 99.9% and 99.99% respectively. This product can be used for sterilization, algae removal, clay stripping and system cleaning in industrial water treatment systems. In the course of use, this product has the same precautions as other quaternary ammonium germicides such as Jieerwei. For example, bubble and other anionic substances, such as the settlement and settlement. The impact dosage can be used when it is used, and the general concentration is 20~80mg/L. Wide range of uses.

Cetylpyridinium chloride monohydrate Attention:
[Ingestion]
If victim is conscious and alert, give 2-4 cupfuls of milk or water. Never give anything by mouth to an unconscious person. Get medical aid immediately.
[Inhalation]
Get medical aid immediately. Remove from exposure to fresh air immediately. If not breathing, give artificial respiration. If breathing is difficult, give oxygen.
[Skin]
Get medical aid immediately. Flush skin with plenty of soap and water for at least 15 minutes while removing contaminated clothing and shoes. Wash clothing before reuse.
[Eyes]
Flush eyes with plenty of water for at least 15 minutes, occasionally lifting the upper and lower eyelids. Get medical aid immediately.

Storage: Store in a tightly closed container. Do not store in glass. Store in a cool, dry area away from incompatible substances.
Package: 25KG/Drum
Other related items of our company:
1. Basic Organic Chemicals
2. Inorganic Chemicals
3. Pharmaceutical Intermediates
4. Daily Chemicals
5. Active Pharmaceutical Ingredients