Product Description
High Purity 99% 5-Fluorouracil with CAS 51-21-8
5-Fluorouracil, a pyrimidine antimetabolic drug, is currently commonly used in clinic as a chemotherapeutic drug. It can prevent the formation of thymine, inhibit the biosynthesis of DNA, and thus inhibit the growth of cancer cells. It is used in the treatment of gastrointestinal tumors, such as gastric cancer, colorectal cancer, liver cancer and so on. It is also effective for breast cancer, ovarian cancer, lung cancer, bladder cancer, cervical cancer, pancreatic cancer and so on. Switzerland's Cancer Skin Treatment is a 5% ointment containing this product. It is mainly used for sunlight keratosis and geriatric keratosis, precancerous dermatitis, single and multiple superficial basal cell carcinoma, cancer stage and superficial basal cell carcinoma after radiation skin lesions.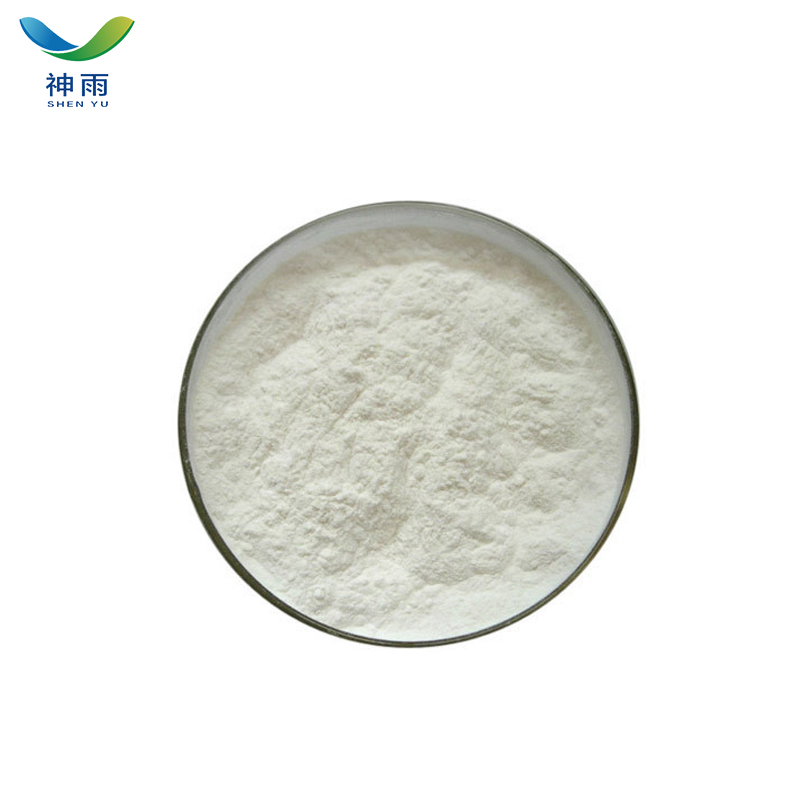 Feature:
High Purity
Low Price
Fast delivey
Good service
5-Fluorouracil Product details:
English Name: 5-Fluorouracil
English synonyms: [180]-5-Fluorouracil; 2,4 (1H, 3H) -Pyrimidinedione, 5-fluoro-; 2,4-dioxo-5-fluoropyrimidine; 3h) -pyrimidine, 5-fluoro-4 (1h; 5-faracil; 5-Flouracyl; 5-fluor-2,4 (1h, 3h) -pyrimidin; 5-fluor-2,4-dihydroxypyrimidin-pyrimidine
CAS: 51-21-8
Molecular formula: C4H3FN2O2
Molecular weight: 130.08
EINECS: 200-085-6
Melting point 282-286 degree C (Dec.) (lit.)
Boiling point 190-200 degree C/0.1mmHg
Density 1.4593 (estimate)
Storage conditions Store at 0-5
Solubility H2O: 10 mg/mL, clear
Morphological powder
Color white
PH 4.3-5.3 (10g/l, H2O, 20 C)
Solubility of water 12.2 g/L 20 C
Sensitivity Air Sensitive

5-Fluorouracil Application:
Antineoplastic agents. For a variety of tumors such as digestive tract tumors, breast cancer, ovarian cancer, chorioepithelial cancer, cervical cancer, liver cancer, bladder cancer, skin cancer (topical smear), vulvar leukoplakia (topical smear) have a certain effect. The main side effects were bone marrow transplantation and digestive tract reaction. Severe cases may have diarrhea, local injection site phlebitis, a small number of nervous system reactions such as cerebellar degeneration, ataxia. Blood tests should be strictly checked during medication.
5-Fluorouracil Attention:
[Ingestion]
If victim is conscious and alert, give 2-4 cupfuls of milk or water. Never give anything by mouth to an unconscious person. Get medical aid immediately.
[Inhalation]
Get medical aid immediately. Remove from exposure to fresh air immediately. If not breathing, give artificial respiration. If breathing is difficult, give oxygen.
[Skin]
Get medical aid immediately. Flush skin with plenty of soap and water for at least 15 minutes while removing contaminated clothing and shoes. Wash clothing before reuse.
[Eyes]
Flush eyes with plenty of water for at least 15 minutes, occasionally lifting the upper and lower eyelids. Get medical aid immediately.

Storage: Store in a tightly closed container. Do not store in glass. Store in a cool, dry area away from incompatible substances.
Package: 25KG/Drum
Other related items of our company:
1. Basic Organic Chemicals
2. Inorganic Chemicals
3. Pharmaceutical Intermediates
4. Daily Chemicals
5. Active Pharmaceutical Ingredients