Product Description
Chemical Intermediate Thionyl Chloride CAS 7719-09-7
Thionyl Chloride, also known as thionyl chloride, sulfur oxychloride, sulfur oxychloride, dichlorosulfoxide, at room temperature and atmospheric pressure for colorless or light yellow liquid, has a pungent odor. The relative density is 1.676, melting point is -104.5, and boiling point is 78.8. Water is readily decomposed into sulfur dioxide and hydrogen chloride. Soluble in benzene, chloroform and carbon tetrachloride. Heating to 150 degrees C begins to decompose and decomposes completely at 500 degree C. Chlorinated sulfoxide is sometimes confused with sulfuryl chloride (SO2Cl2), but their chemical properties are very different. Its chlorine atoms are capable of replacing hydroxyl or sulfur groups. Sulfoxide chloride reacts with hydroxyl phenols or alcohols to form corresponding chlorides, and with Grignard reagents to form corresponding sulfoxide compounds. The molecular configuration of sulfoxide is cone type, where the sulfur (VI) center contains a pair of lone pair electrons. COCl2 is a planar configuration. Because chlorinated sulfoxide is strongly reactive with water, SOCl2 does not exist in nature.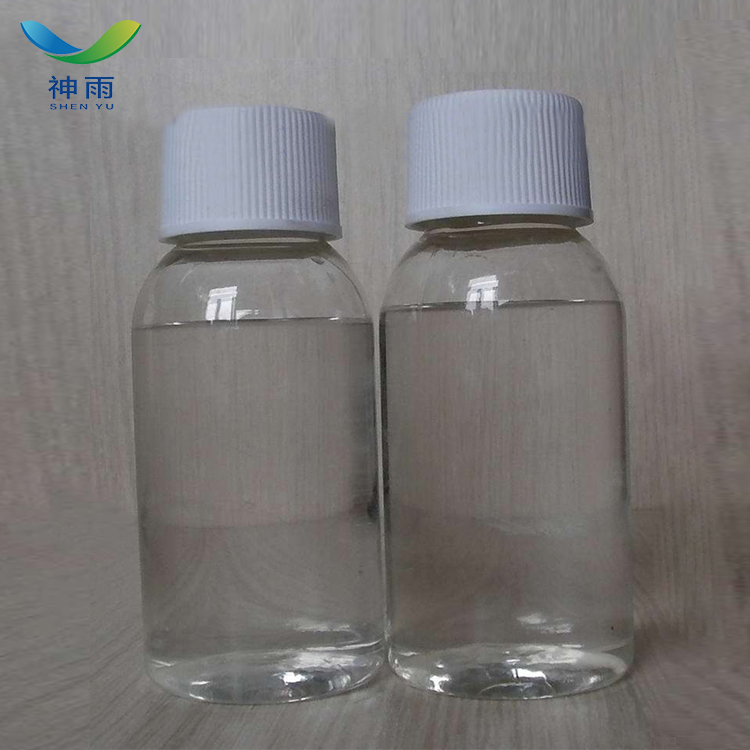 Feature:
High Purity
Low Price
Fast delivey
Good service
Thionyl chloride Product details:
English Name: Thionyl chloride
English synonyms: chloruredethionyle; SOCl2; Sulfinyl chloride; Sulfinyl dichloride; sulfinylchloride; Sulfoxidechloride; Sulfur chloride oxide; Sulfur chloride oxide (Cl2SO)
CAS: 7719-09-7
Molecular formula: Cl2OS
Molecular weight: 118.97
EINECS: 231-748-8
Melting point -105 degree C
Boiling point 79 degree C (lit.)
Density 1.64 g/mL at 20 degree C
The vapor pressure is 97 mm Hg (20 degree C).
Refractive index n20/D 1.518 (lit.)
Flash point 105 degree C
Storage conditions Store at RT.
Solubility Miscible with toluene, chloroform, benzene, carbon tetrachloride and diethyl ether.
Morphological Liquid
Color is less than 50 (APHA).

Thionyl chloride Application:
Sulfoxide chloride is an important organic chemical intermediate, mainly used in medicine, pesticide, dyestuff industry and organic synthesis industry, as chlorinating agent. The consumption structure is as follows: 25% in the pharmaceutical industry, 50% in the pesticide industry, 5% in the dyestuff industry, 20% in the other industries. The pesticide industry is the most important consumption field of sulfoxide chloride in China. It is mainly used to produce loxamine, fenvalerate, fenvalerate, fenvalerate, fenvalerate, fenvalerate, fenvalerate, fenvalerate, juvenile urea, thiophosphate, fenvalerate, Fen Endosulfan, deltamethrin, methyl (ethyl) chlorpyrifos, azolazone, quetiapine and rodenticide.

Thionyl chloride Attention:
[Ingestion]
If victim is conscious and alert, give 2-4 cupfuls of milk or water. Never give anything by mouth to an unconscious person. Get medical aid immediately.
[Inhalation]
Get medical aid immediately. Remove from exposure to fresh air immediately. If not breathing, give artificial respiration. If breathing is difficult, give oxygen.
[Skin]
Get medical aid immediately. Flush skin with plenty of soap and water for at least 15 minutes while removing contaminated clothing and shoes. Wash clothing before reuse.
[Eyes]
Flush eyes with plenty of water for at least 15 minutes, occasionally lifting the upper and lower eyelids. Get medical aid immediately.

Storage: Store in a tightly closed container. Do not store in glass. Store in a cool, dry area away from incompatible substances.
Package: 200L/Drum
Other related items of our company:
1. Basic Organic Chemicals
2. Inorganic Chemicals
3. Pharmaceutical Intermediates
4. Daily Chemicals
5. Active Pharmaceutical Ingredients