Product Description
Clear Liquid of Diacetone Alcohol
Product description:
Diacetone Alcohol is made of acetone, isopropylidene acetone can be used to prepare metal detergents;
wood preservatives; photographic film and pharmaceutical preservatives; antifreeze; hydraulic oil solvent;
extractant and fiber finishing agent.
Diacetone Alcohol appearance: colorless to pale yellow transparent liquid
Diacetone Alcohol molecular weight: 116.16
Diacetone Alcohol Molecular formula: C6H12O2
CAS number: 123-42-2
EINECS No. 204-626-7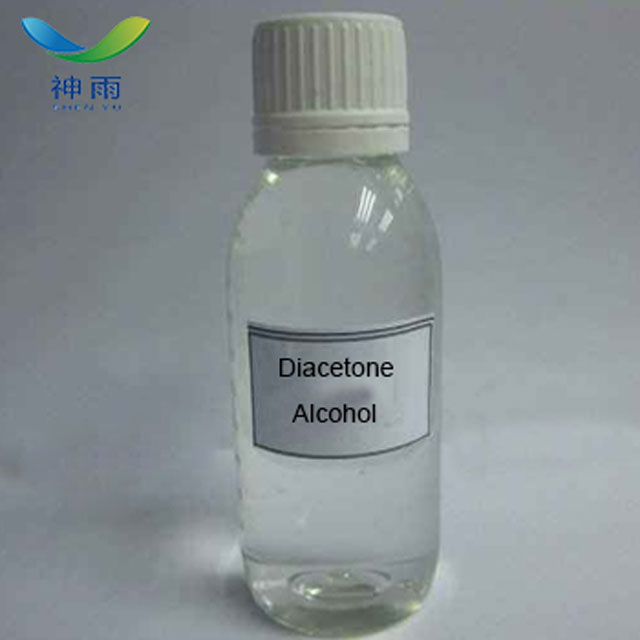 Diacetone Alcohol Indexes:
Colorless, transparent liquid.
A pleasant aroma.
With water, ethanol, ether and other organic solvents.
Relative density (d254) 0.936.
Melting point -44 ° C.
Boiling point 167.9 ° C.
Refractive index (n20D) 1.4232.
Flash point of 66 ° C.
Diacetone alcohol Application:
1.Used as a high boiling point solvent, paint thinner, wood stains, rust remover and dyes and other raw materials.
2.Used as a dye raw materials and resin solution.
3.Cellulose acetate and esterified cellulose, celluloid and other solvents. Biochemical research.
Electrophoretic analysis. Wood preservatives.
Other related items of our company:
1. Basic Organic Chemicals
2. Inorganic Chemicals
3. Pharmaceutical Intermediates
4. Daily Chemicals
5. Active Pharmaceutical Ingredients