Product Description
High Purity 99.9% Diethylene glycol For Industry Grade
Product description:
Diethylene glycol, also known as two glycols, is colorless, transparent, and has no mechanical impurities. They are mainly used as solvents, plasticizers for resins, tobacco drying agents, fiber lubricants and desiccant for natural gas. Diethylene glycol is colorless, odorless, transparent, hygroscopic viscous liquid with pungent odor and no corrosiveness. Diethylene glycol is similar to ethylene glycol in solubility, but strong in hydrocarbon solubility. Two glycols can be mixed with water, ethanol, ethylene glycol, acetone, chloroform, furfural, etc. It is immiscible with ether, carbon tetrachloride, carbon disulfide, linear aliphatic hydrocarbon and aromatic hydrocarbon. Rosin, shellac, cellulose acetate and most of the oil are insoluble in two glycols, but they can dissolve nitrocellulose, alkyd resin, polyester resin, polycarbamate, and most of the dyes. Flammable and low toxic. Having the general chemical properties of alcohols and ethers.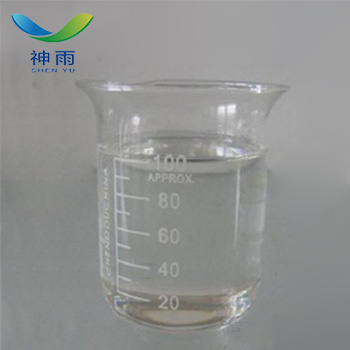 Feature:
High Purity
Low Price
Fast delivey
Good service
Product details:
English Name: Diethylene glycol
English synonyms: 3-OxapentaMethylene-1,5-diol; NSC 36391; 2,2'-Oxydiethanol Bis (2-hydroxyethyl) Ether; Di-ethylene glycol, Ethylene diglycol; Diethylene glyco.
CAS: 111-46-6
Molecular formula: C4H10O3
Molecular weight: 106.12
EINECS: 203-872-2
Melting point −10 °C (lit.)
Boiling point 245 °C (lit.)
Density 1.118 g/mL at 25 °C (lit.)
Vapor density 2.14 (vs air)
Vapor pressure 0.01 mm Hg ( 20 °C)
Refractive index n20/D 1.447 (lit.)
Flash point 143 °C
Solubility H2O: 50 mg/mL at 20 °C, clear, colorless
Form Oily Liquid
Color colorless
Relative polarity 0.713
PH value 5.5-7.0 (25°C, 50mg/mL in H2O)
Industry Class : Alcohol
Application:
1. Diethylene glycol is used for the preparation of plasticizers, and also as extractant, desiccant, thermal insulation agent, softener and solvent.
2. Diethylene glycol is mainly used for the dehydration and aromatics extraction of natural gas. It is used as solvent for printing ink and textile dyes. It is also used in the production of rubber and resin plasticizer, polyester resin, fiberglass, carbamate foam, lubricating oil viscosity improver and so on.
3. It is used as a gas dehydrant and aromatic extraction solvent, and also used as a lubricant, softener and finishing agent for textiles, as well as plasticizer, humidifier, sizing agent, nitrocellulose, resin and oil and other solvents.
4. solvent, gas dehydrating agent, extractant, soft water agent, gas chromatography solution, suitable for aqueous solution analysis, selective polyethylene glycol similar, used for the analysis of oxygen compounds (especially alcohols), anilines, fatty amines, pyridines and quinoline.

Attention:
[skin contact]
Remove contaminated clothing and rinse the skin thoroughly with soapy water and clear water.
[eye contact]
Lift eyelids and rinse with flowing or normal saline. Go to a doctor.
[inhalation]
Quickly out of the scene to the fresh air. Keep the respiratory tract unobstructed. If breathing is difficult, oxygen is given. If breathing is stopped, artificial respiration is carried out immediately. Go to a doctor.
[feed]
Drink plenty of warm water and urge vomiting. Go to a doctor.
[hazard characteristics]
Flammable, vapor and air can form explosive mixture, in case of open fire, high heat can cause combustion and explosion. It can react strongly with the oxidizing agent. It is easy to produce and accumulate static electricity when the velocity is too fast. Its vapor is heavier than air and can spread to a relatively low level at a relatively low level.
[harmful combustion products]
Carbon monoxide and carbon dioxide.
[fire extinguishing method]
Spray cooling container, if possible, move the container from the fire to the open. Fire extinguishing agents: foam, carbon dioxide, dry powder and sand.


Storage:
1. Sealed in a cool, dry place. Make sure that there are good ventilation facilities in the workroom.
2. Away from the source of fire and water. The place of storage is far from oxidizing agent.

Package: 200L/Barrel
Other related items of our company:
1. Basic Organic Chemicals
2. Inorganic Chemicals
3. Pharmaceutical Intermediates
4. Daily Chemicals
5. Active Pharmaceutical Ingredients