Product Description
DMSO Dimethyl sulfoxide with CAS No. 67-68-5
Product Overview
Dimethyl sulfoxide (DMSO) is a sulfur-containing organic compound that is a colorless, odorless clear liquid at room temperature and is a hygroscopic flammable liquid. With high polarity, high boiling point, good thermal stability, aprotic, and water-miscible characteristics, it can dissolve in most organic substances such as ethanol, propanol, benzene and chloroform, and is known as "universal solvent". Heating in the presence of acid produces small amounts of compounds such as methyl mercaptan, formaldehyde, dimethyl sulfide, and methanesulfonic acid. Decomposition occurs at high temperatures, and violent reactions can occur with chlorine, burning in the air and emitting a light blue flame. Can be used as organic solvents, reaction media and organic synthesis intermediates. It can also be used as dyeing solvent, decoloring agent, dyeing carrier for synthetic fiber, and absorbent for recovering acetylene and sulfur dioxide.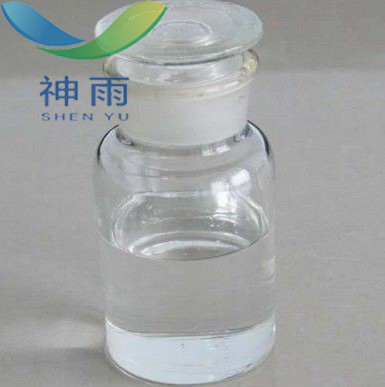 Physical Properties
CAS No. : 67-68-5
MF: C2H6OS
MW: 78.13
EINECS: 200-664-3
Melting Point: 18.4 °C
Boiling Point: 189 °C(lit.)
Density: 1.100 g/mL at 20 °C
Vapor Density: 2.7 (vs air)
Vapor Pressure: 0.42 mm Hg ( 20 °C)
Refractive Index: n20/D 1.479(lit.)
FEMA 3875 | METHYLSULFINYLMETHANE
Flash Point: 192 °F
Storage Condition: Store at RT.
Solubility: H2O: miscible (completely)
Acidity Coefficient (pKa): 35(at 25℃)
Form: liquid (temperature dependent)
Color: clear colorless
Relative polarity: 0.444
Explosive limit: 1.8-63.0%(V)
Soluble in water, methanol, acetone, ether, benzene, chloroform.
Freezing Point: 18.4℃
Application
1. Used for aromatics extraction, resin and dye reaction media, acrylic polymer, spinning solvent.
2. It can be used as organic solvents, reaction media and organic synthesis intermediates.
3. Used as analytical reagents and gas chromatography fixatives, also used as a solvent for UV spectroscopy.
4. DMSO is widely used as a reaction solvent in the synthesis of pharmaceutical intermediates. For example, fluorochloroaniline is prepared by the reaction of potassium fluoride and 3,4-dichloronitrobenzene in DMSO, and is widely used for the production of norfloxacin and fluorine-containing drugs such as trifluoronitrotoluene and ofloxacin. DMSO has been applied in the synthesis of berberine, inositol nicotinate, sucrose fatty acid esters and Chinese herbal extraction.
DMSO is a solution to many drugs, permeability, itself has anti-inflammatory, analgesic, promote blood circulation and wound healing, and have a diuretic, pin static effect. Can increase drug absorption and improve efficacy, so it is called "universal medicine" abroad. Various drugs are dissolved in DMSO, and they can be infiltrated into the skin without oral administration and injection. This opens up new ways of administration. What's more important is to increase the local drug content in the ward and reduce other body drug hazards.
Other related items of our company:
1. Basic Organic Chemicals
2. Inorganic Chemicals
3. Pharmaceutical Intermediates
4. Daily Chemicals
5. Active Pharmaceutical Ingredients