Product Description
Ethyl acetate with high purity cas 141-78-6
Product description:
Ethyl acetate, also known as ethyl acetate, is a compound in which the hydroxyl group
in acetic acid is replaced by ethyl oxide group, and its structure is CH3COOCH2CH3.
Pure ethyl acetate is colorless transparent liquid aromatic smell, melting point: 83.6 ℃,
boiling point: 77.06 ℃, the relative density (water = 1) : 0.894 0.898, the relative vapor density (air = 1) : 3.04,
has a strong smell of the ether, which clear spirit, take fruit aromas, easy to spread, not persistent.
Slightly soluble in water, soluble in alcohol, ketone, ether, chloroform and other organic solvents.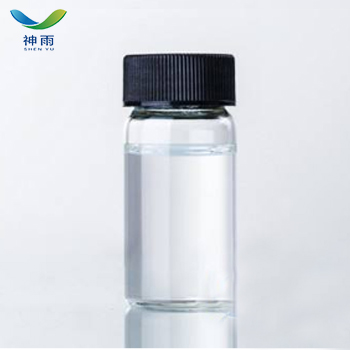 Feature:
High Purity
Low Price
Fast delivey
Good service
Ethyl acetate Product details:
English name: Ethyl acetate
English synonym: AKOS bs-00004223;ALCOHOL, REAGENT.
CAS no. : 141-78-6
Molecular formula: C4H8O2
Molecular weight: 88.11
EINECS no. : 205-500-4
Melting point: - 84 ° C (lit.)
Boiling point: 76.5 to 77.5 ° C (lit.)
Density: 0.902 g/mL at 25 ° C (lit.)
Vapor density: 3 (20 ° C, vs air)
Vapor pressure: 73 mm Hg (20 ° C)
Index of refraction: n20/D 1.3720(lit.)
FEMA: 2414 | baton rouge ACETATE
Flash: 26 ° F
Storage conditions: 2-8 ° C
Solubility: Miscible with ethanol, acetone, diethyl Mr And benzene.
Acidity coefficient (pKa) : 16-18 (at 25 ℃)
Characteristics: Liquid
Color: APHA: less than or equal to 10
Relative polarity: 0.228
explosive limit : 2.2 11.5%, 38 ° F
Water solubility:80 g/L (20 DHS C)
Water solubility: 250 g/L (20 degrees C)
Ethyl acetate Application:
1,It is widely used in the production of ink, adhesive and artificial leather,
as well as the extraction agent of pharmaceutical and organic acids,
and as the component of varnish and perfume.
2,It can be used to dissolve nitrocellulose, ink, grease, etc.
It can also be used for raw materials such as paint,
artificial leather, plastic products, dyes, medicines and spices.
3,Used as a seasoning for feed.
production method of Ethyl acetate :
1.Calcined from zinc carbonate.Acetic acid and methanol were directly esterified with sulfuric
acid as catalyst to Acetic acid and ethanol were heated and esterified in the presence of sulfuric acid,
neutralized and dehydrated by sodium sulfonate, and then rectified.
2.Sodium acetate or potassium acetate and ethanol are distilled in the presence of sulfuric acid.
3.Acetaldehyde is polymerized in the presence of lead alcohol or lead acetate catalyst.

Storage condition:Warehouse ventilation and low temperature drying;
Store separately from oxidizer.

Package: 200L/Drum
Other related items of our company:
1. Basic Organic Chemicals
2. Inorganic Chemicals
3. Pharmaceutical Intermediates
4. Daily Chemicals
5. Active Pharmaceutical Ingredients