Product Description
Factory Price Aluminum ammonium sulfate Industrial Grade
Product description:
Ammonium aluminum sulfate, molecular formula: NH4Al (SO4) 2 is colorless, transparent crystal or white powder. It is slightly soluble in water, dilute acid and glycerin, and the aqueous solution is acidic. Insoluble in alcohol. It often exists in the form of 12 crystalline water. Colorless to white crystals, or crystalline powders, sheets and blocks. No stinky, astringent astringency, melting point 93.5 degrees. When heated to 250 degrees, remove the crystal water and become white powder, that is, alum burning. It decomposes over 280 degrees and releases ammonia. Soluble in water (20 15g solubility), dilute acid, glycerin, aqueous solution is acidic, insoluble in ethanol.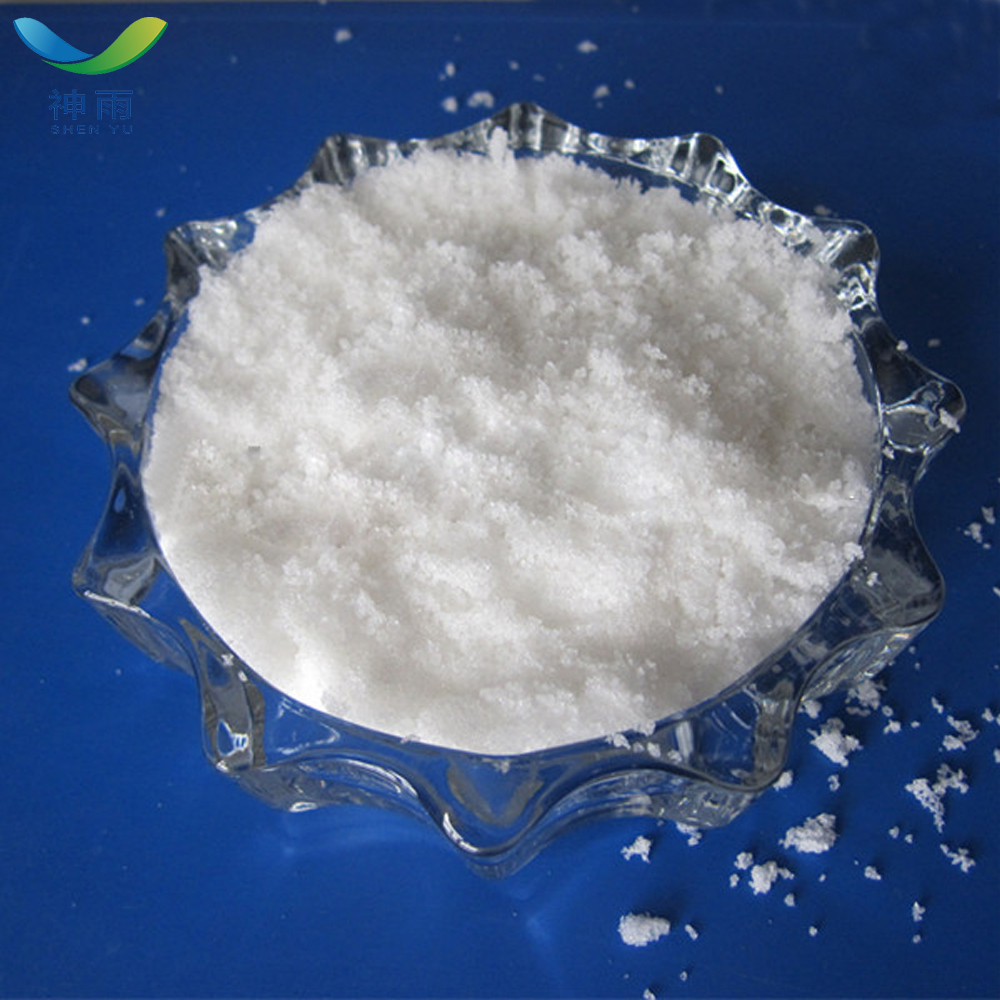 Feature:
High Purity
Low Price
Fast delivey
Good service
Ammonium aluminum sulfate Product details:
English Name: Aluminum ammonium sulfate
English synonyms: aluminiumammoniumsulfate; aluminumammoniumalum; aluminumammoniumdisulfate; aluminumammoniumdisulfate (Al (NH4) (SO4) 2); aluminumammoniumsulphate; ammoniumaluminumalum; anhydrousaluminumammoniumsulfate; burntammoniumalum
CAS: 7784-25-0
Molecular formula: AlH4NO8S2
Molecular weight: 237.15
EINECS: 232-055-3
Melting point: 93.5 degrees centigrade
Density: 1.64
Ammonium aluminum sulfate Application:
1. it is used as water coagulant, printing and dyeing mordant, tannery tanning agent, paper sizing agent, yellow glass coloring agent, medicinal astringent agent and food leavening agent.
2. as water purifying agent and leavening agent, it can replace potassium alum. China can be used in fried food, shrimp, bean products, fermenting powder, woff biscuit, puffed food and aquatic products. The amount of aluminum is less than l00mg / kg according to the need of production.
3. puffing agent; water purifying agent; color protecting agent (pickled vegetable, etc.). It is not used in soya bean sauce in Japan.
Because it contains no crystal water, it can absorb water in other raw materials of mixed leavening agent and become crystal water, so as to maintain the quality of the swelling agent. The dissolution rate in water and the reaction with sodium bicarbonate are very slow, so that the gas production effect can be maintained for a long time.
4. for raw water and groundwater purification and industrial water treatment.
5. buffers; neutralizer; leavening agent; water purifying agent; pickles and color protecting agents for cooking and stewing food.
Reference dosage: pickled eggplant 0.01% to 0.1% (Al), ammonium and alum in aluminum and iron salt in eggplant blue pigment form complex salt and not fade.
6. is also used for cooked red Octopus color protection. Add 0.01% ammonium alum to burdock and chestnuts before cooking. The use of ammonium alum converges to improve chewing sensation. The raw material (acidity) of lotion for bread and pastry is 0.15% to 0.5% of the wheat flour.
7. water agent, mordant, paper sizing agent, and used in medicine, baking powder, tanning leather, food additives, etc.
Ammonium aluminum sulfate Attention:
[Ingestion]
If victim is conscious and alert, give 2-4 cupfuls of milk or water. Never give anything by mouth to an unconscious person. Get medical aid immediately.
[Inhalation]
Get medical aid immediately. Remove from exposure to fresh air immediately. If not breathing, give artificial respiration. If breathing is difficult, give oxygen.
[Skin]
Get medical aid immediately. Flush skin with plenty of soap and water for at least 15 minutes while removing contaminated clothing and shoes. Wash clothing before reuse.
[Eyes]
Flush eyes with plenty of water for at least 15 minutes, occasionally lifting the upper and lower eyelids. Get medical aid immediately.

Storage: Store in a tightly closed container. Do not store in glass. Store in a cool, dry area away from incompatible substances.
Package: 25kg/Bag
Other related items of our company:
1. Basic Organic Chemicals
2. Inorganic Chemicals
3. Pharmaceutical Intermediates
4. Daily Chemicals
5. Active Pharmaceutical Ingredients