Product Description
Inorganic Salt Ammonium Hydrogen Sulfate Price
Ammonium hydrogen sulfate, corrosion products. Packing methods: type II, glass bottles outside the wooden box lining material or woven bags inside the plastic bags. Storage and transportation conditions: store in a cool, dry and ventilated silo, prevent containers from being damaged and moistened and dissolve. General reagent, organic reaction catalyst, shampoo preparation, reducing agent, developer, leather depilatory agent. It is also used for analytical reagent in chemistry. Soluble in water (~115.1 mg/ml at 20°C). Insoluble in acetone, alcohol, and pyridine. Emergency measures: use a large amount of water to extinguish the fire. First aid: irrigates the eyes with irritation. Wash skin contact with water and wash thoroughly with soap. Take the mouthwash immediately and send the hospital for treatment.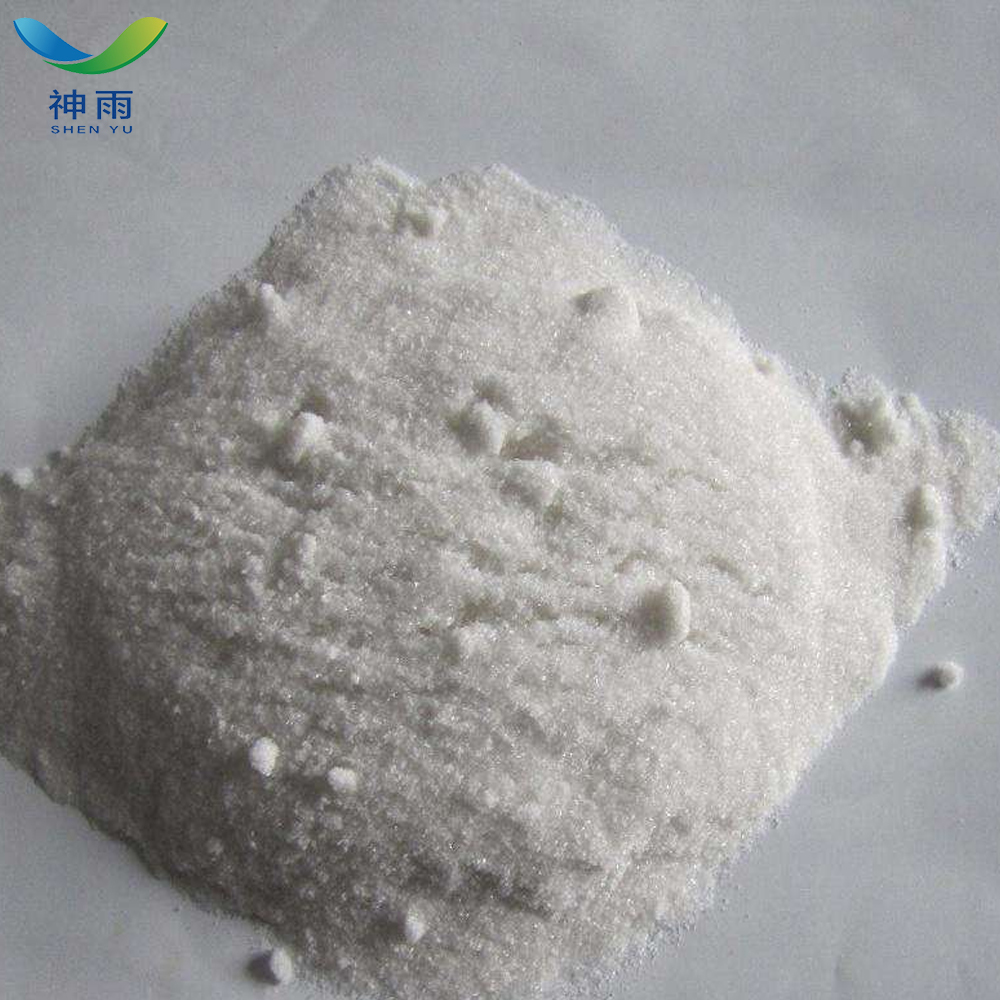 Feature:
High Purity
Low Price
Fast delivey
Good service
Ammonium hydrogen sulfate Product details:
English Name: Ammonium hydrogen sulfate
English synonyms: Sulfuricacid, monoammoniumsalt; AMMONIUM BISULFATE; AMMONIUM HYDROGEN SULFATE; ammonium hydrogensulphate; Acid ammnonium sulfate;
CAS: 7803-63-6
Molecular formula: H5NO4S
Molecular weight: 115.11
EINECS: 232-265-5
Melting point: 147 C
Boiling point: 350 C (Dec.) (lit.)
Density: 1.79 g/mL at 25 degree C (lit.)
Solubility H2O: 1 M at 20 degree C, clear, colorless
Form: Crystalline Powder
Color: White
Water soluble: Soluble in water (~115.1 mg/ml at 20 degree C). Insoluble in acetone, alcohol, acetone
Sensitive: Hygroscopic
Ammonium hydrogen sulfate Application:
1. used as an analytical reagent. An organic reaction catalyst.
2. as an analytical reagent and also in the pharmaceutical industry.
Ammonium hydrogen sulfate Attention:
[Ingestion]
If victim is conscious and alert, give 2-4 cupfuls of milk or water. Never give anything by mouth to an unconscious person. Get medical aid immediately.
[Inhalation]
Get medical aid immediately. Remove from exposure to fresh air immediately. If not breathing, give artificial respiration. If breathing is difficult, give oxygen.
[Skin]
Get medical aid immediately. Flush skin with plenty of soap and water for at least 15 minutes while removing contaminated clothing and shoes. Wash clothing before reuse.
[Eyes]
Flush eyes with plenty of water for at least 15 minutes, occasionally lifting the upper and lower eyelids. Get medical aid immediately.

Storage: Store in a tightly closed container. Do not store in glass. Store in a cool, dry area away from incompatible substances.
Package: 25kg/Bag
Other related items of our company:
1. Basic Organic Chemicals
2. Inorganic Chemicals
3. Pharmaceutical Intermediates
4. Daily Chemicals
5. Active Pharmaceutical Ingredients