Product Description
Factory Price and High Purity Sodium thiosulfate
Product Overview
Sodium sulphate, It is a common thiosulfate, colorless, transparent monoclinic crystal. Sodium thiosulfate is soluble in water and reacts with strong acids to produce sulfur and sulfur dioxide. Sodium thiosulfate is an antidote for cyanide. It is a colorless, transparent crystalline or crystalline fine granule; odorless, salty; weathering in dry air, deliquescence in humid air; microscopic alkaline reactions in aqueous solution. In the presence of rhodanese, it can combine with free cyanide ions combined with methemoglobin in the body to form non-toxic thiocyanate that is excreted by urine and cyanide poisoning. In addition, it can also be combined with a variety of metal ions to form non-toxic sulfides that are excreted by urine and also have desensitization. Clinically used for cyanide and nitrile poisoning, arsenic, antimony, iodine, mercury, lead poisoning treatment, and treatment of pruritus, chronic dermatitis, chronic urticaria, drug eruption, acne, delirium, etc.
Sodium thiosulfate is a commonly used chemical raw material and is used as a fixer in the photographic, cinematic and graphic arts industries. Used as a reducing agent in tanning. In the paper and textile industry, it is used to remove residual bleach and as a mordant. In medicine, it is used as an antidote to cyanide poisoning. In water treatment, it is used as dechlorination agent and bactericide for drinking water and wastewater; copper corrosion inhibitor for circulating cooling water; and oxygen absorber for boiler water system. Also used for cyanide-containing wastewater treatment.
The industry generally uses soda ash and sulfur as raw materials to make soda ash react with sulfur dioxide produced by burning sulfur to obtain sodium sulfite, and then add sulfur to carry out boiling reaction. Then, after filtration, decolorization, concentration and crystallization, sodium thiosulfate can be obtained. Five water substances. Other manufactured wastes containing sodium sulfide, sodium sulfite, sulfur, and sodium hydroxide can also be used, and products can be obtained after proper treatment.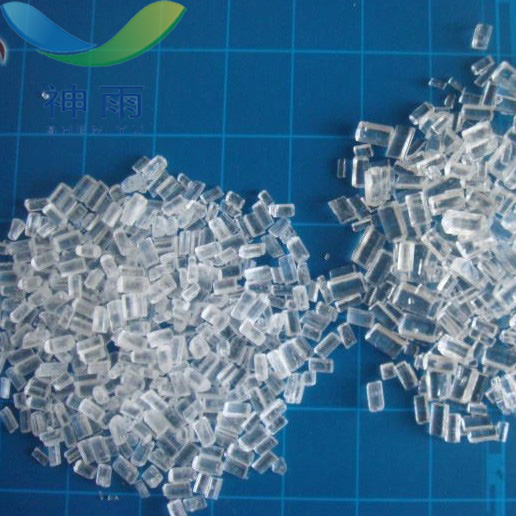 Physical and chemical characteristics
Appearance and properties: colorless crystal or white powder, in moist air. Specific gravity 1.69, quickly dissolve in 48 ℃ temperature. Insoluble in alcohol, soluble in 0.5 water, aqueous solution near neutral (pH6.5-8.0). Its water-free substance is powder and is soluble in water and is almost insoluble in alcohol.
Density: 1.01 the at 25 ° C
Melting point: 48 ° c.
Boiling point: 100 ° C
Stability: stable. It is incompatible with strong acid, strong oxidant, iodine and mercury.
Storage conditions: 2-8
Application
1. One of the disinfectants used as cyanide.
2. Allergy
3. Treatment of blood pressure drug sodium nitrate overdose intoxication.
4. Treatment of soluble barium salts (e.g. barium nitrate) poisoning
5. Treatment of arsenic, mercury, bismuth, lead and other metal poisoning
Package
25KG/50KG/Bag or according to customer needs.
Other related items of our company:
1. Basic Organic Chemicals
2. Inorganic Chemicals
3. Pharmaceutical Intermediates
4. Daily Chemicals
5. Active Pharmaceutical Ingredients