Product Description
Industrial Grade and Food Grade Tetrasodium pyrophosphate
Product Overview
Anhydrous sodium pyrophosphate is a colorless transparent crystal or a white powder. The relative density of 1.824, the melting point of 880 °C. Soluble in water, insoluble in alcohol, its aqueous solution is alkaline, easy to weather, moisture absorption. With strong pH buffering, it has a certain chelating effect on metal ions. Anhydrous sodium pyrophosphate is mainly used as softener, printing and dyeing bleaching agent, wool degreasing agent, boiler scale remover, metal ion chelating agent, dispersant, printing and dyeing, and auxiliaries for fine bleaching of grass products. Synthetic washing additives. Oil well mud conditioner, additive for ABS resin. Used as a copper complexing agent in the bath. Sodium pyrophosphate decahydrate is mainly used as a toothpaste stabilizer. In the food industry as emulsifiers, buffers, chelators, gelling agents, stabilizers. When sodium pyrophosphate meets Ag+, it produces white silver pyrophosphate, while the reaction between orthophosphate and Ag+ produces a yellow orthophosphate precipitate, which is a characteristic reaction that distinguishes the two salts from each other. Edible sodium pyrophosphate has integration with metal particles, dispersion, flocculation, emulsification, prevention of lipids and oxidation, and casein viscosifying. When the Ph value is high, it has the effect of suppressing food spoilage.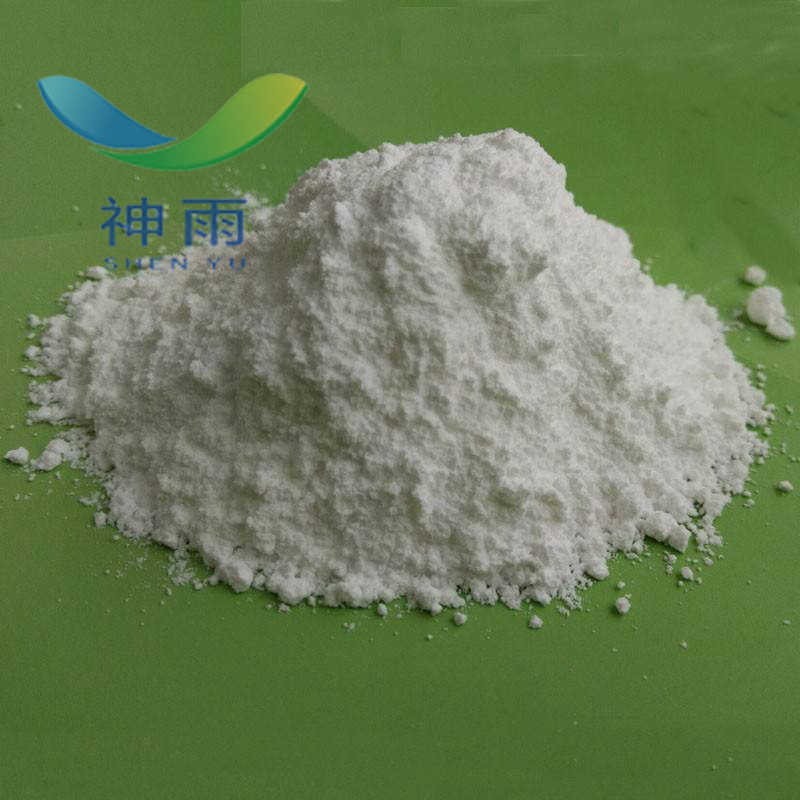 Physical Properties
CAS No. : 7722-88-5
MF: Na4O7P2
MW: 265.9
EINECS: 231-767-1
Melting Point: 80 °C
Boiling Point: 93.8 °C
Density: 2.53 g/mL at 25 °C(lit.)
Storage: Store at room temperature.
Solubility: H2O: 0.1 M at 20 °C, clear, colorless
Form: Granular
Color: White
Soluble in water. Insoluble in ethyl alcohol.
Sensitivity: Hygroscopic
Application
(1) Canned ducks such as duck four treasures, mushroom duck wings, and mushroom stew ducks can easily release hydrogen sulfide during the heating process. H2S reacts with iron ions in the tank to generate black iron sulfide, which affects the quality of finished products. The addition of complex phosphates has a good effect of chelating metal ions and can improve the quality of the finished product.
(2) Canned pork sausages, with compound phosphates (sodium pyrophosphate 60%, sodium tripolyphosphate 40%) added during meat mixing.
(3) For foreign fish meal products, compound phosphate (sodium pyrophosphate 60%, sodium tripolyphosphate 40%).
(4) It can be used as a melting agent and emulsifier for cheese to release calcium ions of caseinate in cheese, increase the viscosity of casein protein, and obtain soft and stretchy products. It is generally used in combination with sodium pyrophosphate, orthophosphate and metaphosphate, and the amount does not exceed 0.9% (in P).
(5) It is used for soy sauce and soybean paste, and its usage is about 0.005%~0.3%, which can prevent bean paste from browning and improve color.
Package
25KGS, 50KGS per bag or according to customers' requirement
Other related items of our company:
1. Basic Organic Chemicals
2. Inorganic Chemicals
3. Pharmaceutical Intermediates
4. Daily Chemicals
5. Active Pharmaceutical Ingredients