Product Description
Factory Supplied Nickel Powder Price For Sale
Nickel powder is a yellowish silver white metal, hard and easy to polish, with magnetism (not as hard as iron and cobalt) and good plasticity. The density is 8.902g/cm3, the melting point is 1453 degrees, and the boiling point is 2732 degrees. The chemical properties are more active. It has good corrosion resistance. It is difficult to oxidize in air at room temperature. It is not easy to react with concentrated nitric acid, and it can resist alkali corrosion. Fine nickel wire is combustible, reacts with halogen in heating, and slowly dissolves in dilute acid. It can absorb a considerable amount of hydrogen. It is mainly used in all kinds of alloys made up of iron, copper, zinc and other metals. It is widely used in advanced technology, high temperature ceramic products, corrosion resistant alloys, chemical equipment, electronic and electrical equipment, special utensils and glass industries. Adding nickel in steel can improve toughness and corrosion resistance of steel, such as nickel steel, chromium nickel steel and so on.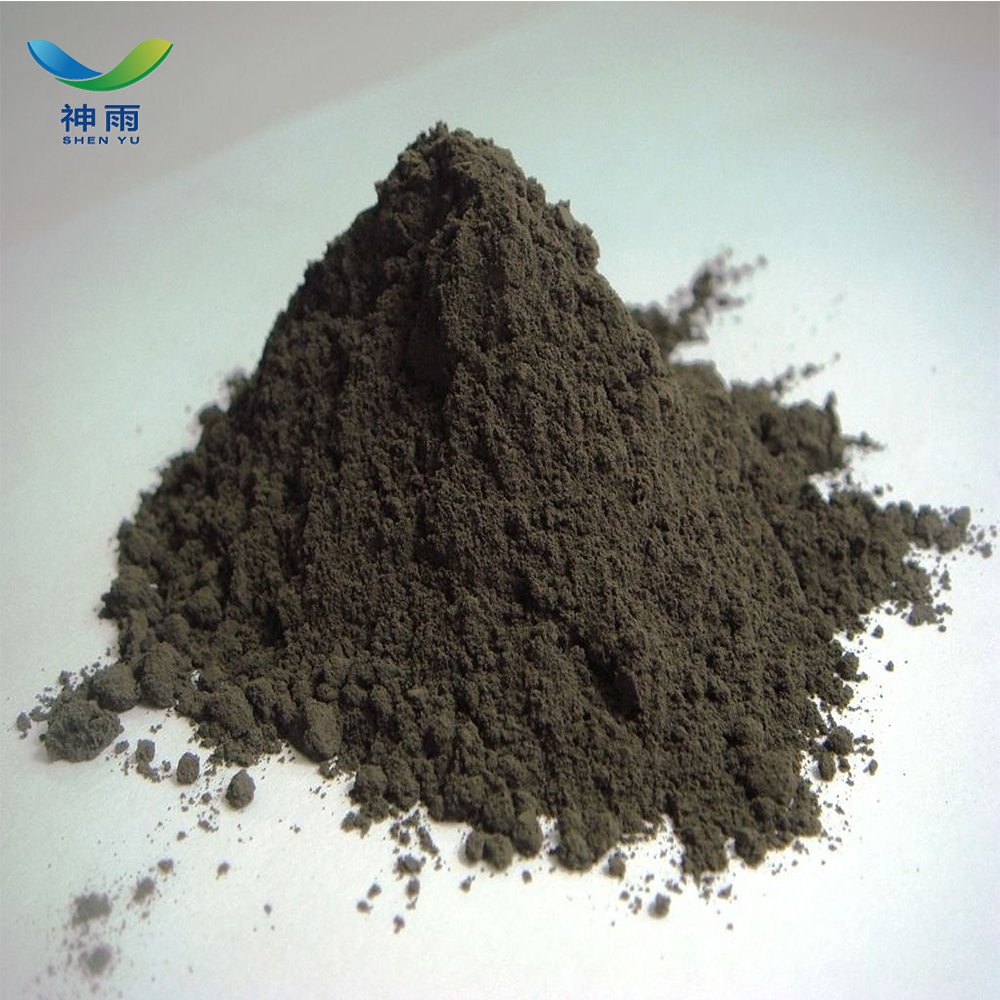 Feature:
High Purity
Low Price
Fast delivey
Good service
Nickel powder Product details:
English Name: Nickel powder
English synonyms: Nickel foil1000mm; Nickel wire, 0.25mm dia., 99.99% trace metals basis; Nickel flake. M; Nickel foil50x250mm; Nickel, beads
CAS: 7440-02-0
Molecular formula: Ni
Molecular weight: 58.69
EINECS: 231-853-9
Melting point: 212 degree C (Dec.) (lit.)
Boiling point: 2732 C (lit.)
Density: 8.9
Vapor density: 5.8 (vs air)
Storage condition: Flammables area
Form: wire
Color: White to gray-white
PH value: 8.5-12.0
Water solubility: It is insoluble in water.
Nickel powder Application:
1. it is mainly used for manufacturing electrical carbon products, friction materials, oil bearing and powder metallurgy structural materials.
2. used as a hydrogenation catalyst and also for the manufacture of nickel salts
3. it is used to produce high quality stainless steel, high temperature and high strength alloy, precision alloy, nickel alloy, nickel and nickel.
4. as a catalyst
Nickel powder Attention:
[Ingestion]
If victim is conscious and alert, give 2-4 cupfuls of milk or water. Get medical aid immediately.
[Inhalation]
Remove from exposure to fresh air immediately. Get medical aid if cough or other symptoms appear.
[Skin]
Get medical aid if irritation develops or persists. Flush skin with plenty of soap and water.
[Eyes]
Immediately flush eyes with plenty of water for at least 15 minutes, occasionally lifting the upper and lower eyelids. Get medical aid immediately.
Storage: Keep from contact with oxidizing materials. Store in a cool, dry, well-ventilated area away from incompatible substances.
Package: 25kg/Bag
Other related items of our company:
1. Basic Organic Chemicals
2. Inorganic Chemicals
3. Pharmaceutical Intermediates
4. Daily Chemicals
5. Active Pharmaceutical Ingredients