Product Description
Food Grade and Industrial Grade Trisodium phosphate
Product Overview
The CAS number of trisodium phosphate is 7601-54-9. He can be seen as using the phosphoric acid H3PO4 as a parent, and using three metallic sodium atoms, Na, to completely replace the three hydrogen ions H+ contained in its molecular formula. product. Because phosphoric acid H3PO4 is a tribasic acid, it has 3 hydrogen ions that can be replaced by metal elements in its formula. Colorless to white needle crystal or crystalline powder, anhydrous or crystal water containing 1 to 12 molecules, odorless. The dodecahydrate has a melting point of 73.4°C. Soluble in water, insoluble in ethanol. The 1% aqueous solution has a pH of 11.5-12.1. Colorless needle-like hexagonal crystals. Soluble in water, insoluble in organic solvents; Relative density 1.62 (20°C); Melting point 73.3-76.7°C (Decomposition); Easy to weather in dry air, Loss of 12 crystal water at 100°C (Na3PO4). The aqueous solution is alkaline and has a certain degree of erosion on the skin.
Uses: Used as water softener in metallurgy, chemical industry, textile, printing and dyeing, paper making, electromechanical and other industries. Boiler pipe cleaning and detergents; Metal rust inhibitors, desiccants for dye intermediates, and sugar and sugar scavengers. , Photographic developer, fabric mercerizing agent, rubber latex coagulant, dental cement; also has a certain application in pharmaceutical preparations.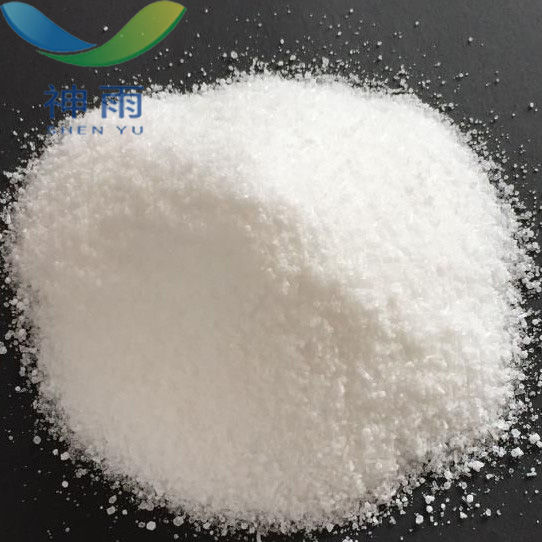 Physical Properties
CAS No. : 7601-54-9
MF: Na3O4P
MW: 163.94
EINECS: 231-509-8
Storage condition: -20°C
Solubility: H2O: slightly soluble(lit.)
Form: Powder
Color: White

Application
1. Work quality modifiers have the function of improving the complex metal ions, pH value, and increasing ionic strength of foods, thereby improving the binding and water holding capacity of foods. China regulations can be used for cheese, the maximum use of 5g/kg. in Western-style ham, meat, fish, shrimp and crabs, the maximum use of 3.0g/kg. in cans, fruit juices, beverages and dairy products, the maximum amount of 0.5g /kg.
2. As a water softener and detergent in chemical, textile, printing and dyeing, papermaking, power generation and other industries, boiler anti-scaling agent, water softener in paper dyeing, acid and alkalinity buffer agent for producing waxed paper adhesive, when printing and dyeing Fixing agent, mercerizing agent for fabric, and anti-brittle agent for making thread. The metallurgical industry is used as a chemical degreasing, decontamination, and as an excellent promoter in photographic developing solutions. Tooth cleaners and bottle washers. Rubber latex coagulant. Sugar scavengers. Phosphate plays a role in improving the quality of food processing, for example, maintaining the water-holding capacity of meat in meat products, increasing the binding force, etc., so as to reduce the loss of nutrients in the meat and preserve the tenderness of the meat. It is also used as an emulsifier, nutrient supplement, and quality improver in food processing. It is a raw material for the preparation of edible alkaline water. It is also used for the refinement of sugar and the manufacture of α-starch. It is also used as a detergent for food bottles, cans, and the like.
3, solid trisodium phosphate (TSP) is a strong alkali weak acid salt, with strong alkaline and high solubility, chemical stability, can be stored for a long time, in the spray of the containment spray system (EAS) spray water TSP replaces NaOH, can adjust the pH of the spray, effectively remove the iodine gas released from the leaking cooling water into the containment, avoid the damage of alkali to the workers, and is easy to clean up after the accident.
Package
25KGS, 50KGS/Bag, or according to customer requirement
Other related items of our company:
1. Basic Organic Chemicals
2. Inorganic Chemicals
3. Pharmaceutical Intermediates
4. Daily Chemicals
5. Active Pharmaceutical Ingredients