Product Description
Food Grade D(-)-Fructose with CAS 57-48-7
D- (-) - fructose, highly hygroscopic white odorless crystalline or crystalline powder. Sweet taste, about 1.6 times the sweetness of sucrose, the sweetest sugar. Nutritional sweeteners; processing aids; excipients. The sweet and pure sweetener is suitable for all kinds of food. Because of its good hygroscopicity, it is especially suitable for foods requiring moisture retention and candies to prevent crystallization of sand. It is mainly used in high grade candy and baby drinks. It is an isomer of glucose, easy to be absorbed and utilized by the body, and does not rely on insulin. It has little effect on blood glucose. It is suitable for supplying energy to patients with glucose metabolism and liver dysfunction. The main products are Fructose Injection, Fructose and Sodium Chloride Injection, Glycerol and Fructose Injection and so on.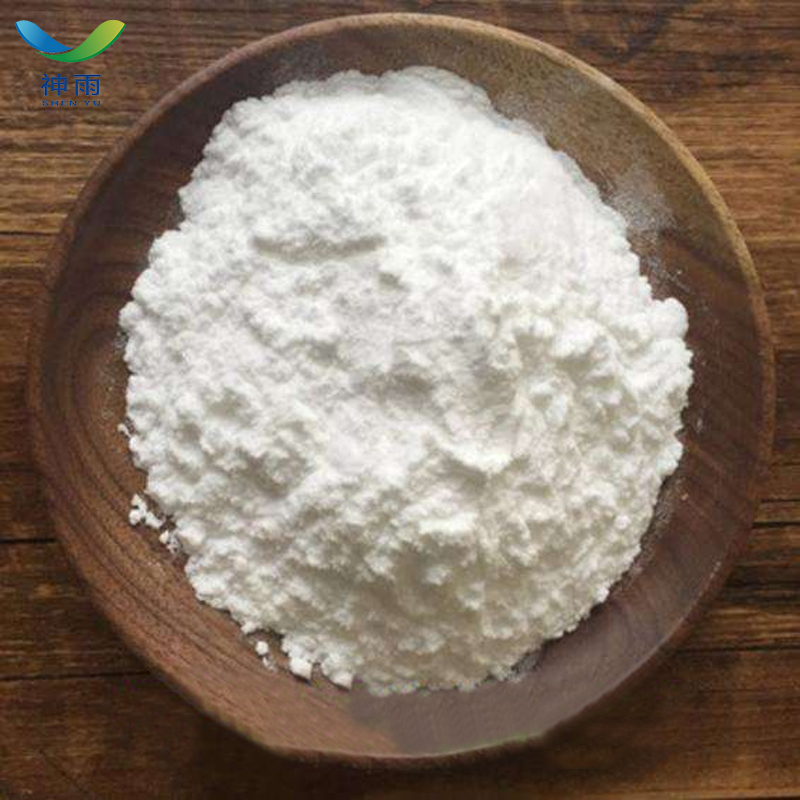 Feature:
High Purity
Low Price
Fast delivey
Good service
D (-) -Fructose Product details:
English Name: D (-) -Fructose
English synonyms: D - (-) - Fructose [Levulose]; D - (-) - FRUCTOSE BIOXTRA; FRUCTOSE, MEETS USP TESTING SPECIFIC; Fructose Standard, 1800 ppm; Fructose Standard, 200 ppm; Fructose Standard, 18 000 ppm; Fructose Standard, 100 000 ppm; Fructose Standard, 20 000 ppm
CAS: 57-48-7
Molecular formula: C6H12O6
Molecular weight: 180.15588
EINECS: 200-333-3
Melting point 119-122 degree C (Dec.) (lit.)
Specific rotation -92.25 (c=10, H2O, on dry sub.)
Boiling point 232.96 degree C (rough estimate)
Density 1.59
Refractive index -92 degree (C=4, H2O)
Storage condition 2-8 degree C
Solubility H2O: 1 M at 20 degree C, clear, colorless
Form Crystals or Crystalline Powder
Acidity coefficient (pKa) pKa (18 degree): 12.06
Color White

D (-) -Fructose Application:
D-Glucosamine hydrochloride, extracted from natural chitin, is a kind of marine biological preparation, which can promote the synthesis of human mucopolysaccharide, improve the viscosity of synovial fluid, improve the metabolism of articular cartilage, and promote the efficacy of antibiotic injection. It is used to synthesize water-soluble anticancer drug chloramphenicol with nitrous oxide. The carcinogenicity of urea compounds and their less toxic effect on bone marrow have been demonstrated in melanoma, lung cancer, kidney cancer and so on. Glucosamine supplementation can enhance the N-glycosylation of secreted proteins and affect cell line variations such as ring cells and stem cells.

D (-) -Fructose Attention:
[Ingestion]
If victim is conscious and alert, give 2-4 cupfuls of milk or water. Never give anything by mouth to an unconscious person. Get medical aid immediately.
[Inhalation]
Get medical aid immediately. Remove from exposure to fresh air immediately. If not breathing, give artificial respiration. If breathing is difficult, give oxygen.
[Skin]
Get medical aid immediately. Flush skin with plenty of soap and water for at least 15 minutes while removing contaminated clothing and shoes. Wash clothing before reuse.
[Eyes]
Flush eyes with plenty of water for at least 15 minutes, occasionally lifting the upper and lower eyelids. Get medical aid immediately.

Storage: Store in a tightly closed container. Do not store in glass. Store in a cool, dry area away from incompatible substances.
Package: 25kg/bag
Other related items of our company:
1. Basic Organic Chemicals
2. Inorganic Chemicals
3. Pharmaceutical Intermediates
4. Daily Chemicals
5. Active Pharmaceutical Ingredients