Product Description
Food Grade D-Xylose Price CAS 31178-70-8
D- xylose (chemical formula: C5H10O5) is a pentarose, a monomer of xylo oligosaccharides. Recent studies have shown that it can promote the proliferation of Bifidobacterium in human intestine. Xylose can improve the microenvironment of human body and improve the function of immune system. The simultaneous intake of xylose and calcium can improve the absorption and retention rate of calcium, prevent constipation, and is compatible with food. Xylose itself is good in human body. It is not fully absorbed and utilized through diffusion. It can reduce the serum triglyceride, low density lipoprotein, high density lipoprotein, alanine aminotransferase and aspartate aminotransferase in experimental animals. In addition, D-xylose could significantly increase the contents of lipoprotein lipase, hepatic lipase and glutathione peroxidase in liver homogenate of each group. The effect of high-dose administration was the most significant, suggesting that D-xylose had a dose-dependent effect on the prevention of hyperlipidemia, and D-xylose had a dose-dependent effect on the occurrence of hyperlipidemia. Symptoms have therapeutic regulatory effects, and can be further studied and explored as an adjuvant treatment of drug application prospects.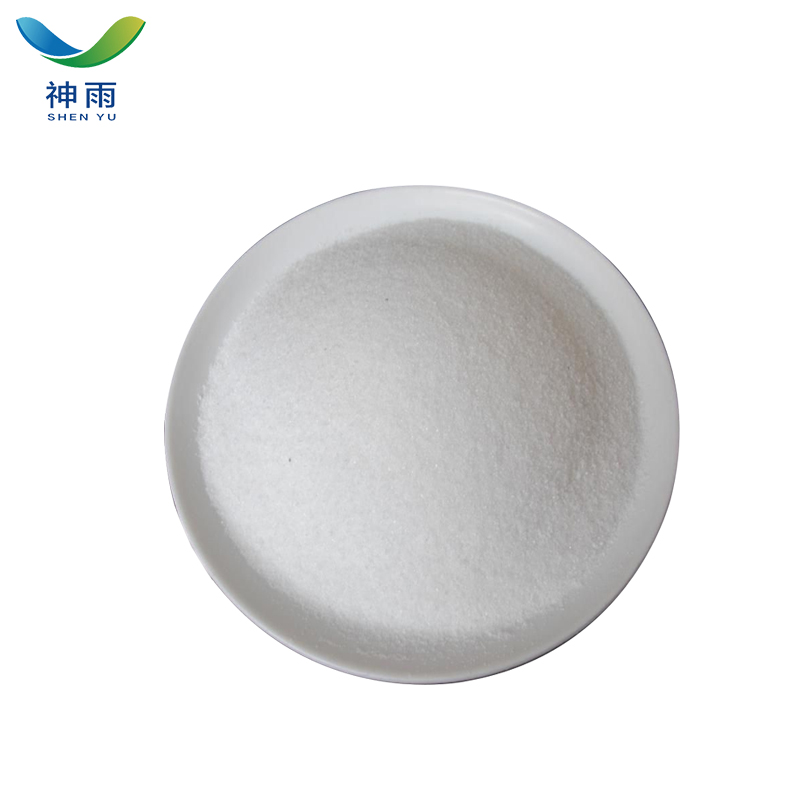 Feature:
High Purity
Low Price
Fast delivey
Good service
D-Xylose Product details:
English Name: D-Xylose
English synonyms: D-XYLOSE USP23; D-XYLOSE JP6; NISTC 31178708; alpha-D-Xylopyranose (9CI); D-Xylose; FEMA 3606; D-(+) -WOOD SUGAR; D-XYL
CAS: 31178-70-8
Molecular formula: C5H10O5
Molecular weight: 150.13
EINECS: 200-400-7
Melting point 154-158 degree C (lit.)
Solubility H2O: 1 M at 20 degree C, clear, colorless

D-Xylose Application:
D-xylose, as a new functional food ingredient, has been widely used in various functional foods because of its excellent processing characteristics and various physiological regulation functions. Its physiological regulation functions mainly include the following aspects:
Regulating intestinal flora and promoting Bifidobacterium proliferation
Lower blood pressure, serum cholesterol and blood sugar

D-Xylose Attention:
[Ingestion]
If victim is conscious and alert, give 2-4 cupfuls of milk or water. Never give anything by mouth to an unconscious person. Get medical aid immediately.
[Inhalation]
Get medical aid immediately. Remove from exposure to fresh air immediately. If not breathing, give artificial respiration. If breathing is difficult, give oxygen.
[Skin]
Get medical aid immediately. Flush skin with plenty of soap and water for at least 15 minutes while removing contaminated clothing and shoes. Wash clothing before reuse.
[Eyes]
Flush eyes with plenty of water for at least 15 minutes, occasionally lifting the upper and lower eyelids. Get medical aid immediately.

Storage: Store in a tightly closed container. Do not store in glass. Store in a cool, dry area away from incompatible substances.
Package: 25kg/bag
Other related items of our company:
1. Basic Organic Chemicals
2. Inorganic Chemicals
3. Pharmaceutical Intermediates
4. Daily Chemicals
5. Active Pharmaceutical Ingredients