Product Description
Good Price Industrial Grade Methanol for Sale
Product description:
Methanol (CH3OH) is the simplest saturated monobasic alcohol with a CAS number of 67-56-1 or 170082-17-4, a molecular weight of 32.04 and a boiling point of 64.7 degrees. For the first time in dry distillation wood, it is also known as "wood alcohol" or "wood essence". It is a colorless and volatile liquid with alcohol. The lowest dose of 100mg/kg is 0.3 body weight and can be killed by oral intake of 1g/kg. It is used for the manufacture of formaldehyde and pesticides, and as an extractant for organic matters and denaturant for alcohol. Finished products are usually produced by reaction of carbon monoxide with hydrogen.Methanol is composed of methyl and hydroxyl and has the chemical properties of alcohols.
Methanol can react with gas such as fluorine and pure oxygen. It can burn fiercely in pure oxygen and generate steam and carbon dioxide.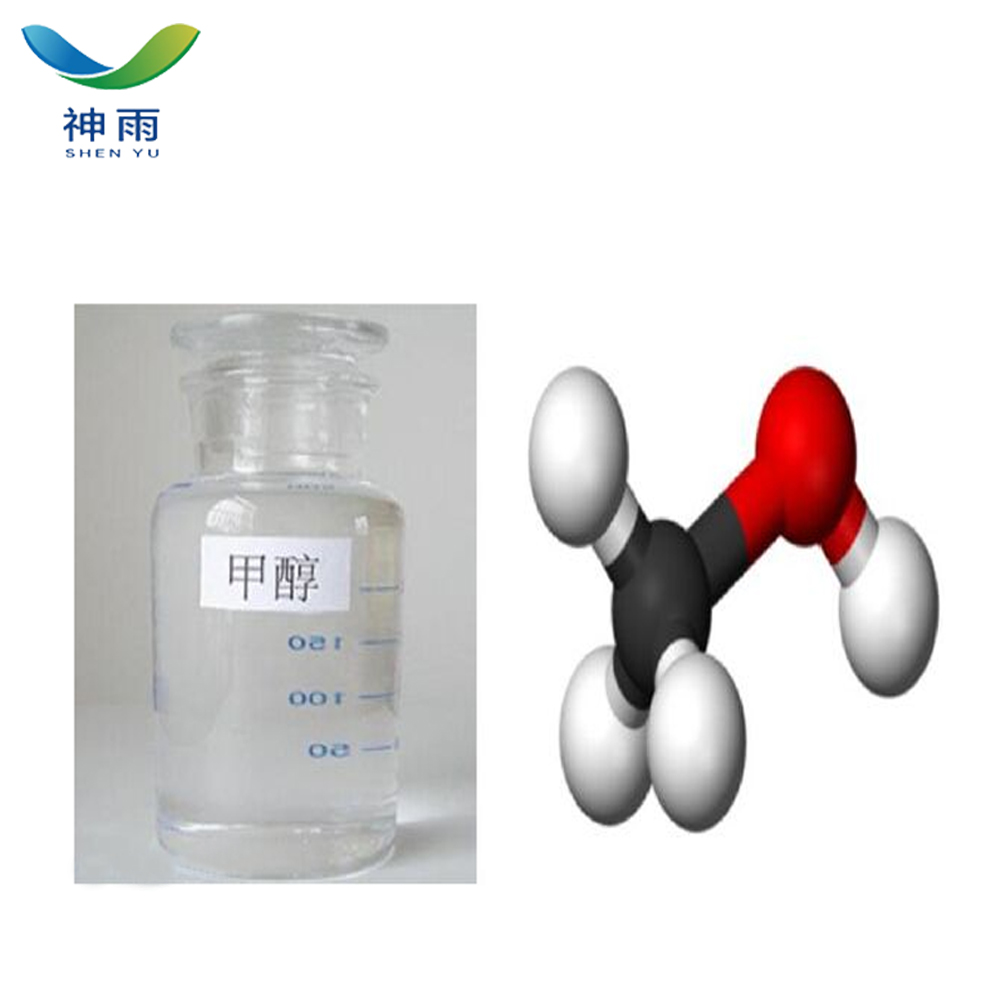 Feature:
High Purity
Low Price
Fast delivey
Good service
Product details:
English Name: Methanol
English synonyms: METHYL RED MIXED SOLUTION; METHYL RED, NEUTRAL; METHYL RED MIXED SOLUTION R.
CAS: 67-56-1
Molecular formula: CH4O
Molecular weight: 32.04
EINECS: 200-659-6
Melting point: -98 C (lit.)
Boiling point: 65.4 C (lit.)
Density: 0.791 g/mL at 25 degree C
Vapor density : 1.11 (vs air)
Vapor pressure: 410 mm Hg (50 degree C)
Refractive index: n20/D 1.329 (lit.)
Flash point : 52 F
Storage conditions: Store at RT.
Solubility benzene: miscible (lit.)
Acidity coefficient (pKa): 15.2 (at 25 C)
Form Liquid
Industry Classification: Alcohol And Hydroxybenzene
Application:
Methanol is widely used. It is the basic organic chemical raw material and high-quality fuel. It is mainly used in the fields of fine chemicals, plastics and so on. It is used in the manufacture of formaldehyde, acetic acid, chloromethane, methylene ammonia, two methyl sulphate and other organic products. It is also one of the important raw materials for pesticide and medicine. After deep processing, methanol can be used as a new clean fuel and blended with gasoline.
Oxidation of methanol to formaldehyde
Methanol is directly oxidized to formaldehyde in the presence of high temperature, pumice silver, catalyst or other solid catalysts. At present, more than 40% of methanol at home and abroad is used to make formaldehyde, and then to synthesize resins, plastics and other chemical raw materials. Polyoxymethylene is an excellent engineering plastic, and its uses are very extensive. Formaldehyde is also used to produce nearly one hundred downstream products, such as butanediol and hexamethylene chloride.
Methylamine by ammoniation of methanol
A mixture of methylamine, two methylamine and trimethylamine was synthesized by mixing methanol and ammonia at a certain proportion and under the pressure of 370~420 and 5.0~20.0MPa. The mixture of methylamine, two methylamine and trimethylamine was prepared, and then one or two or tri methylamine products were obtained by distillation. One or two, trimethylamine is used in pesticides, pharmaceuticals, dyes, or as intermediates in organic materials.
In the presence of metal silicon aluminum catalyst or ZSM-5 type zeolite, methanol can be dehydrated to produce two methyl ether.
Dehydrogenation of methanol to methyl formate.
Methyl formate is an organic synthetic material, which can be used for formamide, two methyl formamide, etc. Formamide is the raw material of medicine, perfume and dyestuff. It can also be used as paper treatment agent, softener of fiber industry, polar solvent of organic synthesis, etc. Two methyl formamide is an important organic chemical raw material and excellent solvent.

Methanol Attention:
[skin contact]
Remove contaminated clothing and rinse the skin thoroughly with soapy water and clear water.
[eye contact]
Lift eyelids and rinse with flowing or normal saline. Go to a doctor.
[inhalation]
Quickly out of the scene to the fresh air. Keep the respiratory tract unobstructed. If breathing is difficult, oxygen is given. If breathing is stopped, artificial respiration is carried out immediately. Go to a doctor.
[feed]
Drink plenty of warm water and urge vomiting. Go to a doctor.
[hazard characteristics]
Flammable, vapor and air can form explosive mixture, in case of open fire, high heat can cause combustion and explosion. It can react strongly with the oxidizing agent. It is easy to produce and accumulate static electricity when the velocity is too fast. Its vapor is heavier than air and can spread to a relatively low level at a relatively low level.
[harmful combustion products]
Carbon monoxide and carbon dioxide.
[fire extinguishing method]
Spray cooling container, if possible, move the container from the fire to the open. Fire extinguishing agents: foam, carbon dioxide, dry powder and sand.


Methanol Storage:
Store in a cool, well ventilated special storehouse, away from fire and heat source. The reservoir temperature should not exceed 37 centigrade, keep the container seal. It should be kept separately from oxidants, acids, alkali metals and so on. The use of explosion-proof lighting, ventilation facilities. It is forbidden to use mechanical equipment and tools that are easy to generate sparks. Emergency handling equipment and suitable storage materials should be provided in the storage area.
Package: 200L/Barrel
Other related items of our company:
1. Basic Organic Chemicals
2. Inorganic Chemicals
3. Pharmaceutical Intermediates
4. Daily Chemicals
5. Active Pharmaceutical Ingredients