Product Description
High Purity Bismuth Trioxide with CAS No. 1304-76-3
Product Overview
Bismuth Trioxide, also known as antimony trioxide, it is yellow powder that is insoluble in water and soluble in strong acids to form Bismuth (III) salts. Its melting point is 824 ° C, Its boiling point is 1890 ° C. It is one of the most important compounds and can be reduced to metal ruthenium by hydrogen. Although antimony trioxide can be obtained from natural alfalfa (a mineral), its main source is usually a by-product of copper or lead, and the tantalum powder can be burned in the air to obtain antimony trioxide. It is mainly used in the chemical industry (such as chemical reagents, barium salt manufacturing, etc.), glass industry (mainly used for coloring), electronics industry (electronic ceramics, etc.). Among them, the electronics industry is the most widely used industry for Bismuth Trioxide, mainly used in varistor, thermistor, oxide arrester and picture tube. In addition, Bismuth Trioxide has a high refractive index and dielectric constant, remarkable fluorescence characteristics, and water repellency. Therefore, Bismuth Trioxide is a promising visible light catalyst for decomposing water and degrading pollutants.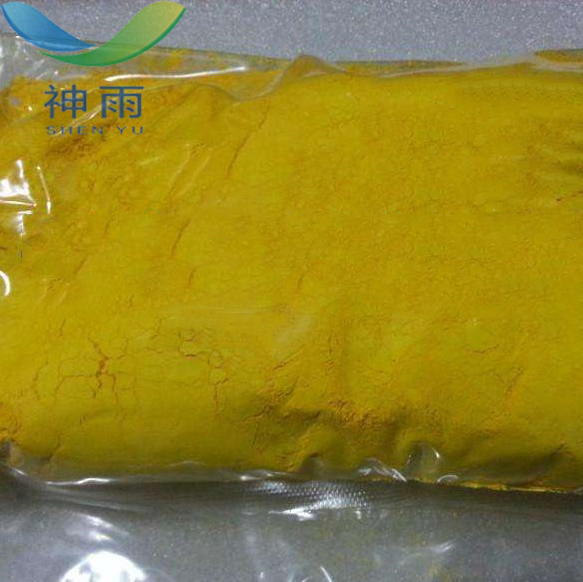 Physical Properties
CAS No.: 1304-76-3
Molecular formula: BiO3-
Molecular weight: 256.98
EINECS number: 215-134-7
Melting point 825 °C
Boiling point 1890 ° C
Density 8.9
Flash point 1890°C
Storage conditions Store at +5°C to +30°C.
Solubility 0.006g/l practically in soluble
Morphological powder
Color: Yellow
Water solubility: Insoluble


Application
Making strontium salt, pottery glaze. Clinical tests for sugars and alkaloids. High-purity Bismuth Trioxide is used for:
1. Electronic materials: powders including electronic components such as ceramic dielectric capacitors, varistors, piezoelectric ceramics, etc. The addition of ultra-fine cerium oxide powder can greatly improve related parameters and improve
component performance.
2. Ferrite magnetic material, adding ultra-fine bismuth Trioxide powder can improve magnetic induction, magnetic permeability and magnetic flux density, optimize the performance of magnetic materials.
3. The catalyst in the petrochemical industry, using its large specific surface area, high activity, good selectivity, greatly improve the catalytic activity, effectively reduce the production cost, and related passivation agents, additives, etc.
4. Color picture tube shadow mask coating material, can effectively prevent shadow mask bulge; automotive topcoat components, replace toxic metals , to achieve green environmental protection.
5. Glass, ceramic colorants, glaze, etc.
6. High-performance strontium silicate single crystal, lanthanide high-temperature superconducting materials, high-quality optical glass, fiber, fireworks, new oxidation sensing materials, fuel cells Electrolyte, alkaline zinc-manganese battery, flame
retardant, clarifying agent, etc.
7. Green environmentally friendly flame retardant, replacing toxic lanthanide flame retardant.
8. Additives for environmentally friendly batteries can improve battery performance.
Other related items of our company:
1. Basic Organic Chemicals
2. Inorganic Chemicals
3. Pharmaceutical Intermediates
4. Daily Chemicals
5. Active Pharmaceutical Ingredients