Product Description
High Purity Polyacrylamide (PAM) as Raw Materials
Product Overview
Polyacrylamide is abbreviated as PAM. It is usually a high molecular polymer of acrylamide monomer head-to-tail bond structure. The products are mainly divided into dry powder and colloidal forms. According to its average molecular weight, it can be divided into low molecular weight (<1 million), medium molecular weight (200~4 million) and high molecular weight (>7 million). According to its structure, it can be divided into nonionic, anionic and cationic. The anionic type is mostly a PAM hydrolysate (HPAM). Polyacrylamide has a large number of amide groups in its main chain and has high chemical activity. It can be modified to produce many derivatives of polyacrylamide. The products have been widely used in paper making, mineral processing, oil recovery, metallurgy, building materials, sewage treatment, etc. industry. As a lubricant, suspending agent, clay stabilizer, oil displacing agent, fluid loss agent and thickener, polyacrylamide has been widely used in drilling, acidification, fracturing, water blocking, cementing and secondary oil recovery, and tertiary oil recovery. It is an extremely important oilfield chemical.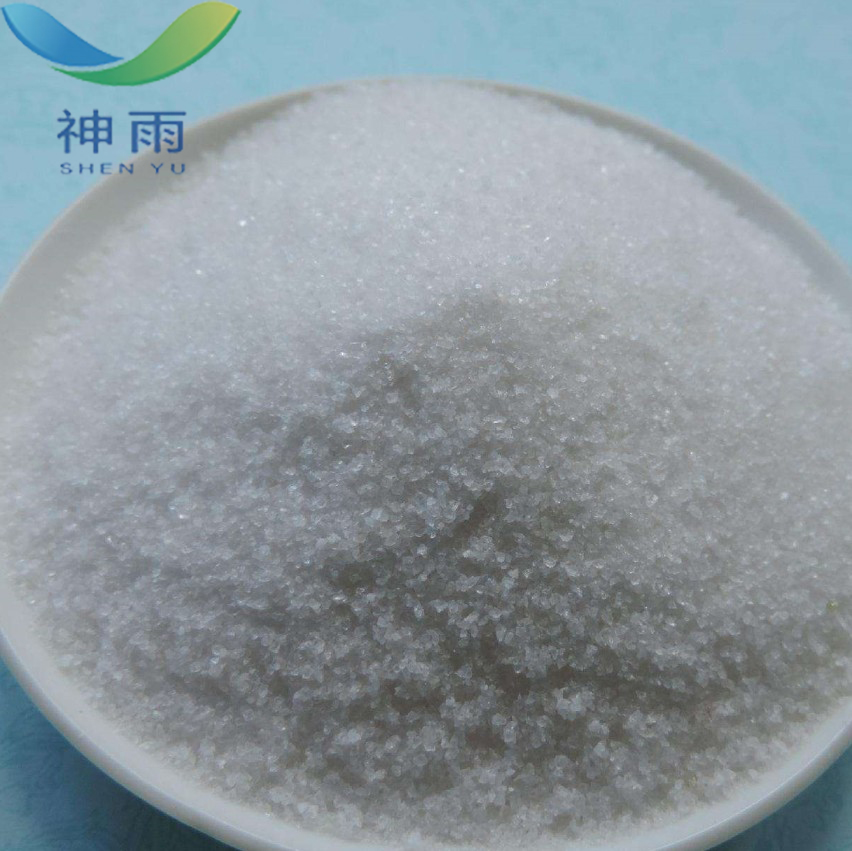 Physical Properties
CAS No.: 9003-05-8
Molecular formula: C3H5NO
Molecular weight: 71.0779
Melting point >300 °C
Density 1.189 g/mL at 25 °C
Refractive index n20/D 1.452
Flash point >230 °F
Storage conditions
Form Granules
Color White to faintly yellow
Water solubility SOLUBLE

Application
1. It is used in the paper industry, and the first is to increase the retention rate of fillers and pigments. To reduce the loss of raw materials and environmental pollution, the second is to improve the strength of the paper (including dry strength and wet strength), in addition, the use of PAM can also improve paper tear resistance and porosity to improve visual and printing performance, also used in food and tea wrappers.

2. It is widely used in petroleum industry, oil recovery, drilling mud, waste mud treatment, prevention of waterlogging, friction reduction, enhanced oil recovery and tertiary oil recovery.

3. It is used for textile sizing agent, slurry performance is stable, less slurry, low fabric breakage rate, smooth surface.

4. PAM is also widely used in thickening, stabilizing colloid, drag reduction, bonding, film formation, biomedical materials and so on.

5. It is used in daily chemical industry, in the sleeping mask often combined with laureth-7 and C13-14 isoparaffins into an emulsion thickening, emulsifying and stabilizer.

6. In other industries, food industry, it is used for the clarification of cane juice and the extraction of syrup phosphorus floatation in the production of cane sugar and beet sugar. Industry of flocculation and clarification of fermentation liquid of Enzyme preparation, it is also used for recovery of feed protein, stable quality, good performance, recovered protein powder has no adverse effect on chicken survival rate and weight gain, egg production, synthetic resin coating, water blocking of civil grouting material, building materials industry, improving cement quality, construction industry adhesives, caulking repair and water blocking agents, soil improvement, electroplating industry, printing and dyeing industry, etc.

Package
25KGS/Bag, Paper bag packaging lined with plastic, or according to your requirement.
Other related items of our company:
1. Basic Organic Chemicals
2. Inorganic Chemicals
3. Pharmaceutical Intermediates
4. Daily Chemicals
5. Active Pharmaceutical Ingredients