Product Description
High Purity Silver chloride with CAS No. 7783-90-6
Product Overview
Chemical formula AgCl. The molecular weight is 143.32. Photosensitive white tetragonal powder. When the light turns black. Melting point 455 ° C, condensed after the horny substance, boiling point of 1550 ° C, relative density of 5.56, refractive index of 2.071. Very difficult to dissolve in water, ethanol and dilute acid, but quite soluble in boiled concentrated hydrochloric acid, soluble in ammonia, sodium thiosulfate and potassium cyanide solution. Process: From the silver nitrate solution to the hydrochloric acid solution or sodium chloride solution, or the hydrochloric acid or sodium chloride solution is added to the hot silver nitrate solution. Uses: Used as a buffer in medicine, electroplating, photography, and spectroscopic analysis to improve the sensitivity of rare earth elements.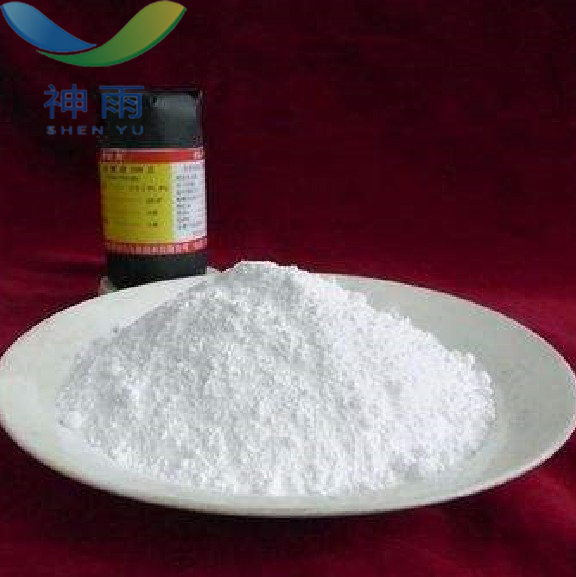 Physical Properties
CAS No.: 7783-90-6
Molecular formula: AgCl
Molecular weight: 143.32
EINECS number: 232-033-3
Melting point 455 °C (lit.)
Boiling point 1550 °C
Density 5.56
Vapor pressure 1 mm Hg ( 912 °C)
Refractive index 2.071
Flash point 1550 ° C
Storage conditions Store at +5°C to +30°C.
Solubility 0.00188g/l
Shape beads
Color Yellow
Water solubility 1.93 mg/L (25 oC)
Sensitivity Light Sensitive

Application
Used as an analytical reagent
Analytical reagents. Used as a buffer in spectral analysis to increase the sensitivity of rare earth elements. Photometric. Take a photo. plating.

Other related items of our company:
1. Basic Organic Chemicals
2. Inorganic Chemicals
3. Pharmaceutical Intermediates
4. Daily Chemicals
5. Active Pharmaceutical Ingredients