Product Description
High Purity Tetraethylammonium hydroxide with Free Sample
Product Overview
Tetraethylammonium hydroxide is an organic quaternary ammonium base. It is mainly used in the form of methanol and aqueous solution. It is a colorless to pale yellow liquid at normal temperature. It has strong alkalinity and can absorb carbon dioxide in the air and decompose by heating. It has a very wide range of uses in industrial research. Used as a phase transfer catalyst, a template for molecular sieve synthesis, a cleaning agent, and a petroleum industry gettering agent. N,N-diethylaniline was synthesized under normal pressure using aniline and ethyl bromide as raw materials and tetraethylammonium hydroxide as a phase transfer catalyst. Its CAS No. is 77-98-5, its molecular formula is C8H21NO.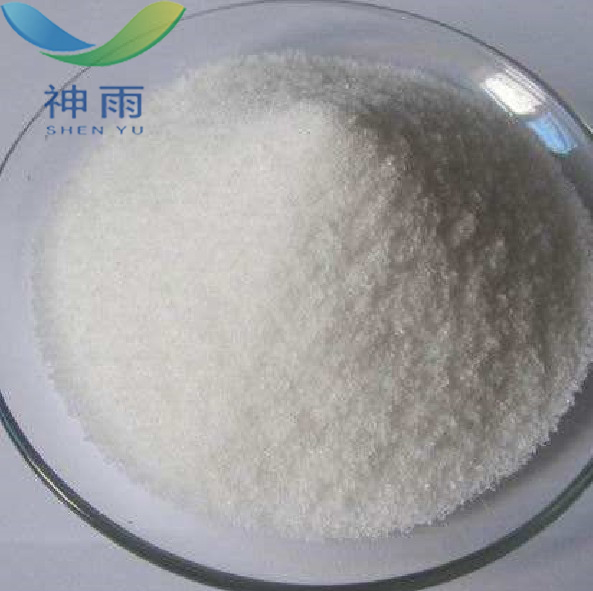 Physical Properties
CAS No.: 77-98-5
Molecular formula: C8H21NO
Molecular weight: 147.26
EINECS number: 201-073-3
Melting point -98C
Boiling point 110 °C
Density 1.023 g/mL at 25 °C
Refractive index n20/D 1.422
Flash point 11 °C
Storage conditions 2-8 ° C
Form Solution
Colorless to yellow
Water solubility SOLUBLE
Sensitivity Air Sensitive


Application
Used as a phase transfer catalyst, a template for the synthesis of molecular sieves, a cleaning agent, etc.
Phase transfer catalyst or electronics industry


Our service:
1. Customer design is accepted for pharmaceutical intermediates.
2. Small order is acceptable.
3. Sample is available with freight collect.
4. Professional sales team with rich experience both in product and business.
5. Third-party inspection is accepted.
6. 7×24 hours working time and quick response, your request will be processed by our professional staff in different shift periods.
7. All documents will be ready upon your requirement.
8. Factory Price and high quality can be guaranteed.
9. After-sales service.
10. Welcome to visit our company.
11. Have cooperated with a lot of importers from world wide for more than 10 years.
12. Fast and safety delivery by professional freight forwarder.

Other related items of our company:
1. Basic Organic Chemicals
2. Inorganic Chemicals
3. Pharmaceutical Intermediates
4. Daily Chemicals
5. Active Pharmaceutical Ingredients