Product Description
Dibutyl phthalate 84-74-2
Dibutyl phthalate is the most commonly used plasticizer for polyvinyl chloride, which can make products with good softness. Dibutyl phthalate is an excellent plasticizer for nitrocellulose. Dibutyl phthalate has strong gelation capacity and is used in nitrocellulose coatings. The stability, flexure resistance, adhesion and water resistance of Dibutyl phthalate are better than other plasticizers. Dibutyl phthalate can also be used as plasticizer for polyvinyl acetate, alkyd resin, nitrocellulose, ethylcellulose, chloroprene rubber and nitrile rubber.
Detailed instructions
Colorless transparent oily liquid, flammable, aromatic smell
Physical and chemical properties
CAS NO:84-74-2
MW:278.35
MF:C16H22O4; C6H4(COOC4H9)2
Vapour pressure:1.58kPa/200℃
Flash point :172℃
Melting point::-35℃
Boiling point:340℃
Density: 1.045 ~ 1.050 (20 ℃ / 4 ℃)
Refractive index: 1.4926
Solubility: can be mixed with ethanol, dissolved in benzene and other organic solvents.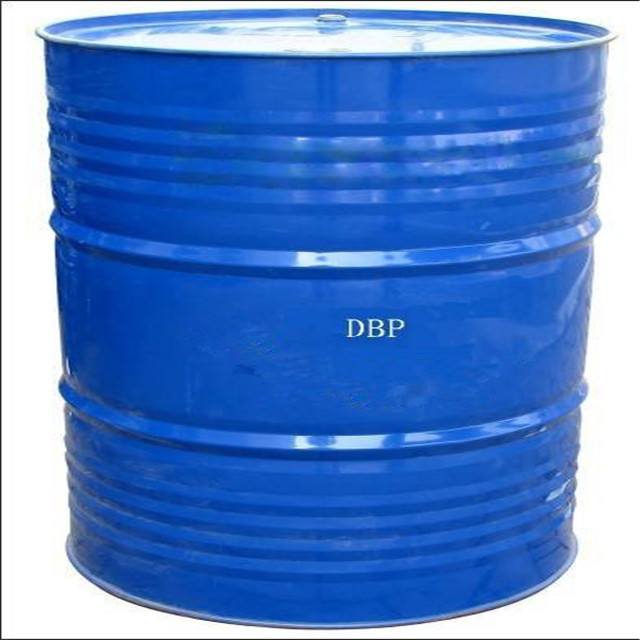 Purpose
Dibutyl phthalate can be used as general chemical analysis reagent, gas chromatography stationary liquid, solvent, plasticizer, etc. As plasticizer, Dibutyl phthalate can make the product have good softness.
Package and Storage
200kg/iron drum
Other related items of our company:
1. Basic Organic Chemicals
2. Inorganic Chemicals
3. Pharmaceutical Intermediates
4. Daily Chemicals
5. Active Pharmaceutical Ingredients