Product Description
High quality Ethyl formate with cas 109-94-4
Product description:
Ethyl formate GR2760-86 in China to allow the use of flavouring essence, also called formic acid ethyl ester,
its chemical structure with lively carbonyl and ester based on nature, reducibility, able to ester condensation
reaction, can dissolve in ethanol, ethyl ether, benzene and propylene glycol, slightly soluble in mineral oil
and water (gradually decomposition) in water, easy to burn, can form explosive mixtures with air
and steam explosion limit of 3.5% ~ 16.5% (volume).Insoluble in glycerol, readily hydrolyzed in alkaline
solution to free acids and ethanol.Spicy, pungent and fruity with a pineapple like aroma
and a strong rum like aroma with a bitter taste.Found naturally in Boronia dentigeroides and Florida orange juice,
honey, brandy, strawberries, raspberries, Onions, apples, pears, and rum.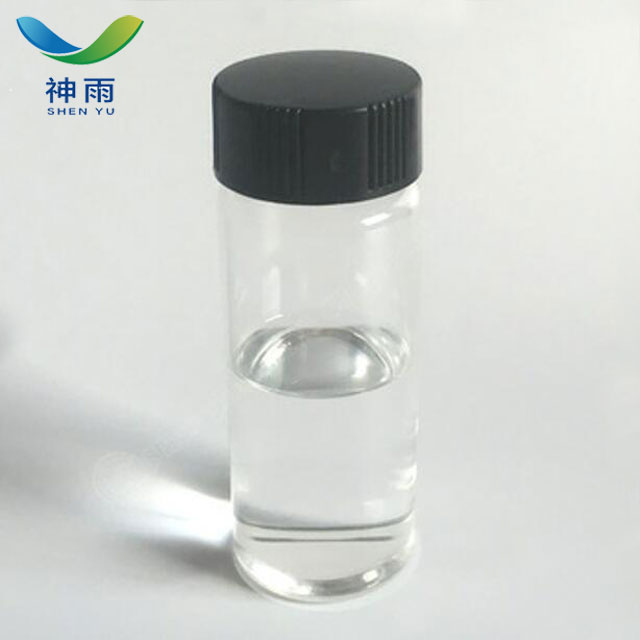 Feature:
High Purity
Low Price
Fast delivey
Good service
Ethyl formate

Product details:
Ethyl formate: Ethyl formate
English synonym: FEMA 2434;
FORMIC ACID baton rouge ESTER;
FORMIC Mr;
CAS no. : 109-94-4
Molecular formula: C3H6O2
Molecular weight: 74.08
EINECS no. : 203-721-0
Melting point: - 80 ° C (lit.)
Boiling point: 52-54 ° C (lit.)
Density: 0.921 g/mL at 20 ° C (lit.)
Vapor density: 2.5 (vs air)
Vapor pressure: 15.16 psi (55 ° C)
Index of refraction: n20/D 1.359(lit.)
FEMA: 2434 | ETHYL FORMATE
Flash: 7 ° F
Storage conditions: Flammables area
Characteristics: Liquid
Color: Clear
Explosive limit: 16%
Water solubility: 11 g/100 mL

Ethyl formate

Application:
1.It is used as solvent of nitrocellulose and cellulose acetate and as intermediates of uracil,
cytosine and thymine in medicine.
2.Used as standard substance for chromatographic analysis, solvent and fungicide, also used in the
preparation of flavoring, acetone substitute
3.GB 2760-96 specifies spices for use as permitted.
It is mainly used for preparing rum, apricot, peach, pineapple, assorted fruit and sherry.

4.Ethyl formate is used as a solvent for cellulose nitrate and cellulose acetate, as well as
a fungicide, larva killer and fumigant for food, cigarettes, cereals, dried fruits, etc.
Production methods of Ethyl formate
1. Direct esterification of formic acid and ethanol under the catalysis of sulfuric acid and
rectification of finished products after neutralization and washing.
2. Catalytic esterification of aluminum trichloride is obtained by esterification of formic
acid and ethanol in the presence of crystalline aluminum trichloride catalyst.
Storage features:Warehouse ventilation and low temperature drying;
Store separately from oxidizer
Package: 200L/Barrel
Other related items of our company:
1. Basic Organic Chemicals
2. Inorganic Chemicals
3. Pharmaceutical Intermediates
4. Daily Chemicals
5. Active Pharmaceutical Ingredients