Product Description
Methyl formate with high purity cas 107-31-3
Product description:
Methyl formate is an ester derivative of formic acid and a colorless, transparent and volatile liquid at
room temperature.It has a pleasant smell.Soluble in water, alcohol and ether,
but also saponification with water and lye.It hydrolyzes easily in moisture.
Its vapor and air form an explosive mixture with an explosive limit of 6.0% ~ 20.0%(volume).
Methyl formate is an important raw material for organic synthesis. It is widely used in perfume,
solvent, organic synthesis, fungicide, insecticide and other fields.Can be used to prepare formic acid,
formamide, dimethyl formamide, glycol, chloroformic acid trichloromethyl ester, glycol,
acetic anhydride, acetic acid and other important chemical products.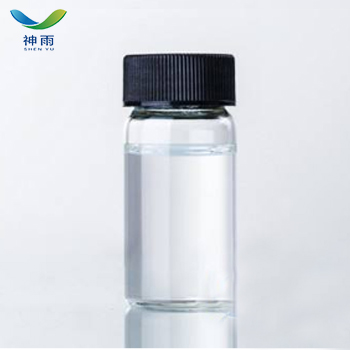 Feature:
High Purity
Low Price
Fast delivey
Good service
Methyl formate

Product details:
English name: Methyl formate
CAS no. : 107-31-3
Molecular formula: C2H4O2
Molecular weight: 60.05196
EINECS no. : 203-481-7
Melting point: - 100 ° C
Boiling point: 32-34 ° C (lit.)
Density: 0.974 g/mL at 20 ° C (lit.)
Vapor density: 2.1 (vs air)
Vapor pressure: 32.91 psi (55 ° C)
Index of refraction: n20/D 1.343(lit.)
Flash: - 16 ° F
Storage conditions: Flammables area
Solubility: 300g/l
Characteristics: Liquid
Color: Clear colorless
PH: 4-5 (200 g/l, H2O, 20 ℃)
Explosive limit: 5-23% (V)
Water solubility: 300 G/L (20 degrees C)
Methyl formate

Application:
1.It is used as raw material of acetic acid fiber, DMF, solvent of pesticide polyfungicide,
curing agent in phenolic resin, fumigant of fruit and all kinds of tobacco.
2.Used as raw material for organic synthesis, it can be used to produce formic acid, formamide,
dimethyl formamide, ethylene glycol, trimethyl chloroformate, glycol, acetic anhydride, acetic acid, etc.
It is also used in the production of insecticides, military poisonous gas and solvents.
Methyl formate is also used as a solvent for cellulose nitrate and cellulose acetate,
as a pharmaceutical intermediate and as a fumigant.
3.Gas chromatography standard substances, solvents, organic synthesis, fungicides, pesticides, fumigants.
Production methods of Methyl formate
1. Direct esterification is obtained by esterification of formic acid and methanol.
Mix anhydrous calcium chloride with formic acid and stir to cool.Slowly add the methanol.
After 2.5h reflux, the finished product can be obtained by distillation.

2. Carbonylation of methanol.
3. Methanol dehydrogenation.
4. Oxidation dehydrogenation of methanol.
5. One-step synthesis of syngas.

Storage features:Warehouse ventilation and low temperature drying;
Store separately from oxidizer
Package: 200L/Barrel
Other related items of our company:
1. Basic Organic Chemicals
2. Inorganic Chemicals
3. Pharmaceutical Intermediates
4. Daily Chemicals
5. Active Pharmaceutical Ingredients