Product Description
Hot Sale 99.8% Copper Powder Price
Copper powder. Health hazard: large amount of inhaled copper smoke can cause metal smoke heat. The patient had shivering, elevated body temperature, and respiratory irritation. Workers who have long been exposed to copper dust often have contact dermatitis and nasal and eye irritation symptoms, causing sore throat, cough, nasal congestion, rhinitis, and even perforation of the nasal septum. Long term inhalation can cause fibrous tissue hyperplasia in the lung. Emergency response: isolation of contaminated areas and restrictions on access. Cut off the fire source. It is suggested that emergency personnel should wear dustproof masks (full cover) and wear general work clothes. Use clean shovels to collect in dry, clean and covered containers. If there is a lot of leakage, collect and recycle.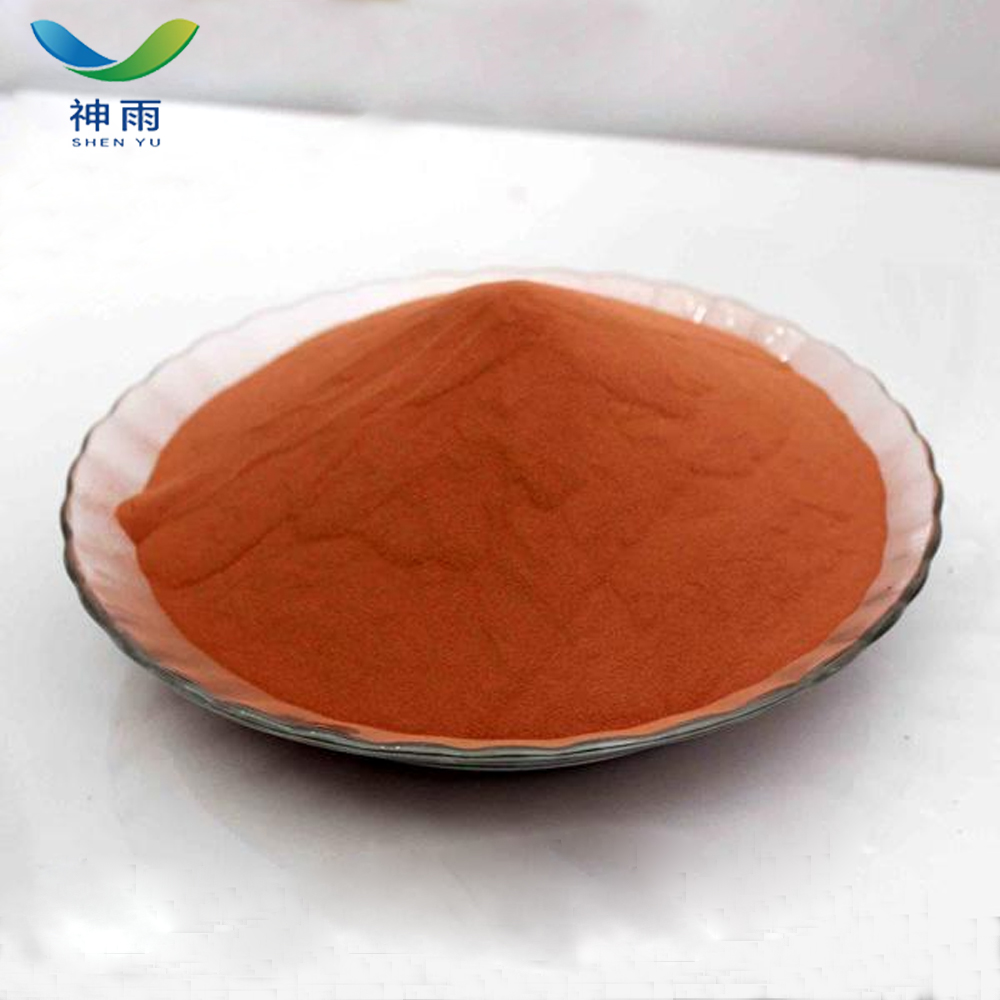 Feature:
High Purity
Low Price
Fast delivey
Good service
Copper powder Product details:
English Name: Copper powder
English synonyms: Copper gauze, Woven from 0.056mm (0.0022 in.) dia. wire; Copper, Solid; Copper gauze. Lution, 1 mg/ml Cu in 2% HNO3, Copper plasma standard solution, Cu 10000 g/mL
CAS: 7440-50-8
Molecular formula: Cu
Molecular weight: 63.55
EINECS: 231-159-6
Melting point: 1083.4 degree C (lit.)
Boiling point: 2580 C
Density: 8.92
Flash point: -23 C
Storage condition: 2-8 degree C
Form: wire
Color: Rust-brownish
Water solubility: insoluble
Sensitivity: air sensitive
Copper powder Application:
1. used as materials for electronic industry, used as high purity analytical reagents.
2. for powder metallurgy parts, diamond saw blades, friction materials, electric carbon products and chemical catalysts.
3. as an analytical reagent, catalyst and reductant
4. as a common reagent, catalyst and reductant
5. mainly used for the raw materials of the copper smelting industry
6. as the raw material for smelting and electrolyzing copper
7. is mainly used for guided electrical equipment and alloys (bronze, brass, white copper, etc.).
8. used as a teaching reagent
9. reductant; preparation of copper salt; catalyst (powdery); alloy; electroplating.
10. reagents, alloys, electroplating.
Copper powder Attention:
[Ingestion]
If victim is conscious and alert, give 2-4 cupfuls of milk or water. Get medical aid immediately.
[Inhalation]
Remove from exposure to fresh air immediately. Get medical aid if cough or other symptoms appear.
[Skin]
Get medical aid if irritation develops or persists. Flush skin with plenty of soap and water.
[Eyes]
Immediately flush eyes with plenty of water for at least 15 minutes, occasionally lifting the upper and lower eyelids. Get medical aid immediately.
Storage: Keep from contact with oxidizing materials. Store in a cool, dry, well-ventilated area away from incompatible substances.
Package: 25kg/Bag
Other related items of our company:
1. Basic Organic Chemicals
2. Inorganic Chemicals
3. Pharmaceutical Intermediates
4. Daily Chemicals
5. Active Pharmaceutical Ingredients