Product Description
Supply 200 Mesh High Puriy 99% Iron Filings
Reduced Iron Filings, gray or black powder, also known as "double absorbent", can absorb moisture and oxygen in the air, and is often used in food preservation.Reduced Iron Filings is usually reduced by Fe 3O 4 under high heat conditions in hydrogen or carbon monoxide gas streams. The main component is loose iron. Because the reduced iron powder itself has been powdered, and its microstructure is very loose, its surface is active. It is often used as a quality reducing agent in chemical production and laboratory operations. Because the reduced iron powder is easy to oxidize, the crushing classification must be carried out in the condition of the protective gas. In general, the superfine grinding classification is carried out by the JZDB nitrogen protection pulverizing classifier when the superfine grinding classification is carried out. If only the high precision classification of the reduced iron powder is only needed, only the JZDF nitrogen gas classifier is needed. Another kind of hot bag sold on the market, its structure is two layers of packing bag, the outer layer is air tight package, the inner layer is a breathable bag filled with the reduced iron powder. It only needs to open the outer packing to make the air enter. The reduction iron powder can immediately react with the oxygen to produce heat, and the temperature can be kept at about 45 degrees for up to 4 hours. Long time. Its principle is also the use of reduced iron powder easy to react with oxidant characteristics.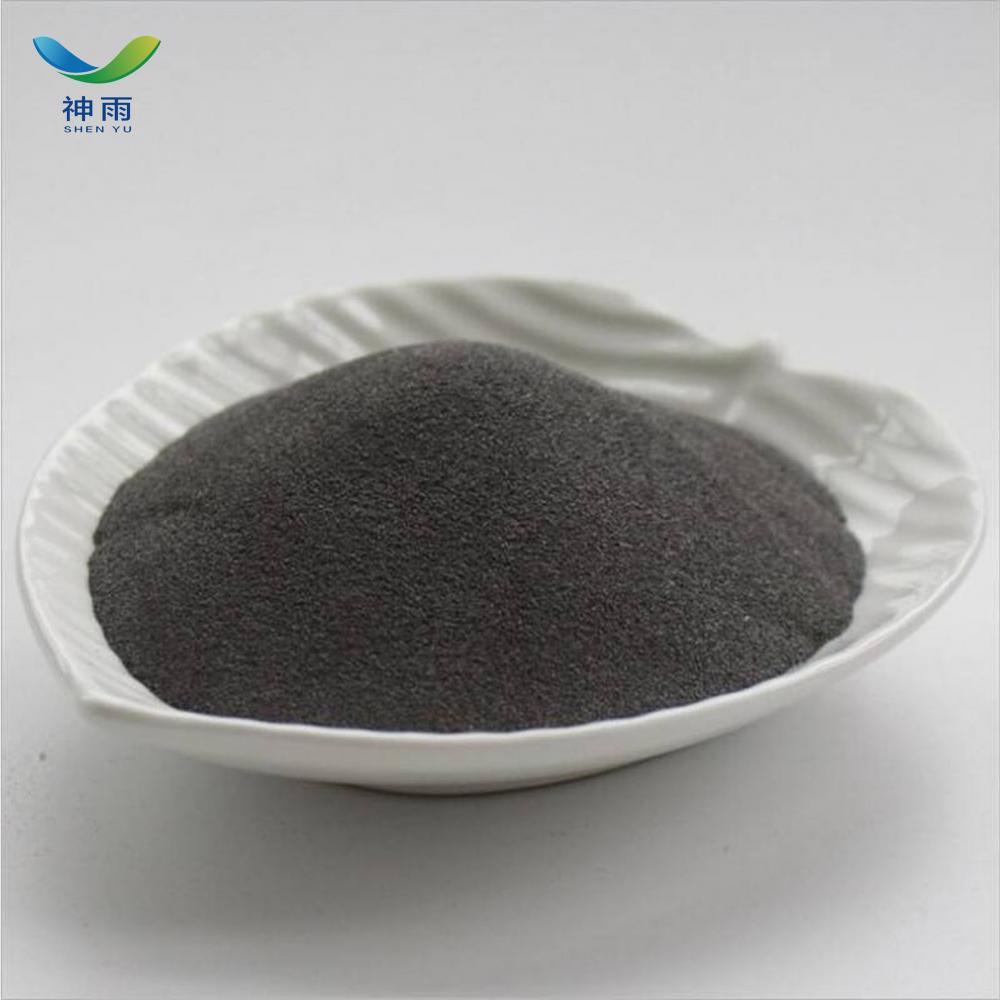 Feature:
High Purity
Low Price
Fast delivey
Good service
Iron Filings Product details:
English Name: Iron
English synonyms: 3ZhP; ANCOR EN 80/150; ancoren80/150; Armco iron; armcoiron; EFV 250/400; efv250/400; 250/400
CAS: 7439-89-6
Molecular formula: Fe
Molecular weight: 55.85
EINECS: 231-096-4
Melting point: 1535 degree C (lit.)
Boiling point: 2750 C (lit.)
Density: 7.86 g/mL at 25 degree C (lit.)
Flash point: >230 F
Storage conditions: -70 C
Solubility H2O: soluble
Form: wire
Color: Silvery
Water solubility: INSOLUBLE
Sensitivity: Moisture Sensitive
Iron Filings Application:
1. for pharmaceuticals, pesticides, powder metallurgy, etc.
2. used as hot hydrogen generator, gel propellant, combustion activator, catalyst, water clean adsorbent, sintering activator, etc.
3. mainly used for powder metallurgy products, various mechanical parts and components, cemented carbide products, etc.
4. used as reducing agent, and also for iron salt manufacturing and electronics industry.
5. nutrition supplement (iron fortifier).
6. for casting
7. reducing agent; electronic industry
8. for ICP-AES, AAS, AFS, ICP-MS, ion chromatography and so on. A standard solution is used for titration analysis. Calibration instruments and devices; evaluation methods; working standards; quality assurance / quality control; others.
9. see "pyrite".
10. Used in electronic industry, powder metallurgy. Used as a reducing agent. FHY80.23 is mainly used for oil bearing. FHYl00.25 is mainly used for medium and low density mechanical parts. FHYl00.27 is mainly used for high density mechanical parts.
Iron Filings Attention:
[Ingestion]
If victim is conscious and alert, give 2-4 cupfuls of milk or water. Get medical aid immediately.
[Inhalation]
Remove from exposure to fresh air immediately. Get medical aid if cough or other symptoms appear.
[Skin]
Get medical aid if irritation develops or persists. Flush skin with plenty of soap and water.
[Eyes]
Immediately flush eyes with plenty of water for at least 15 minutes, occasionally lifting the upper and lower eyelids. Get medical aid immediately.
Storage: Keep from contact with oxidizing materials. Store in a cool, dry, well-ventilated area away from incompatible substances.
Package: 25kg/Bag
Other related items of our company:
1. Basic Organic Chemicals
2. Inorganic Chemicals
3. Pharmaceutical Intermediates
4. Daily Chemicals
5. Active Pharmaceutical Ingredients