Product Description
Hot Sale 99% min Sulfanilic Acid for Sale
Product description:
Sulfanilic acid is white to gray white powder, and after absorbing water in air, it becomes white crystal. It has a crystalline water of molecule. It loses crystalline water at 100 C. It begins to decompose carbonization at 300 C, dissolves in cold water, dissolves in boiling water, insoluble in ethanol, ether and benzene. It has obvious acidity and solubility. In sodium hydroxide solution and sodium carbonate solution. It can also be used to produce azo dyes, and can also be used as pesticides against wheat rust.It is relocated by the reaction of aniline with sulfuric acid and then relocated. The aniline is dripped into concentrated sulfuric acid, and the reaction mixture is poured into cold water to obtain colorless precipitation of p-aminophenylsulfonic acid. After the cooling is filtered, the p-aminophenol sulfonic acid is dried.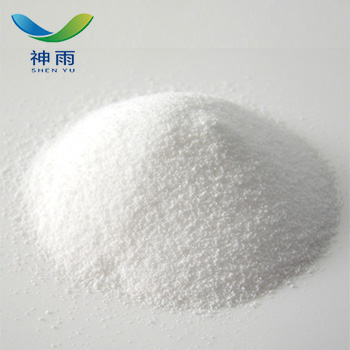 Feature:
High Purity
Low Price
Fast delivey
Good service
Product details:
English Name: Sulfanilic acid
English synonyms: ANILINE-4-SULFONIC ACID; ANILINE P-SULFONIC ACID; Sulfanilic Acid, Anhydrous, Reagent; 4-aminobenzenesulphonic acid. ACS; Sulfanilic Acid Solution [for Spray]
CAS: 121-57-3
Molecular formula: C6H7NO3S
Molecular weight: 173.19
EINECS: 204-482-5
Melting point: >300 C (lit.)
Density: 1.485
Storage condition:Store in dark!
Solubility: 10g/l
Acidity coefficient (pKa): 3.24 (at 25 C)
PH value: 2.5 (10g/l, H2O, 20 C)
Water solubility: 0.1 g/100 mL (20) C

Product application:
1. Sulfanilic acid is used to produce azo dyes, and also used as pesticides against wheat rust.It is mainly used in the manufacture of dyes, auxiliaries for dyeing and printing, prevention and treatment of wheat rust and its use as perfume, edible pigment, medicine, whitening agent, pesticide and other intermediates.
2.Sulfanilic acid is for organic synthesis, also for chromatography analysis reagent.
3. Sulfanilic acid is used as reference reagent, reagent and chromatographic reagent.

Attention:
Danger overview
Health hazard: it is harmful to body after intake, inhalation or skin absorption. It has a stimulating effect.
Environmental hazards: harmful to the environment, causing pollution to the water and atmosphere.
The danger of burning and explosion: This product is not flammable and irritating.
First aid measures
Skin contact: remove contaminated clothing and rinse with flowing water.
Eye contact: lift eyelids, rinse with flowing water or normal saline. Go to a doctor.
Inhalation: out of the scene to the fresh air. If breathing is difficult, oxygen is given. Go to a doctor.
Eat: drink plenty of warm water and vomit. Go to a doctor.
Fire protection measures
Harmful combustion products: carbon monoxide, carbon dioxide, sulphide and nitrogen oxides.
Fire extinguishing method: Firefighters must wear a full body fire protection and anti virus clothing and fire in the upper wind. When possible, remove the container from the fire to the open.
Leakage emergency treatment
Emergency response: isolation of contaminated areas and restrictions on access. It is suggested that emergency personnel should wear dustproof masks (full cover) and wear protective clothing. Avoid dust lifting, carefully sweep up and transfer it to the safe place in the bag. If a lot of leakage, covered with plastic cloth and canvas. Collection and recovery or transportation to waste disposal sites.
Operation disposal and storage
Operation precautions: closed operation, partial exhaust. Operators must undergo special training and strictly abide by the rules of operation. It is recommended that operators wear self-priming filter respirators, wear chemical safety glasses, wear protective clothing and wear rubber gloves. Avoid producing dust. Avoid contact with oxidants, acids, and alkaloids. Light handling and unloading should be carried out to prevent packing and container damage. Equipped with leakage emergency treatment equipment. The empty container may remain harmful.
Storage precautions: store in a cool, ventilated storehouse. Stay away from fire and heat. It should be kept separately from oxidants, acids and alkaloids. The storage area should be equipped with appropriate material collection and leakage.
Storage: Store in dark
Package: 25kg/Bag
Transport: Warehouse ventilation low temperature drying, separate from food raw materials storage and transportation
Other related items of our company:
1. Basic Organic Chemicals
2. Inorganic Chemicals
3. Pharmaceutical Intermediates
4. Daily Chemicals
5. Active Pharmaceutical Ingredients