Product Description
Hot Sale Ammonium Fluoride With Low Price
Ammonium fluoride is an ionic compound. Room temperature is white or colorless transparent trapezoid crystal, slightly sour. It is easy to decompose and be decomposed into ammonia and hydrogen fluoride by heating or hot water. The water is decomposed in hot water, and the water solution is strongly acidic. It is neutralized by anhydrous hydrofluoric acid and liquid ammonia. It can corrode the skin and corrode the skin. It can be used as a chemical reagent, a glass etchant (often with hydrofluoric acid), a fermentation industrial disinfectant and a preservative, a beryllium beryllium from beryllium oxide, and a surface treatment agent for the silicon steel plate. It is also used in the manufacture of ceramic and magnesium alloys, the cleaning and scaling of the boiler feed water system and the steam generation system, and the acid treatment of sand and gravel in the oil field. It is also used as catalyst component for alkylation and isomerization.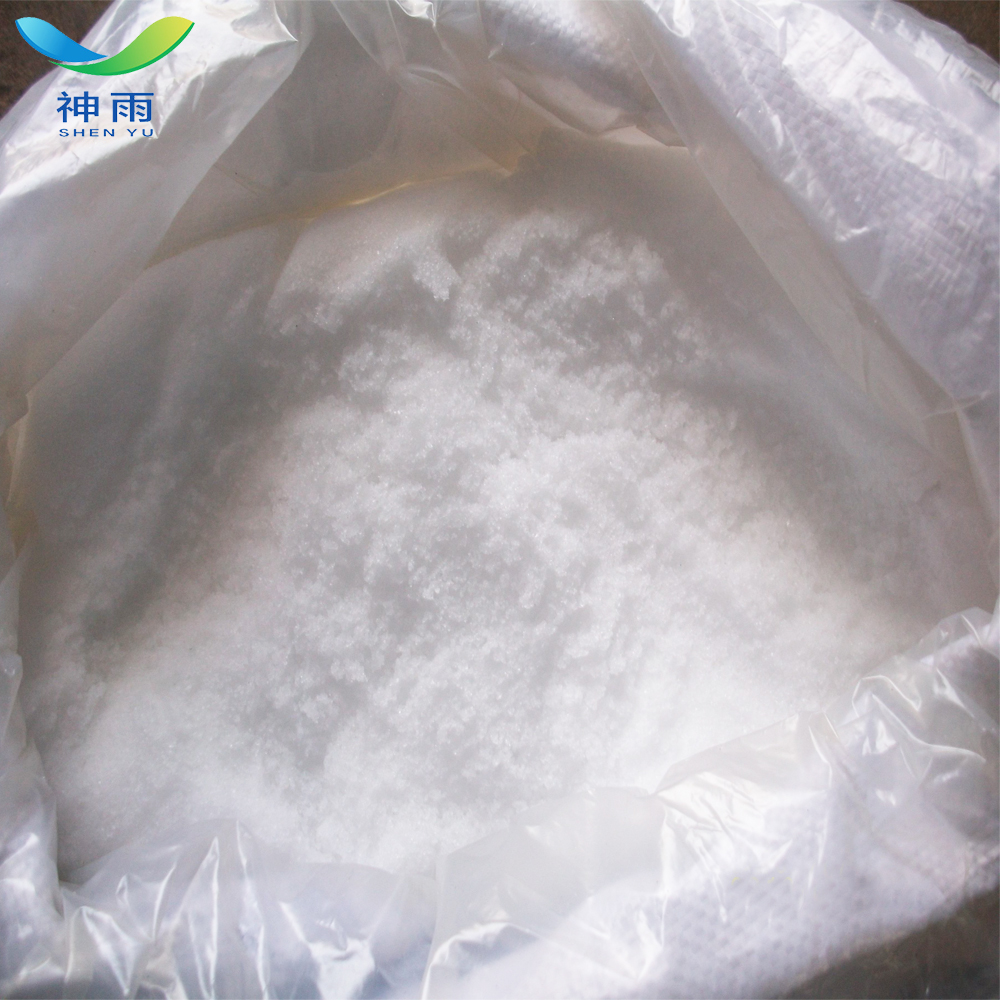 Feature:
High Purity
Low Price
Fast delivey
Good service
Ammonium fluoride Product details:
English Name: Ammonium fluoride
English synonyms: Neutral ammonium fluoride; AMMONIUM FLUORIDE; Ammoniumfluorde; ammoniumfluoride ((NH4) f); ammoniumfluorure; ammoniumfluorure (French);
CAS: 12125-01-8
Molecular formula: FH4N
Molecular weight: 37.04
EINECS: 235-185-9
Melting point: 98 C
Boiling point: 65 C/760mmHg
Density: 1.11 g/mL at 20 degree C
Storage conditions: Store at RT.
Solubility H2O: 1 M at 20 degree C, clear, colorless
Form: Powder/Solid
Color:White
PH value: 6 (50g/l, H2O, 20 C)
Water solubility: soluble
Sensitive: Hygroscopic
Ammonium fluoride Application:
1. used as glass etching agents, preservatives, disinfectants, fiber mordant and rare metals extraction.
2. used as glass etching agent, chemical polishing agent on metal surface, disinfectant for brewing, preservative and mordant in fiber. It is also used to extract rare elements and so on.
3. as an analytical reagent, preservative and masking agent
4. wood preservative, engraved glass, complexometric titration of aluminum precipitant, extraction of rare elements, spot analysis of zirconium.
Ammonium fluoride Attention:
[Ingestion]
If victim is conscious and alert, give 2-4 cupfuls of milk or water. Never give anything by mouth to an unconscious person. Get medical aid immediately.
[Inhalation]
Get medical aid immediately. Remove from exposure to fresh air immediately. If not breathing, give artificial respiration. If breathing is difficult, give oxygen.
[Skin]
Get medical aid immediately. Flush skin with plenty of soap and water for at least 15 minutes while removing contaminated clothing and shoes. Wash clothing before reuse.
[Eyes]
Flush eyes with plenty of water for at least 15 minutes, occasionally lifting the upper and lower eyelids. Get medical aid immediately.

Storage: Store in a tightly closed container. Do not store in glass. Store in a cool, dry area away from incompatible substances.
Package: 25kg/Bag
Other related items of our company:
1. Basic Organic Chemicals
2. Inorganic Chemicals
3. Pharmaceutical Intermediates
4. Daily Chemicals
5. Active Pharmaceutical Ingredients