Product Description
Ammonium hydrogen difluoride CAS 1341-49-7
Ammonium hydrogen fluoride is a corrosive chemical which decomposes toxic fluorides, nitrogen oxides and ammonia gas in tidal and water. Soluble in water is weak acid, can dissolve glass, slightly soluble in alcohol, easily dissolved in cold water, water solution is strong acid, at a higher temperature can be sublimated, can corrode glass, the skin is corrosive, toxic. This product is poisonous. The operator must wear protective equipment. If you touch the skin inadvertently, rinse with a large amount of water immediately, then dip the affected area in 70% ice alcohol or cold Magnesium Sulfate solution 30min, and then apply the Magnesium Oxide glycerin ointment. Special attention should be paid to the skin under the nail. If it is not cleaned in time, it will cause severe pain.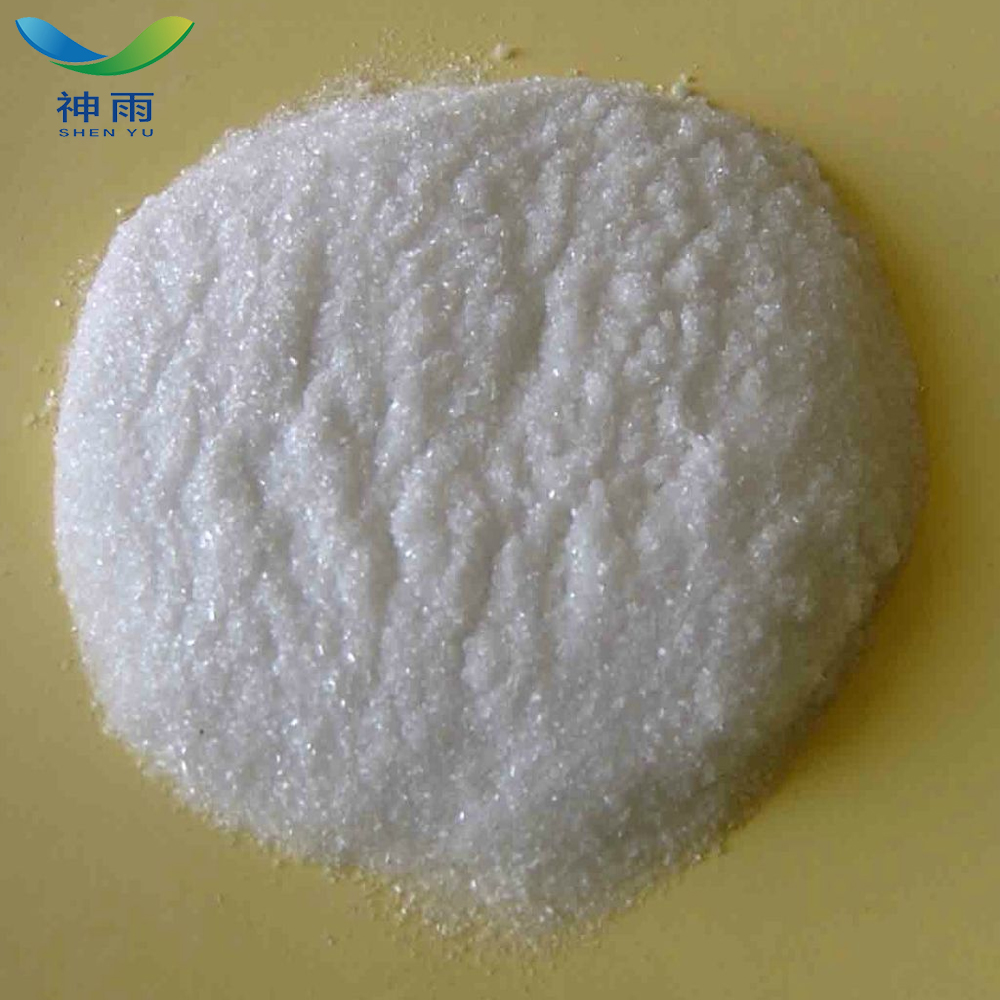 Feature:
High Purity
Low Price
Fast delivey
Good service
Ammonium hydrogen difluoride Product details:
English Name: Ammonium hydrogen difluoride
English synonyms: ETCHING POWDER; AMMONIUM BIFLUORIDE; Ammonium difluoride; AMMONIUM FLUORIDE, ACIDIC; AMMONIUM ACID FLUORIDE;
CAS: 1341-49-7
Molecular formula: F2H5N
Molecular weight: 57.04
EINECS: 215-676-4
Melting point: 125 degree C (lit.)
Boiling point: 230 C
Density: 1,5 g/cm3
Flash point: 238 C
Storage conditions: Store at room temperature.
Solubility: 630g/l
Form: Solid
Color: White
PH value: 2 (5.7g/l, H2O, 20 C)
Water solubility: 630 g/L (20 C)
Sensitive: Hygroscopic
Ammonium hydrogen difluoride Application:
1. used as glass etchant, disinfectant, preservative, solvent for metal beryllium, surface treatment agent for silicon steel sheet, and also for making ceramics and magnesium alloys.
2. can be used as chemical reagents, glass etchant (often with hydrofluoric acid), fermentation industrial disinfectant and preservative, beryllium from beryllium oxide, and surface treatment agent for silicon steel plate. It is also used for cleaning and descaling of ceramic and magnesium alloys, boiler feed water system and steam generating system, as well as acidizing treatment of sand and stone in oil field. It is also used as a catalyst for alkylation and isomerization.
3., it is used for acidizing treatment of oil field and making magnesium and magnesium alloy. It is used as a light, frost and etchant for glass. It is used as a wood protective agent and a brightener for aluminum. It is used as a rust removing agent in the textile industry. It can also be used in electroplating, electronic industry and as an analytical reagent.
4. as an analytical reagent and a bacterial inhibitor
5. analysis reagents. Used for engraving of ceramic and glass surface. Disinfection of utensils. The preparation of hydrogen fluoride in the laboratory. Electroplate.
Ammonium hydrogen difluoride Attention:
[skin contact]
Remove contaminated clothing and rinse with plenty of fresh water.
[eye contact]
Lift eyelids and rinse with flowing or normal saline. Go to a doctor.
[inhalation]
Out of the scene to the fresh air. If breathing is difficult, oxygen is given. Go to a doctor.
[feed]
Drink plenty of warm water and urge vomiting. Go to a doctor.
Storage: Store in a tightly closed container. Do not store in glass. Store in a cool, dry area away from incompatible substances.
Package: 25kg/Bag
Other related items of our company:
1. Basic Organic Chemicals
2. Inorganic Chemicals
3. Pharmaceutical Intermediates
4. Daily Chemicals
5. Active Pharmaceutical Ingredients