Product Description
Hot Sale Polyethylene-polyamines CAS 68131-73-7
Polyethylene-polyamine is a co product of ethylenediamine, two ethylene three amine, three ethylene four amine and four ethylene five amine. It is a yellow or orange red transparent viscous liquid with ammonia flavor. It is very easy to absorb water and carbon dioxide in the air. The salt that is produced with acid will solidify at low temperature. It is strong alkaline. It can be mixed with water, alcohol and ether. It is corrosive. It is characterized by the combination of amido, polyoxyethylene (or polyoxypropene), organosilicon oxygen, and multi arm structures in the molecular chain, which synthesizes their excellent properties, and has good surface activity and temperature resistance. It is mainly used to prepare crude oil demulsifier, sewage treatment agent, pesticide dispersant and daily necessities additive.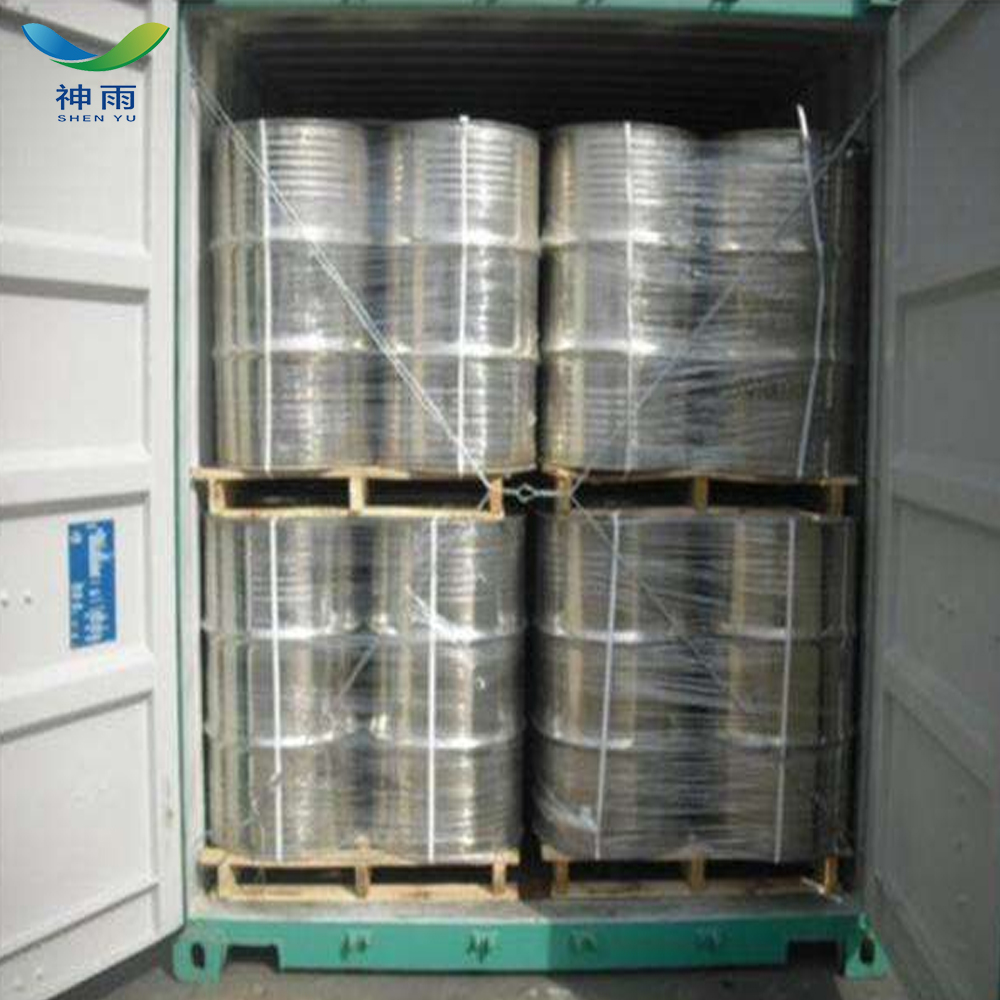 Feature:
High Purity
Low Price
Fast delivey
Good service
Polyethylene-polyamines Product details:
English Name: Polyethylene-polyamines
English synonyms: DIPICRYLAMINE (2,2', 3', 4,4', 6-HEXANITRODIPHENYLAMINE); Amines, polyethylenepoly-; Polyethylenepolayamine; Polyethylene-polyamines; Polyethylenepolyamine Alkylene polyamine.
CAS: 68131-73-7
Molecular formula: C12H5N7O12
Molecular weight: 0
EINECS: 268-626-9

Polyethylene-polyamines Application:
1. used as a curing agent and a cable joint, etc.
2. for anion exchange resin, ion exchange membrane, crude oil demulsifier, lubricating oil additives. It is also used as curing agent for epoxy resin and additive for cyanide free plating.

Polyethylene-polyamines Attention:
[Ingestion]
If victim is conscious and alert, give 2-4 cupfuls of milk or water. Never give anything by mouth to an unconscious person. Get medical aid immediately.
[Inhalation]
Get medical aid immediately. Remove from exposure to fresh air immediately. If not breathing, give artificial respiration. If breathing is difficult, give oxygen.
[Skin]
Get medical aid immediately. Flush skin with plenty of soap and water for at least 15 minutes while removing contaminated clothing and shoes. Wash clothing before reuse.
[Eyes]
Flush eyes with plenty of water for at least 15 minutes, occasionally lifting the upper and lower eyelids. Get medical aid immediately.

Storage: Store in a tightly closed container. Do not store in glass. Store in a cool, dry area away from incompatible substances.
Package: 25kg/Bag
Other related items of our company:
1. Basic Organic Chemicals
2. Inorganic Chemicals
3. Pharmaceutical Intermediates
4. Daily Chemicals
5. Active Pharmaceutical Ingredients