Product Description
Hot selling Calcium stearate with cas 1592-23-0
Calcium stearate is also called calcium octadecate.
White light crystalline powder.
Chemical formula (C17H35COO)2Ca. Molecular weight 607.00.
High melting point of 179 ~ 180 ℃, the thermal decomposition.Insoluble in water, cold ethanol and ether,
soluble in hot benzene, toluene and turpentine, slightly soluble in hot ethanol and ether.
Decompose with strong acid into stearic acid and corresponding calcium salt.
It absorbs water in the air.
Lipid intolerance.
Pyrolysis produces stearone and hydrocarbon.
Non-toxic.
Industrial products are often mixed with the corresponding oleate.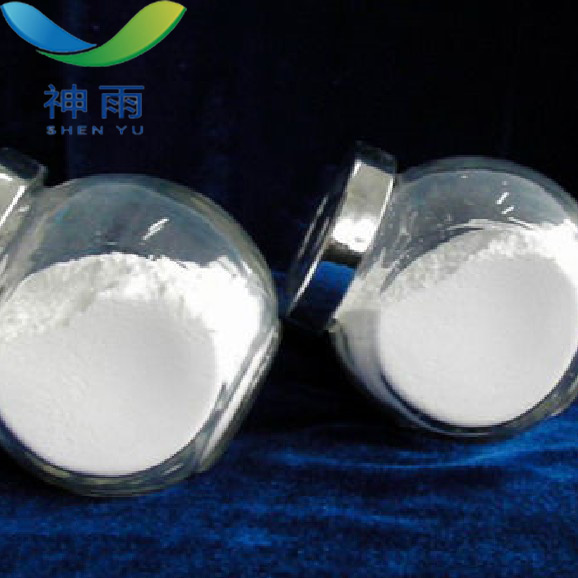 Calcium stearate Product details:
English name: Calcium stearate
English synonyms: STEARIC ACID CALCIUM SALT;OCTADECANOIC ACID CALCIUM SALT;
CALCIUM OCTADECANOATE;CALCIUM
CAS no. : 1592-23-0
Molecular formula: C36H70CaO4
Molecular weight: 607.02
EINECS no. : 216-472-8
Melting point: 147-149 ° C
Density: 1.08 g/cm3
Solubility: Soluble in hot pyridine, slightly Soluble in oil, but insoluble in alcohol and Mr.
Appearance: Powder
Color: white,


Calcium stearate Application:
1.Used as non-toxic stabilizer, lubricant, mold release agent and waterproof agent for PVC plastics.
2.Used as lubricant for coating paper and coating.Used as internal lubricant
and non-toxic stabilizer of polyvinyl chloride, mould release agent in casting industry.

3.Used as stabilizer and lubricant of polyvinyl chloride, can be used as non-toxic food packaging,
medical equipment and other soft film containers.
Production methods of Calcium stearate
1.First of all, the melted stearic acid and sodium hydroxide solution reaction, made of thin soap liquid,
and then calcium chloride reaction, the formation of calcium stearate crude products,
and then washed, shaken water, dry product.
2.It is made of edible grade sodium stearate and calcium chloride solution after interaction and filtration.
storage condition :The warehouse is ventilated and dried at low temperature.
Other related items of our company:
1. Basic Organic Chemicals
3. Pharmaceutical Intermediates
5. Active Pharmaceutical Ingredients