Product Description
Hot selling Sodium bicarbonate with cas 144-55-8
Product description:
Sodium bicarbonate, also known as acid sodium carbonate, sodium bicarbonate, bicarbonate,
is an acid salt formed after neutralization of strong base and weak acid.
In addition, there is the role of alkali solution.Suitable for excessive gastric acid,
indigestion and alkalization of urine; Intravenous administration for acidosis;
External ear drops to soften cerumen; 2% solution sita is used for fungal vaginitis.
Veterinary medicine is mainly used in the clinical treatment of gastrointestinal catarrhal inflammation,
sepsis and severe diarrhea, large area burns and neutralization of gastric acid and alkaline urine.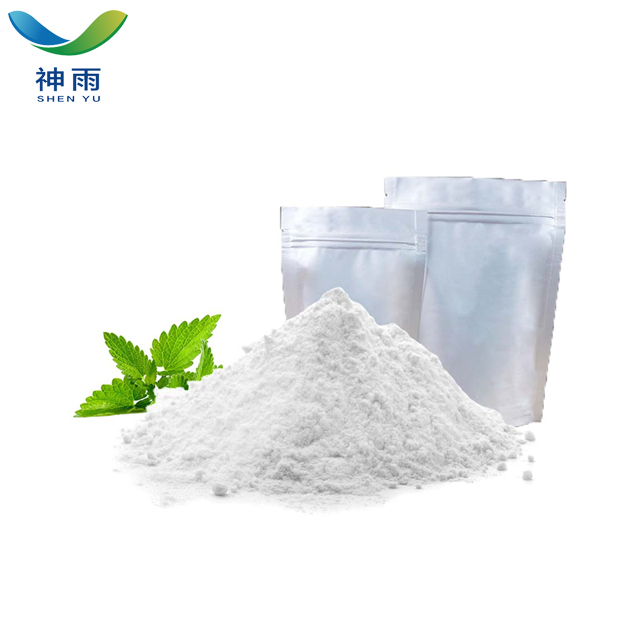 Feature:
High Purity
Low Price
Fast delivey
Good service
Sodium bicarbonate Product details:
English name: Sodium bicarbonate
English synonym: neut;Seldevichy;Soda (van);Sodamint;
CAS no. : 144-55-8
Molecular formula: CHNaO3
Molecular weight: 84.01
EINECS no. : 205-633-8
Melting point: > 300 ° C (lit.)
Boiling point: 851 ° C
Density: 2.16 g/mL at 25 ° C (lit.)
Refractive index: 1.500
Storage conditions: 2-8 ° C
Solubility: H2O: 1 M at 20 ° C, the clear and colorless
Form: solution (7.5%)
Color: White,
PH: 8.3 (0.1molfreshly prepared)
Acidity coefficient (pKa) : (1) 6.37,( 56882339,2) 10.25 (carbonic (at 25 ℃)
Water solubility: 9 g/100 mL ( ℃)
Sodium bicarbonate Application:
1,As acidity regulator and chemical leavening agent,
it can be used for all kinds of food with leavening agent in China.
2,Carbine balance for injection.
Used in food, medicine, film, tanning, mineral processing, metallurgy, fiber,
rubber and other industries, but also available detergent, fire extinguishing agent.

3,Commonly used as analytical reagent, chromatography analysis reagent.
The leptospira medium was prepared.Inorganic synthesis.
Pharmaceutical.Used as leavening agent for food work,
carbon dioxide generator in soft drinks and cold drinks, and preservative of butter.
production method of odium bicarbonate:
1.Gas liquid carbonization.
2.Waste alkali absorption.
3.Sodium carbonate reacts with carbon dioxide.
Storage condition:Warehouse low temperature, ventilation, dry.

Package: 25KG/Drum
Other related items of our company:
1. Basic Organic Chemicals
2. Inorganic Chemicals
3. Pharmaceutical Intermediates
4. Daily Chemicals
5. Active Pharmaceutical Ingredients