Product Description
CAS No. 144-55-8 Sodium bicarbonate with Free Sample
Product Overview
Sodium bicarbonate, NaHCO3, it is commonly known as baking soda. White fine crystals, lower solubility in water than sodium carbonate. It is also an industrial chemicals. Above 50°C, solids gradually decompose and form sodium carbonate, carbon dioxide and water, and it will be completely decomposed at 270°C. Sodium bicarbonate is an acid salt formed after the neutralization of a strong base and a weak acid, and it is weakly alkaline when dissolved in water. This feature makes it a bulking agent in food production. Sodium bicarbonate will remain sodium carbonate after reaction, too much use will make the finished product alkaline. Soda ash is one of the most important chemical raw materials. It is widely used in industries such as chemical industry, glass, metallurgy, paper making, printing and dyeing, synthetic detergents, petrochemicals, food, medicine and health. Widely used and plays an important role in the national economy. The production methods of baking soda mainly include synthesis (high-temperature alkali production), double decomposition method, and natural alkali method.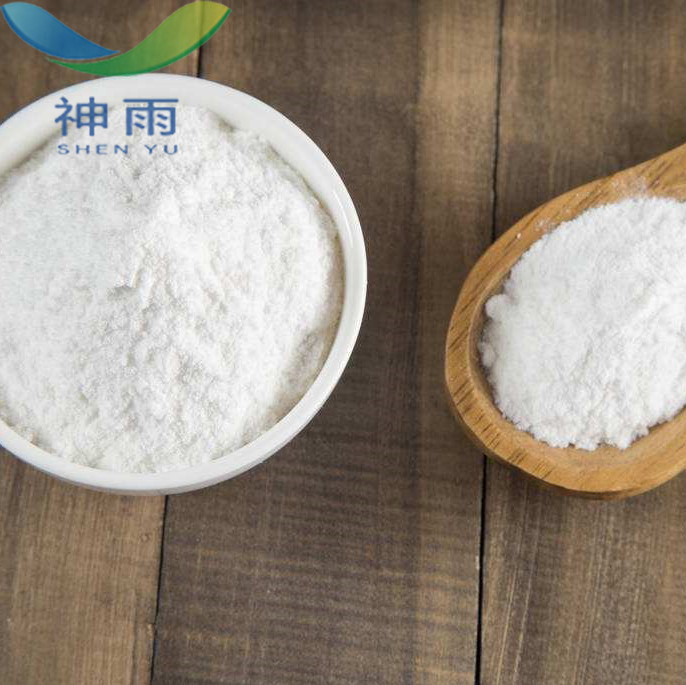 Classification
Light soda ash (Industrial soda ash, food soda ash), soda ash dense.
Grade: Industrial Grade, Food Grade, Feed Grade, Medical Grade.
Standard for Industrial Grade Soda ash: GB210-1992
Standard for Food Grade Soda Ash: GB1886-1992
Function
1. Sodium bicarbonate can be directly used as a raw material for the pharmaceutical industry for the treatment of hyperacidity.
2. It can also be used for film production, tanning, mineral processing, smelting, metal heat treatment, as well as for the fiber, rubber industry.
3. As a detergent for wool, as well as for agricultural soaking and so on.
4. One of the most widely used loosening agents in the food industry for the production of biscuits, pastries, bread, bread, etc., it is the carbon dioxide generator in soft drinks.
5. It can be combined with alum to alkaline baking powder, it can also be mixed with soda to civil stone alkali.
6. It can also be used as butter preservatives.
7. For fire-fighting equipment, it can used to produce acid-base fire extinguishers and foam fire extinguishers.
8. In rubber industry, by using its pore-forming agent with Alum and H to produce uniform pores, it can be used in rubber and sponge production.
9. In metallurgical industry, it is used as a fluxing agent for casting steel ingots.
10. In machinery industry, it is used as molding aid for cast steel (sanding) sand type.
11. In printing and dyeing industry, it is used as dyeing printing fixing agent, acid-base buffer, fabric finishing finishing agent. The addition of baking soda to the dyeing prevents the tube from being colored.
12. In pharmaceutical industry, it is used as raw materials for antacids.
13. It can be used for food blanching, to remove astringency. Because it can increase the pH value, it can increase the water-holding capacity of proteins, promote the softening of cells in food tissues, and promote the dissolution of astringent components.
Package
25 or 1000KG/Bag, or according to your requirement.
Other related items of our company:
1. Basic Organic Chemicals
2. Inorganic Chemicals
3. Pharmaceutical Intermediates
4. Daily Chemicals
5. Active Pharmaceutical Ingredients