Product Description
Industrial and Food Grade Potassium carbonate
Product Overview
Potassium carbonate, white crystalline powder. The density is 2.428g/cm3. The temperature of 891 ° C, the boiling point of decomposition, the relative molecular weight of 138.21. Soluble in water, the aqueous solution is alkaline, insoluble in ethanol, acetone and ether. Strong moisture absorption, exposure to air can absorb carbon dioxide and moisture, converted to potassium bicarbonate, should be sealed packaging. Hydrates have a water, a dihydrate, and a trihydrate. The potassium carbonate aqueous solution is alkaline. Insoluble in ethanol and ether. Potassium carbonate has anhydrous or crystalline products containing 1.5 molecules. Anhydrous is a white granular powder, crystalline product is white translucent small crystals or particles, odorless, strong alkali, relative density 2.428 (19°C), melting point 891°C, solubility in water is 114.5g/l00mL (25°C ), easy to absorb moisture in wet air deliquescence. Dissolved in 1 mL of water (25°C) and about 0.7 mL of boiling water. After cooling the saturated aqueous solution, a glassy monoclinic crystal hydrate precipitated. The relative density was 2.043. Crystal water was lost at 100°C. The pH of the 10% aqueous solution was about 11.6. In ethanol and ether.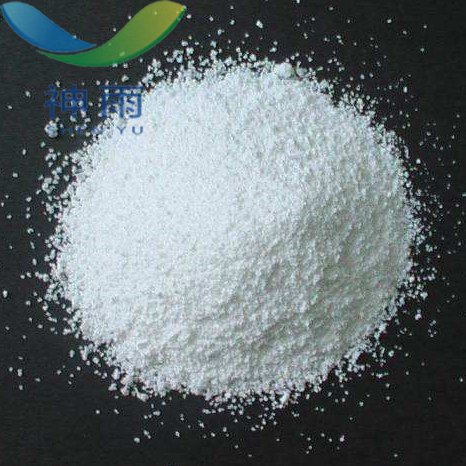 Physical Properties
CAS Number: 584-08-7
Molecular formula: CK2O3
Molecular Weight: 138.21
EINECS number: 209-529-3
Melting point 891 °C (lit.)
Density 2.43 g/mL at 25 °C
Storage Conditions Store at RT.
Solubility H2O: 1 M at 20 °C, clear, colorless
Morphology
Color Yellow
PH value 11.5-12.5 (50g/l, H2O, 20°C)
Water solubility 1120 g/L (20 oC)
Sensitivity Hygroscopic
Application
Appropriate use can be made according to production needs in pasta products. Usually in the production of noodles, ravioli when the amount of added, can give the product with a unique flavor, color and toughness (usually used in conjunction with sodium carbonate).
Potassium carbonate can be used for glass, printing and dyeing, soap, enamel, preparation of potassium salts, synthetic ammonia decarbonylation, but also for the color television industry, mainly used as a leavening agent in food.
It is mainly used for analyzing reagents. Such as high purity analysis, emission spectrum analysis. It can also be used as a flux for silicates and insoluble sulfates, water absorbents for organic liquids, electroplating, fertilizers, and photographic industries.
For glass, printing and dyeing, soap, enamel, preparation of potassium salts, synthetic ammonia decarbonylation, color TV industry, as a bulking agent in food; as a gas adsorbent, dry powder fire extinguishing agent, rubber antioxidant, etc.; for the exposed photosensitive Material processing.
Potassium carbonate structure
Potassium carbonate structure
It is used in the manufacture of glass bulbs for the electronics industry, decarbonization of chemical fertilizers, manufacture of potassium salts, as analytical reagents, fluxes, and for the preparation of various potassium salts; for analytical reagents, benchmark reagents, and molten silicates. Insoluble sulfate flux.
Drying agent for chemical experiments. It has a medium water absorption capacity and can form potassium carbonate (K2CO3·2H2O) with two crystal waters, but it is slower to react with water. It is suitable for drying neutral organic compounds such as alcohols and esters, as well as general alkaline organic substances such as amines and alkaloids. However, it cannot be used as a drying agent for acids, phenols, or other acidic substances.
Alkaline agent and dough improver, and can inhibit the acidity of noodles, can be used for pasta products, and used in proper amount according to production needs. For the production of optical glass, can increase the glass transparency, strength and refractive index.
Other related items of our company:
1. Basic Organic Chemicals
2. Inorganic Chemicals
3. Pharmaceutical Intermediates
4. Daily Chemicals
5. Active Pharmaceutical Ingredients