Product Description
Industrial Grade Sodium hypophosphite with CAS No. 7681-53-0
Prooduct Overview
Sodium hypophosphite is a colorless powder or crystal, colorless and odorless, taste salty, strong deliquescence, soluble in water, glycerin, alcohol, insoluble in ether, aqueous solution pH 6-8. Sodium hypophosphite is mainly used as a reducing agent for electroless plating, for large equipment and small objects that cannot be electroplated, or requires a complex shape with high precision and roughness, or a deep hole inner wall, or requires a higher surface hardness and resistance grinding, or the surface metallization of non-metallic materials such as plastic ceramics, glass quartz, etc., it can obtain dense and uniform nickel-phosphorus coatings that are superior to electroplating, and it is widely used in electronic aviation, machinery, petroleum and other industries.
Sodium hypophosphite can also be used as an interfacial activator for synthetic resins, molecular weight regulators, heat stabilizers, and food additives.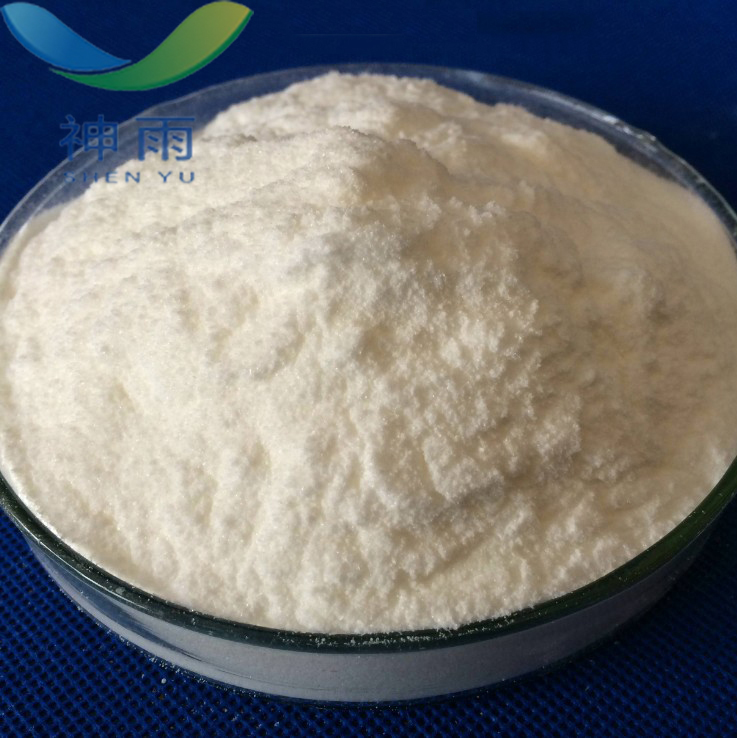 Physical Properties
CAS No. : 7681-53-0
MF: NaO2P
MW: 85.96
EINECS No. : 231-669-9
Storage
Sodium hypophosphite should be stored in a cool, dry place. Pay attention to the protection of the sun from moisture and packaging damage. Air transport: Sodium hypophosphite can be handled under normal cargo conditions.
Store in a cool, ventilated, dry, clean warehouse.
Seal the package, take care to prevent moisture, and avoid contact with chlorate and other oxidants.
Keep away from heat and fire.
Must not be stored or transported together with toxic substances and contaminated items.
Avoid rain and sun exposure during transportation.
Be careful when loading and unloading to prevent damage to the package.
In the event of fire, water, sand and various fire extinguishers can be used.
Package
25 kg/bag, the product is packaged in a double-layer inner bag, and the outer bag is a plastic woven bag or a paper-plastic composite bag. Or according to customer's requirement.
Application
Preservation and antibacterial effects, preservation of fruits, vegetables, cut flowers, preservation of meat, poultry, and fish, it can also be used as food additives.
Preparation of various industrial antiseptics and oilfield scale inhibitors, food industry boiler water additives, recovery of various metals from various electroless plating wastewaters and removal of chlorides and cyanates.
Catalysts, stabilizers, preparation of polyamide polymers, accelerate chemical reactions, and it can be used as a stabilizing agent for chemical reactions, mechanical pulp bleaching, peroxide stabilizers.
Also used as antioxidants, anti-decolorants, dispersants, textile finishing and pharmaceutical industries.
Other related items of our company:
1. Basic Organic Chemicals
2. Inorganic Chemicals
3. Pharmaceutical Intermediates
4. Daily Chemicals
5. Active Pharmaceutical Ingredients