Product Description
Medicinal Grade Sodium Chloride Powder
Product description:
Sodium chloride, chemical formula NaCl, colorless cubic crystal or fine crystalline powder, salty. The appearance is white crystal, and its source is mainly seawater, which is the main component of salt. Soluble in water, glycerin, slightly soluble in ethanol (alcohol), liquid ammonia, insoluble in concentrated hydrochloric acid. An impure sodium chloride has a deliquescence in the air. [1] has good stability, its aqueous solution is neutral. In general, the method of electrolysis saturated Sodium Chloride Solution is used to produce hydrogen, chlorine and caustic soda (sodium hydroxide) and other chemical products (commonly called chlor alkali industry). It can also be used in ore smelting (electrolyzed molten sodium chloride crystal to produce active metal sodium). It is used to configure physiological saline and can be used in condiments.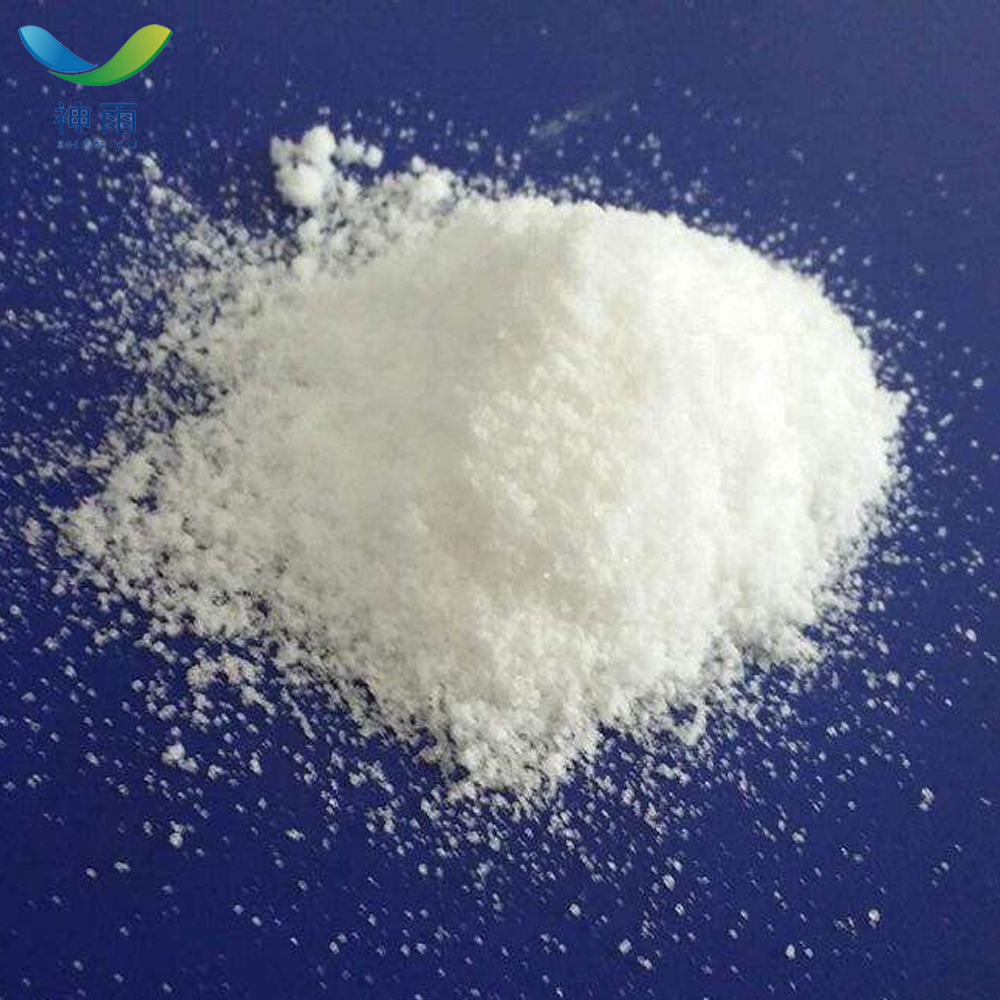 Feature:
High Purity
Low Price
Fast delivey
Good service
Product details:
English Name: Sodium chloride
English synonyms: Sodium chloride puriss. P.A., ACS reagent, reag. ISO, reag. Ph. Eur., >=99.5%. Basis; Sodium chloride ReagentPlus (R), >=99%; Sodium chloride Redi-Dri (TM), anhydrous, free-flowing.
CAS: 7647-14-5
Molecular formula: ClNa
Molecular weight: 58.44
EINECS: 231-598-3
Melting point: 801 degree C (lit.)
Boiling point : 100 C750 mm Hg
Density: 1.199 g/mL at 20 degree C
Vapor pressure: 1 mm Hg (865 degree C)
Refractive index: n20/D 1.378
Flash point: 1413 C
Storage condition: 2-8 degree C
Solubility H2O: soluble
Form: tablets
Color: White
PH value: 5.5-6.5 (1 tablet in 100 mL purified water)
Water solubility:360 g/L (20 C)
Sodium chloride Application:
1. flavoring agents, nutrients, preservatives, spices, dough conditioners.
2. isotonic regulator, salting out agent and tablet, diluent of capsule, etc.
3. for food, medicine and other industries
4. used as electrolyte and acid-base balance regulator, salting out agent and tablet, diluent of capsule, etc.
5. is an important raw material for soda ash, caustic soda and food condiment, for soap, leather industry, etc.
6. used to produce caustic soda, soda ash and other industrial products.
7. used as analytical reagent, and also used in the preparation of biological medium.
8. for the manufacture of soda and caustic soda and other chemical raw materials, used for ore smelting, food industry and fisheries for salt, also can be used as raw materials and refined salt seasoning
Sodium chloride Attention:
[Ingestion]
If victim is conscious and alert, give 2-4 cupfuls of milk or water. Get medical aid. Wash mouth out with water.
[Inhalation]
Remove from exposure to fresh air immediately. If not breathing, give artificial respiration. If breathing is difficult, give oxygen. Get medical aid if cough or other symptoms appear.
[Skin]
Flush skin with plenty of soap and water for at least 15 minutes while removing contaminated clothing and shoes. Get medical aid if irritation develops or persists. Wash clothing before reuse.
[Eyes]
Flush eyes with plenty of water for at least 15 minutes, occasionally lifting the upper and lower eyelids. Get medical aid.
Storage:
Store in a cool, dry, well-ventilated area away from incompatible substances.
Package:25kg/Bag
Other related items of our company:
1. Basic Organic Chemicals
2. Inorganic Chemicals
3. Pharmaceutical Intermediates
4. Daily Chemicals
5. Active Pharmaceutical Ingredients