Product Description
Molybdenum(V) Chloride With Cas 10241-05-1
Molybdenum pentachloride, molecular formula: MoCl5, dark green or grayish-black needle-shaped crystalline, dampable, soluble in dry ether, ethanol and other water-free organic solvents. It can be used as a component of chlorinated catalyst and refractory resin for the preparation of organic metal compounds, such as hexadecyl molybdenum.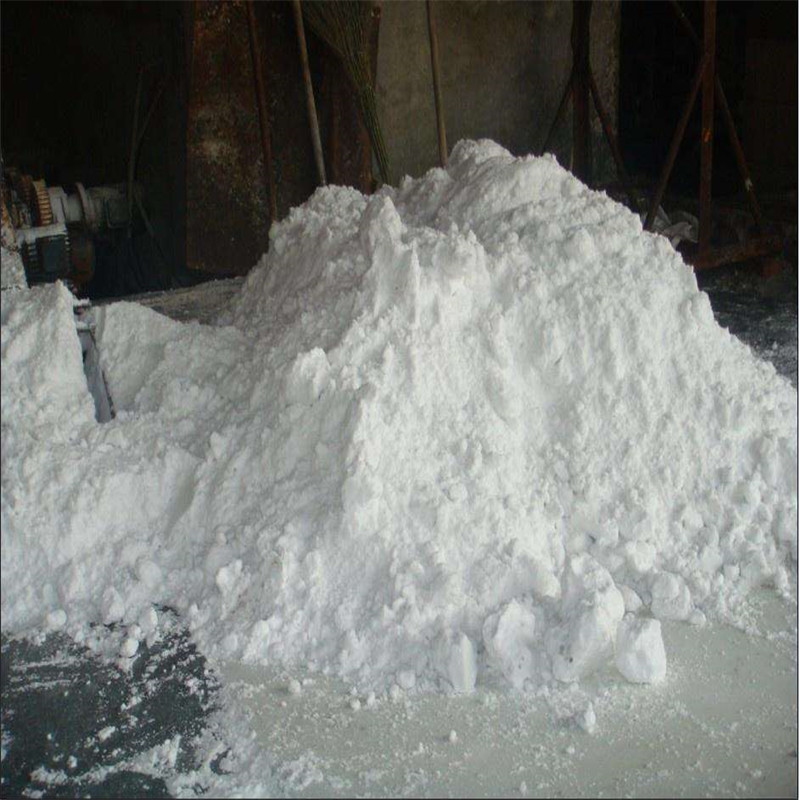 CAS:10241-05-1
MF:Cl5Mo
MW:273.2
EINECS:233-575-3
Synonyms:MOLYBDENUM(V) CHLORIDE;MOLYBDENUM CHLORIDE;MOLYBDENUM PENTACHLORIDE;MOLYBDENUM(+5)CHLORIDE;MoCl5;Molybdenum chloride (MoCl5);molybdenumchloride(mocl5) ;MOLYBDENUM(V) CHLORIDE, ANHYDROUS, POWD&
Properties
Melting point:194 °C(lit.)
Boiling point:268 °C(lit.)
Density 2.928 g/mL at 25 °C(lit.)
vapor pressure 1.75 mm Hg ( 25 °C)
solubility Soluble in dry ether, dry alcohol, organic solvents and chlorinated solvents.
form powder
color White to gray
Sensitive Moisture Sensitive
Stability:Stable, but moisture and air-sensitive. Contact with water liberates toxic gas. Incompatible with water, strong oxidizing agents.
Protection editor
Respiratory protection: you must wear a self-suction filter respirator when you may contact its dust. Wear self-contained breathing apparatus when necessary.
Eye protection: wear safety goggles.
Protective clothing: wear rubber cloth antivirus clothing.
Hand protection: wear rubber gloves.
Others: smoking, eating and drinking are prohibited at work. After work, shower and dress.
Emergency management editor
Skin contact: remove contaminated clothing and rinse thoroughly with soapy water and water.
Eye contact: lift the eyelid and rinse with running water or saline solution. Go to a doctor.
Inhalation: quickly disengage from the scene to the fresh air. Keep the airways open. If you have difficulty breathing, give oxygen. If breathing is stopped, artificial respiration is carried out immediately. Go to a doctor.
Food intake: drink enough warm water, vomit and seek medical advice.
Fire extinguishing method: fire personnel must wear the whole body acid-proof alkali fire fighting suit. Extinguishing agent: carbon dioxide, sand
Other related items of our company:
1. Basic Organic Chemicals
2. Inorganic Chemicals
3. Pharmaceutical Intermediates
4. Daily Chemicals
5. Active Pharmaceutical Ingredients