Triphenylphosphine with CAS 603-35-0
Triphenyl phosphorus, molecular formula (C6H5)3P, white solid, is a triphenyl substitute for hydrogen phosphide. The main manifestations are reductiveness and nucleophilicity. It is widely used in organic synthesis.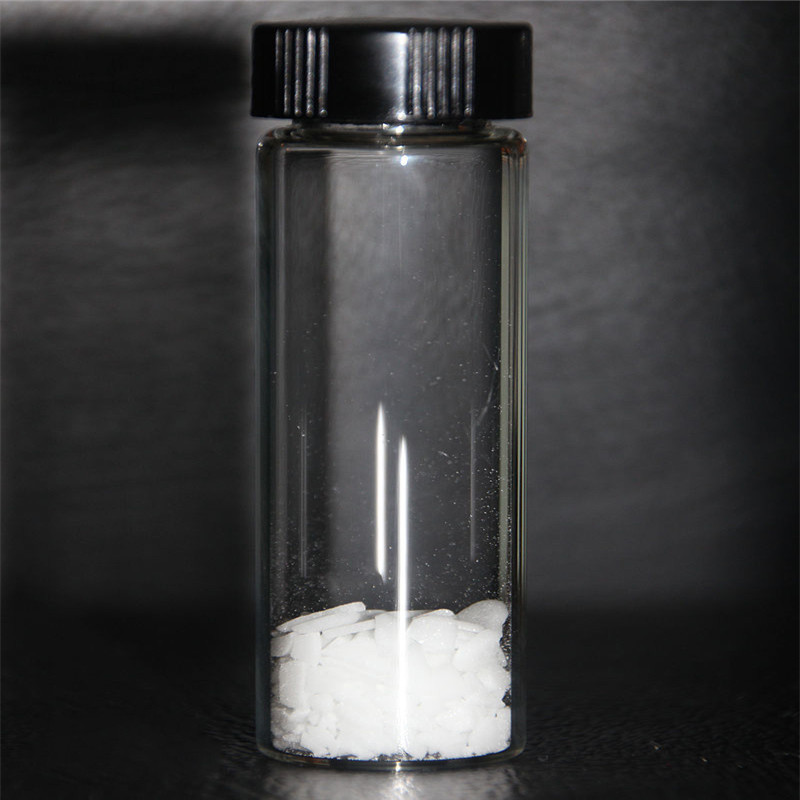 CAS:603-35-0
MF:C18H15P
MW:262.29
EINECS:210-036-0
Synonyms:phosphine,triphenyl ;Phosphine,triphenyl- ;Phosphoris triphenyl;Trifenylfosfin;Triphenylphosphane;triphenyl-phosphane ;Triphenylphosphide;triphenyl-phosphin
Properties
Melting point:79-81 °C(lit.)
Boiling point:377 °C(lit.)
Density 1.132
vapor density 9 (vs air)
vapor pressure 5 mm Hg ( 20 °C)
Flash point:181 °C
storage temp. Store at RT.
solubility water: soluble0.00017 g/L at 22°C
form Crystals, Crystalline Powder or Flakes
color White
Water Solubility Insoluble
Leakage emergency treatment
Isolate the leaking area, restrict access, and cut off the source of fire. Emergency workers wear self-contained breathing apparatus and chemical protective clothing. Do not contact the leak directly. Small amount of leakage: avoid dust, carefully sweep up, put in a bag to transfer to a safe place. Mass leakage: collection, recovery or transportation to waste disposal sites.
Protective measures
Respiratory protection: wear respirators in high concentrations. It is recommended to wear self-contained breathing apparatus in case of emergency rescue.
Eye protection: wear chemical safety goggles.
Protective clothing: wear appropriate protective clothing.
Hand protection: wear chemical protective gloves.
Others: smoking, eating and drinking are prohibited at work. After work, shower and dress. Work clothes should not be taken to the non-working place, and the clothes contaminated with toxic substances should be stored separately.
First aid measures
Skin contact: remove contaminated clothing and rinse with running water.
Eye contact: immediately lift the eyelid and rinse with clean water.
Inhalation: disengage from the scene to the fresh air. Artificial respiration if necessary. Go to a doctor.
Ingestion: the person who accidentally takes a drink is given a large amount of warm water, vomiting, and seeking medical treatment.
Extinguishing method: extinguishing with mist water, foam, carbon dioxide, sand soil.