o-Phenylenediamine with CAS 95-54-5
1,2-diaminobenzene (1,2-diaminobenzene), also known as o-phenyldiamine, is a colorless monoclinic crystal at room temperature and darkens in air and sunlight. Slightly soluble in cold water, soluble in hot water, soluble in ethanol, ether and chloroform. React with inorganic acids to form water-soluble salts. It is an intermediate of dyes, pesticides, auxiliaries and photosensitive materials. It itself is the dye fur yellow brown M. It is used for producing polyamide, polyurethane, polymyrine and tobuzin, reducing dahong GG, eventing agent, anti-aging agent MB, and also for preparing surfactant and contrast agent.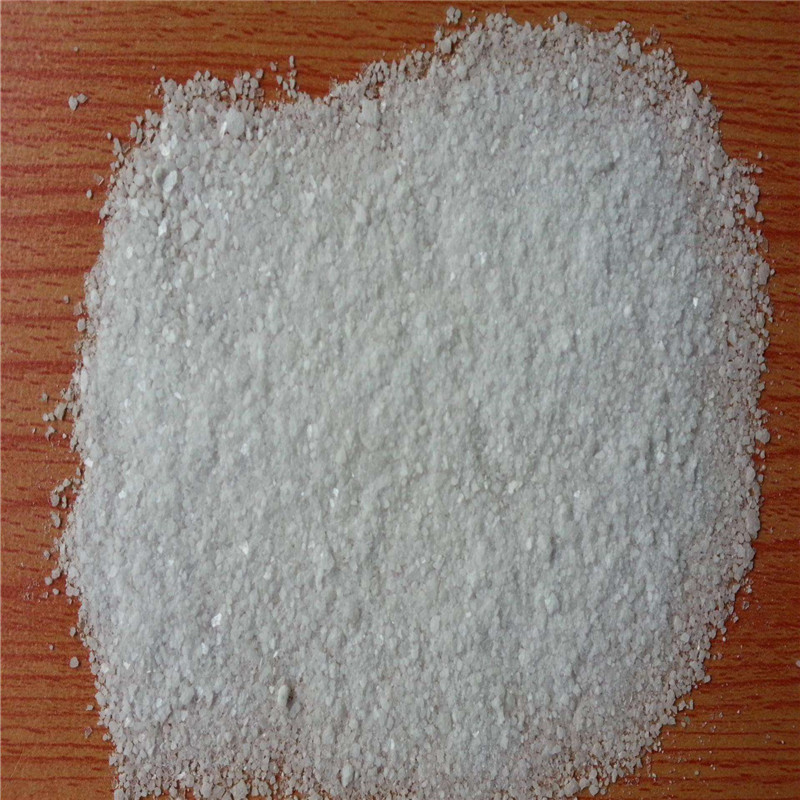 CAS:95-54-5
MF:C6H8N2
MW:108.14
EINECS:202-430-6
Synonyms:1,2-Diaminobenzene, 1,2-Phenylenediamine, o-Phenylenediamine, OPD;1,2-Diaminobenzene, 1,2-Phenylenediamine, OPD;1,2-Diaminobenzene, o-Phenylenediamine, OPD;1,2-Fenylendiamin;benzene,1,2-diamino- ;benzene-1,2-diamine ;diamino-1,2benzene ;EK 1700
Properties
Melting point:99-102 °C
Boiling point:256-258 °C(lit.)
Density 1,27 g/cm3
vapor density 3.7 (vs air)
vapor pressure 0.01 mm Hg ( 25 °C)
Flash point:110°C
storage temp. 2-8°C
solubility H2O: 1 tablet/10 mL, clear, colorless
form tablet
Colour Index 76010
Pka 4.46(at 25℃)
color white to off-white
PH Range Green Q uorescence (3.1) to nonQ uorescence (4.4)
PH 7-8 (50g/l, H2O, 20℃)
explosive limit 1.5%(V)
Water Solubility <0.1 g/100 mL at 20 ºC
Sensitive Air & Light Sensitive
Merck 14,7284
BRN 606074
Stability:Stable. Incompatible with strong oxidizing agents.
Major Application bottom antireflective coatings, semiconductor devices, hair dyes, detecting antibody, substrate for horseantibody, glucose, streptomycin, penicillin, sulfonamide, neuroglobin, substrate for horseradish peroxidase
Use
Phenylenediamine is used as fluorescence indicator and chromatographic analytical reagent. Used for the identification of copper, gold, iron, magnesium, vanadium, ammonia, hydrogen sulfide, sulfur dioxide, chromium oxide, etc. for the manufacture of azo dyes, fur dyeing, photographic materials, rubber, printing and dyeing industries.
(1) o-phenylendiamine is mainly used in the manufacture of pesticides fungicides, carbendazim, benomyl, mildothane, probenazole), reducing dye (reducing yellow 6 gd, brilliant orange GR), cationic dye (cationic brilliant yellow 10 GFF), polymer stabilizer (2 - mercapto benzene and imidazole), heterocyclic compounds (benzene and imidazole and quetiapine oh), photographic materials, surface active agent, antifreeze, copper rust preventer, etc. It is one of the formula components of hair dye and one of the organic reagents commonly used in the identification of 1, 2-diketone, carboxylic acid and aldehydes in analytical chemistry.
M-phenylene diamine (2) is mainly used in the manufacture of dyes, such as direct fast black RN, and used as fur dyes, azo and  oxazine dye intermediates, the determination of nitrite, also used for ion exchange resin, block copolymer and photography; Used as textile dyeing agent, laboratory reagent, vulcanizing agent, corrosion inhibitor. Also used as curing agent of epoxy resin and coagulant of cement.
Para-phenylene diamine (3) is mainly used in the manufacture of dyes, can be used for the synthesis of azo dyes of the disperse dyes, acid dyes, direct dyes, sulphur dyes, fur dyes (fur black D), can also be used for fur dyeing, used as a cosmetic dye D ur silk, also used for the preparation of rubber stabilizer (" age resister DNP ", "age resister DOP", "age resister DBP") and the production of such as developer.
Other related items of our company:
1. Basic Organic Chemicals
2. Inorganic Chemicals
3. Pharmaceutical Intermediates
4. Daily Chemicals
5. Active Pharmaceutical Ingredients