Product Description
High Purity Organic Intermediate 2-Ethylpyridine cas 100-71-0
2-ethylpyridine, molecular formula C7H9N. The steam and air can form explosive mixture, which can cause combustion and explosion when exposed to open fire and high heat. Strong reaction with oxidants. Toxic gases are released by high heat decomposition. In case of high heat, the pressure inside the container increases, and there is a risk of cracking and explosion. Used as intermediates in organic synthesis. Health hazards: toxic. It can stimulate eyes, skin and mucous membranes. Contact can cause headache, nausea and vomitingEnvironmental hazards: harm to the environment.Explosion risk: This product is flammable and irritating.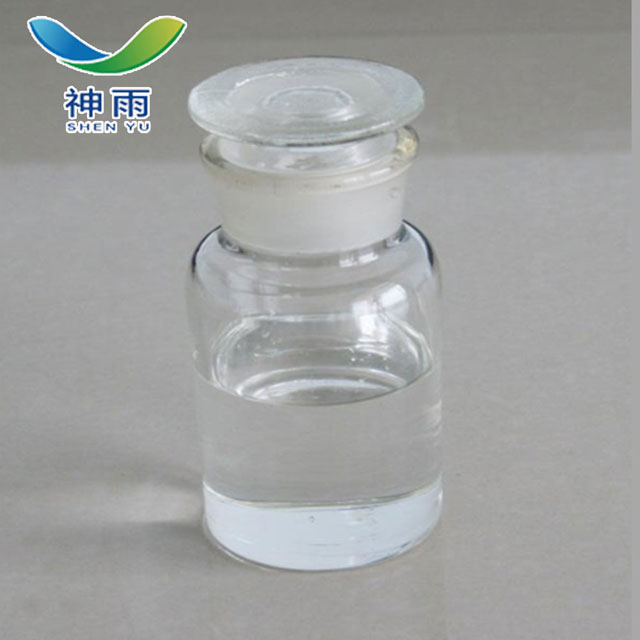 Feature:
High Purity
Low Price
Fast delivey
Good service
2-Ethylpyridine Product details:
English Name: 2-Ethylpyridine
English synonyms: 2-ethvlpvridine; 2-ethyl-pyridin; ALPHA-ETHYLPYRIDINE; 2-ETHYLPYRIDINE; 2-ETHYLPYRIDINE 98+%; 2-Ethylpyridine, ~99%; Pyridine, 2-ethyl-; 2-ETHYL PYRIDINE; 2-ETHYLPYRIDINE
CAS: 100-71-0
Molecular formula: C7H9N
Molecular weight: 107.15
EINECS: 202-881-9
Melting point -63 degree C
Boiling point 149 degree C (lit.)
Density 0.937 g/mL at 25 degree C (lit.)
Refractive index n20/D 1.496 (lit.)
Flash point 85 degree F
Storage condition Flammables area
Solubility 42g/l
Acidity factor (pKa) 5.89 (at 25 C)
Water solubility CA 45 g/L (20 C)

2-Ethylpyridine Application:
Used as intermediates in organic synthesis.
2-Ethylpyridine Attention:
[Ingestion]
If victim is conscious and alert, give 2-4 cupfuls of milk or water. Never give anything by mouth to an unconscious person. Get medical aid immediately.
[Inhalation]
Get medical aid immediately. Remove from exposure to fresh air immediately. If not breathing, give artificial respiration. If breathing is difficult, give oxygen.
[Skin]
Get medical aid immediately. Flush skin with plenty of soap and water for at least 15 minutes while removing contaminated clothing and shoes. Wash clothing before reuse.
[Eyes]
Flush eyes with plenty of water for at least 15 minutes, occasionally lifting the upper and lower eyelids. Get medical aid immediately.

Storage: Store in a tightly closed container. Do not store in glass. Store in a cool, dry area away from incompatible substances.
Package: 200L/Drum
Other related items of our company:
1. Basic Organic Chemicals
2. Inorganic Chemicals
3. Pharmaceutical Intermediates
4. Daily Chemicals
5. Active Pharmaceutical Ingredients