Product Description
Organic Intermediate First Class O-Toluidine CAS 95-53-4
O-Toluidine is also named 2- toluidine (2-Toluidine), 2- methyl aniline (2-Methylaniline), and ortho - aminuene (o-Aminotoluene). At ambient temperature, it is a oily or yellowish oily liquid that turns red and brown in air and sunlight. Slightly soluble in water, soluble in ethanol and ether, dilute acid. Flammable, adjacent toluidine can be exposed to open fire and high temperature, and toxic gases such as toxic smoke and ammonia can be released. Its steam and air can form an explosive mixture. The toxicity of O - toluidine is similar to that of aniline. It has a stimulating effect on the skin, eyes and mucous membrane. Contact with eyes and skin can cause eye burns and dermatitis. Ingestion, inhalation of steam or absorption through the skin can cause poisoning. It can produce methemoglobin, which can cause nerve disorders, such as headache, cyanosis, weakness, dizziness and sleepiness. It can directly stimulate the bladder, cause serious cystitis, bladder bleeding and hematuria, and adjacent toluidine is known carcinogen. Mainly used as dyes, pesticides, pharmaceuticals and organic synthesis intermediates. The molecular formula is C7H9N.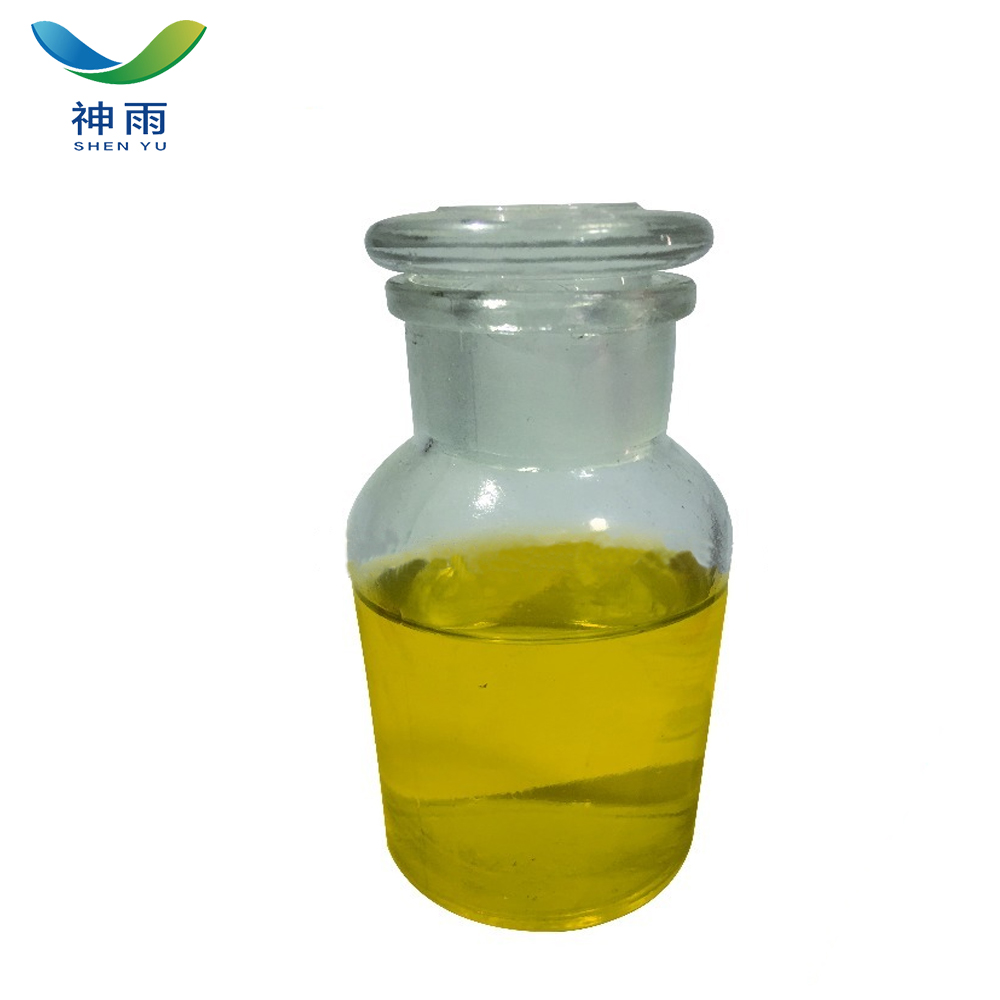 Feature:
High Purity
Low Price
Fast delivey
Good service
o-Toluidine Product details:
English Name: o-Toluidine
English synonyms: 2-Methyl-1-aminobenzene; 2-methyl-anilin; 2-methylbenzamine; 2-methyl-benzenamin; 2-Methylbenzenamine; 2-methyl-Benzenamine; 2-methylphenylamine; Aniline, 2-methyl-
CAS: 95-53-4
Molecular formula: C7H9N
Molecular weight: 107.15
EINECS: 202-429-0
Melting point -23 C
Boiling point 199-200 C (lit.)
Density 1.008 g/mL at 25 degree C (lit.)
Vapor density 3.7 (vs air)
Vapor pressure 0.26 mm Hg (25 degree C)
Refractive index n20/D 1.572 (lit.)
Flash point 185 F
Storage condition 2-8 degree C
Solubility 1.5 g/100 mL (25 degree C)
Color index 37077
Form liquid

o-Toluidine Application:
1. used as dyes, pesticides, pharmaceuticals and intermediates for organic synthesis.
2. used as analytical reagent and dye intermediate, and also for organic synthesis.
3. O - toluidine is the intermediate of Tricyclazole, metalaxyl, furitalin, insecticide and acaricide Chlordimeform, borer bollworm, herbicide isoparamine, dechloramine, acetochlor, etc., and also the main intermediate of dyestuffs. It can make jujube red base GBC, red base G, red RL, As-D, acid red 3B, basic fuchsin and so on And it can make reactive dyes.

o-Toluidine Attention:
[Ingestion]
If victim is conscious and alert, give 2-4 cupfuls of milk or water. Never give anything by mouth to an unconscious person. Get medical aid immediately.
[Inhalation]
Get medical aid immediately. Remove from exposure to fresh air immediately. If not breathing, give artificial respiration. If breathing is difficult, give oxygen.
[Skin]
Get medical aid immediately. Flush skin with plenty of soap and water for at least 15 minutes while removing contaminated clothing and shoes. Wash clothing before reuse.
[Eyes]
Flush eyes with plenty of water for at least 15 minutes, occasionally lifting the upper and lower eyelids. Get medical aid immediately.

Storage: Store in a tightly closed container. Do not store in glass. Store in a cool, dry area away from incompatible substances.
Package: 200L/Barrel
Other related items of our company:
1. Basic Organic Chemicals
2. Inorganic Chemicals
3. Pharmaceutical Intermediates
4. Daily Chemicals
5. Active Pharmaceutical Ingredients