Product Description
Organic Intermediate Sodium pentanesulfonate Price
Product description:
Sodium pentanesulfonate, CAS22767-49-3, white crystalline powder and surfactants, are used to study multiple emulsions. Ion pair chromatography.Eyes: Wear appropriate protective eyeglasses or chemical safety goggles as described by OSHA's eye and face protection regulations in 29 CFR 1910.133 or European Standard EN166. Skin: Wear appropriate protective gloves to prevent skin exposure. Clothing: Wear appropriate protective clothing to prevent skin exposure. Wash thoroughly after handling. Remove contaminated clothing and wash before reuse. Use with adequate ventilation. Avoid contact with eyes, skin, and clothing. Avoid ingestion and inhalation.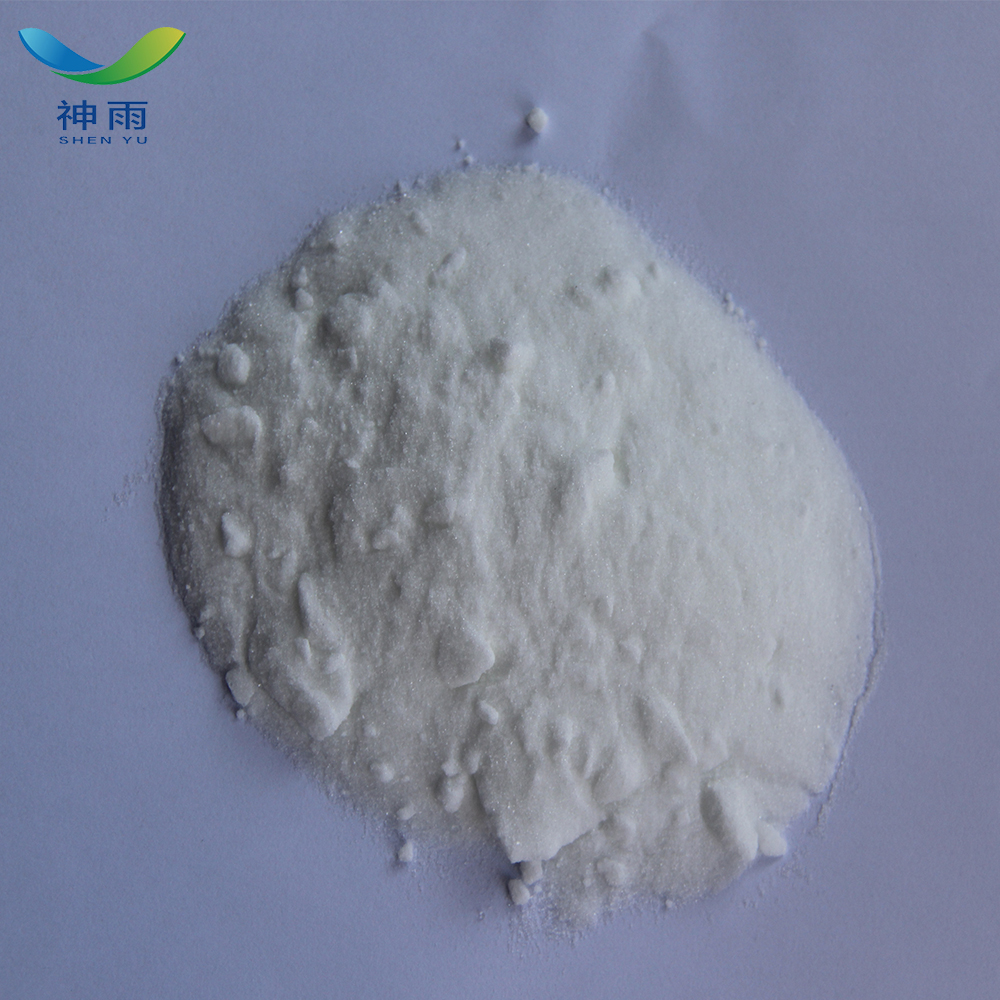 Feature:
High Purity
Low Price
Fast delivey
Good service
Product details:
English Name: Sodium pentanesulfonate
English synonyms: IPC-ALKS-5; IPC (TM) B5; 1-PENTANESULFONATE, SODIUM; 1-PENTANESULFONATE, SODIUM SALT; 1-PENTANESULFONIC ACID SODIUM;
CAS: 22767-49-3
Molecular formula: C5H11NaO3S
Molecular weight: 174.19
EINECS: 245-208-4
Melting point: 300 C
Storage conditions: Store at +5 C to +30 degree C.
Solubility H2O: soluble0.5M at 20 degree C, clear, colorless
Form: Crystals
Color: White to pale yellow
PH value: 5.5-7.5 (100g/l, H2O, 20 C)
Water: solubility soluble
Sodium pentanesulfonate Application:
1. surfactants are used to study multiple emulsions. Ion pair chromatography.
2. ion pair reagents, including peptides and proteins, and surfactants.
3. ion association reagent is used for high performance liquid chromatography, including peptide and protein analysis.
Sodium pentanesulfonate Attention:
[Ingestion]
May cause gastrointestinal irritation with nausea, vomiting and diarrhea.
[Inhalation]
May cause respiratory tract irritation.
[Skin]
May cause skin irritation. Prolonged and/or repeated contact may cause defatting of the skin and dermatitis.
[Eyes]
Dust may cause mechanical irritation.
Storage: Keep containers tightly closed. Store in a cool, dry area away from incompatible substances.
Package: 25kg/Bag
Other related items of our company:
1. Basic Organic Chemicals
2. Inorganic Chemicals
3. Pharmaceutical Intermediates
4. Daily Chemicals
5. Active Pharmaceutical Ingredients