Product Description
Organic Intermediates Dibutyltin dilaurate CAS 77-58-7
Product description:
Dibutyltin dilaurate is an organic tin additive, which can be dissolved in organic solvents, such as benzene, toluene, carbon tetrachloride, ethyl acetate, chloroform, acetone, petroleum ether, and all industrial plasticizers, insoluble in water. The high boiling point multi use organotin catalyst two laurate two butyl tin is usually treated with special liquefaction. At normal temperature, it is light yellow or colorless oil like liquid. It is white crystal at low temperature. It can be used as a polyvinyl chloride additive. It has excellent lubricity, transparency and weatherability. Sulphide resistant pollution is better. As a stabilizer in soft and transparent products, as a high efficient lubricant in hard transparent products, it can also be used as a catalyst for the crosslinking reaction of acrylic rubber and carboxyl rubber, polyurethane foam synthesis and polyester synthesis. The RTV silicone rubber catalyst.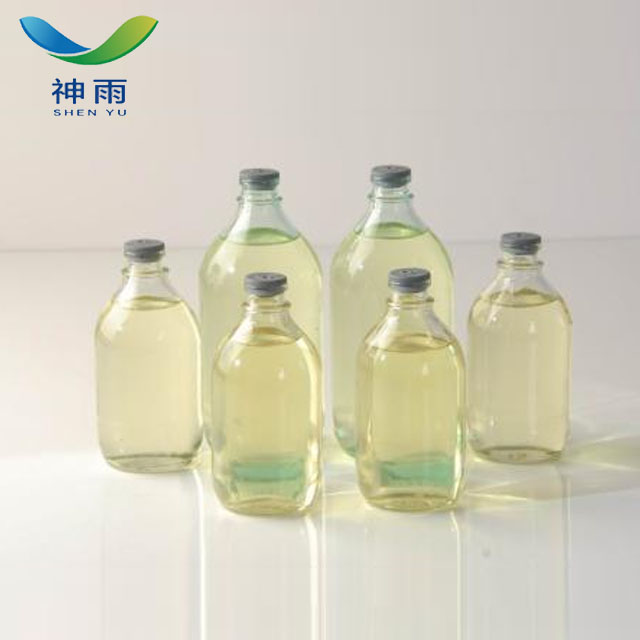 Feature:
High Purity
Low Price
Fast delivey
Good service
Product details:
English Name: Dibutyltin dilaurate
English synonyms: DBTDL; Aids010213; Aids-010213; Ditin butyl dilaurate (dibutyl bis (1-oxododecyl) oxy) -Stannane);
CAS: 77-58-7
Molecular formula: C32H64O4Sn
Molecular weight: 631.56
EINECS: 201-039-8
Melting point: 22-24 C
Boiling point: >204 C/12mm
Density: 1.066 g/mL at 25 degree C (lit.)
Vapor pressure: 0.2 mm Hg (160 degree C)
Refractive index: n20/D 1.471 (lit.)
Flash point: >230 F
Storage conditions: Store below +30 C.
Solubility: <1.43mg/l
Form: Oily Liquid
Color: Clear pale yellow
Industry Classification: Other Intermediate
Application:
Dibutyltin dilaurate is used as a heat stabilizer for polyvinyl chloride. It is the earliest variety used in organotin stabilizers. Heat resistance is not as good as maleic butyltin, but it has good lubricity, weatherability and transparency. It has good compatibility with plasticizers, no frost, no vulcanization, and no adverse effects on heat and printing. Because of its liquid at room temperature, its dispersion in plastics is better than that in solid stabilizers. This product is mainly used for soft transparent products or semi soft products, with a general dosage of 1-2%. It has synergistic effect with metal stearate, barium stearate and other metal soap or epoxides. In hard products, the product can be used as lubricant in combination with organotin or mercaptan organotin to improve fluidity of resin. Compared with other organotin, the initial coloring of the product is large, which causes yellowing and discoloration. The product can also be used as a catalyst for the synthesis of polyurethane materials and as a curing agent for silicone rubber. Many modified varieties have been developed to improve the thermal stability, transparency, compatibility with resin, and improve the impact strength of the product for hard products. In general, some fatty acids such as lauric acid are added to pure products, some of which are added epoxy ester or other metal soap stabilizers.
Attention:
[skin contact]
Remove contaminated clothing and rinse the skin thoroughly with soapy water and clear water.
[eye contact]
Lift eyelids and rinse with flowing or normal saline. Go to a doctor.
[inhalation]
Quickly out of the scene to the fresh air. Keep the respiratory tract unobstructed. If breathing is difficult, oxygen is given. If breathing is stopped, artificial respiration is carried out immediately. Go to a doctor.
[feed]
Drink plenty of warm water and urge vomiting. Go to a doctor.
[hazard characteristics]
Flammable, vapor and air can form explosive mixture, in case of open fire, high heat can cause combustion and explosion. It can react strongly with the oxidizing agent. It is easy to produce and accumulate static electricity when the velocity is too fast. Its vapor is heavier than air and can spread to a relatively low level at a relatively low level.
[harmful combustion products]
Carbon monoxide and carbon dioxide.
[fire extinguishing method]
Spray cooling container, if possible, move the container from the fire to the open. Fire extinguishing agents: foam, carbon dioxide, dry powder and sand.


Storage:
Dibutyltin dilaurate stored in a cool, ventilated storeroom. Stay away from fire and heat. Prevent direct sunlight. Keep the container seal. It should be kept separately from oxidants and food chemicals. Equipped with the corresponding variety and quantity of fire equipment. Emergency handling equipment and suitable storage materials should be provided in the storage area.
Package: 200L/Barrel
Contact us: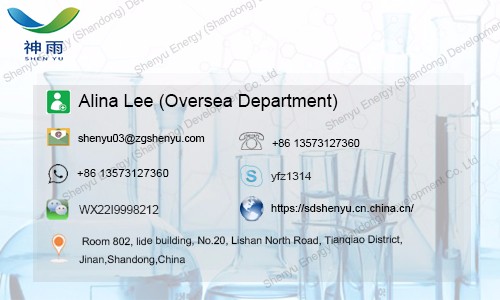 Other related items of our company:
1. Basic Organic Chemicals
2. Inorganic Chemicals
3. Pharmaceutical Intermediates
4. Daily Chemicals
5. Active Pharmaceutical Ingredients