Product Description
Pharmaceutical Materials Pyrimidine Powder Price For Sale
Pyrimidine, also known as m-diazobenzene, is a six-membered aromatic heterocyclic compound containing two m-nitrogen atoms, which is isomers with pyridazine and pyrazine. Molecular formula C4H4N2. Molecular weight 80.09. A colorless liquid or solid crystal with a pungent odor. The melting point is 20~22 degrees. The boiling point is 123~124 degrees Celsius. The refractive index is 1.4998 (20 C). It is easy to form salts with water, ethanol, ether, weak alkalinity and acid. Its alkalinity is weaker than pyridine, and its electrophilic substitution reaction is more difficult than pyridine. Bromination reaction can occur only in the 5-position. Nitrification and sulfonation can not occur, but nucleophilic substitution is more likely to occur. Pyrimidine derivatives are widely found in nature. For example, vitamin B1, uracil, cytosine and thymine contain pyrimidine structure. Picric acid is a yellow needle like crystal. The melting point is 156 degrees. Because of the existence of conjugated double bonds in pyrimidine, UV absorbency is strong. Barbituric acid is oxidized by three phosphorus oxychloride and then reduced by hydroiodic acid.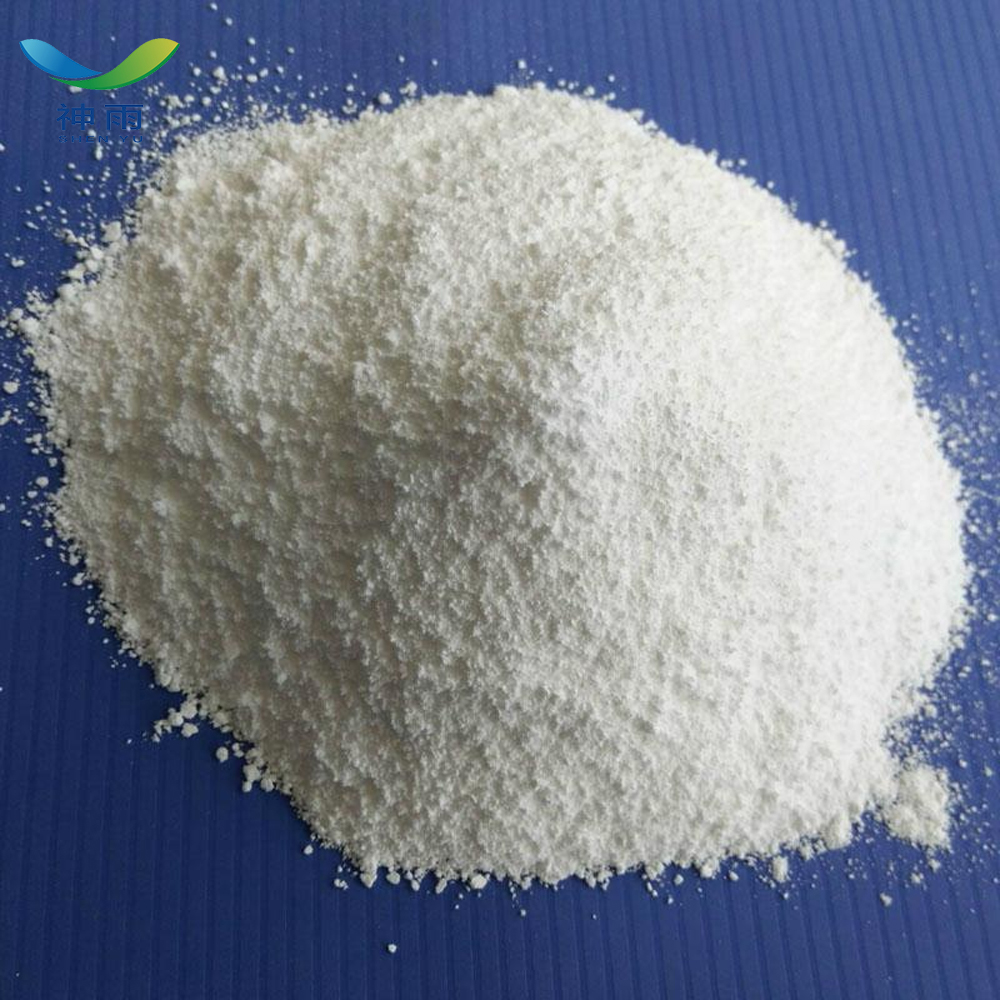 Feature:
High Purity
Low Price
Fast delivey
Good service
Pyrimidine Product details:
English Name: Pyrimidine
English synonyms: Metadiazine; AKOS BBS-00006251; 1,3-DIAZINE; PYRIMIDINE; 1,3-Diazabenzene; m-Diazine; Pyrimidin;
CAS: 289-95-2
Molecular formula: C4H4N2
Molecular weight: 80.09
EINECS: 206-026-0
Melting point 19-22 degree C (lit.)
Boiling point 123-124 degree C (lit.)
Density 1.016 g/mL at 25 degree C (lit.)
Refractive index n20/D 1.504 (lit.)
Flash point 88 degree F
Storage condition Flammables area
Solubility soluble
Morphological Liquid
Acidity factor (pKa) 1.23 (at 20 C)
Color Clear colorless to orange
Pyrimidine Application:
Pyrimidine is widely used as a pharmaceutical raw material for the production of vitamin B, sulfadiazine, sulfanilamide isodimethyl pyrimidine, sulfamethoxazole; pesticide raw materials, such as diazinon, pyrimidine, pyrrhodin, pyrethroids, herbicide, pyrimidine, pyrimidine, ratecarb, cyclamethalone, metidine, acetidine, sulfamethoxazole, bizinon, antiaphid, ethyl worms Phosphorus mites, acarid phosphorus, polyoxymycin, pyrimidine, pyrimidine phosphorus, oxypyrimidine phosphorus, pyrimidine alcohol, isopyrimidine, uracil and so on; dye raw materials, such as dyes with Trihalogenated pyrimidine nuclei react well with fibers, as reactive dyes, has attracted people's attention.
Pyrimidine Attention:
[Ingestion]
If victim is conscious and alert, give 2-4 cupfuls of milk or water. Never give anything by mouth to an unconscious person. Get medical aid immediately.
[Inhalation]
Get medical aid immediately. Remove from exposure to fresh air immediately. If not breathing, give artificial respiration. If breathing is difficult, give oxygen.
[Skin]
Get medical aid immediately. Flush skin with plenty of soap and water for at least 15 minutes while removing contaminated clothing and shoes. Wash clothing before reuse.
[Eyes]
Flush eyes with plenty of water for at least 15 minutes, occasionally lifting the upper and lower eyelids. Get medical aid immediately.

Storage: Store in a tightly closed container. Do not store in glass. Store in a cool, dry area away from incompatible substances.
Package: 25KG/Drum
Other related items of our company:
1. Basic Organic Chemicals
2. Inorganic Chemicals
3. Pharmaceutical Intermediates
4. Daily Chemicals
5. Active Pharmaceutical Ingredients