Product Description
2-Aminopyridine C5H6N2 with CAS 504-29-0
2-aminopyridine, colorless leaf or large crystal. The melting point is 57-58 C, boiling point 204 C, 104-106 C (2.67kPa), flash point 92 C. Soluble in water, alcohol, benzene, ether and hot petroleum ether. Taste bitter, have anaesthetic effect. Can be sublimated. Used in organic synthesis, can be used as intermediates and chemical reagents for drugs and dyes. Usually, in the presence of solvents, sodium amide is reacted with pyridine. Hydrogen escaped from the reaction and sodium derivatives of aminopyridine were produced, which were hydrolyzed to form free aminopyridine. Operation Example 1: Sodium Amino was added to dry toluene, heated and refluxed, pyridine was added to nitrogen at the same time, and refluxed for 6 hours. At the end of the reaction, cooling to 20, nitrogen, slowly adding water, adding, heating to 60-70, the toluene layer was separated by static separation, the water layer was kept at 60-70, the toluene was extracted twice with toluene, and the toluene was recovered by vacuum extraction. The distillate at 100-140 (8kPa) was collected and 2-aminopyridine was obtained.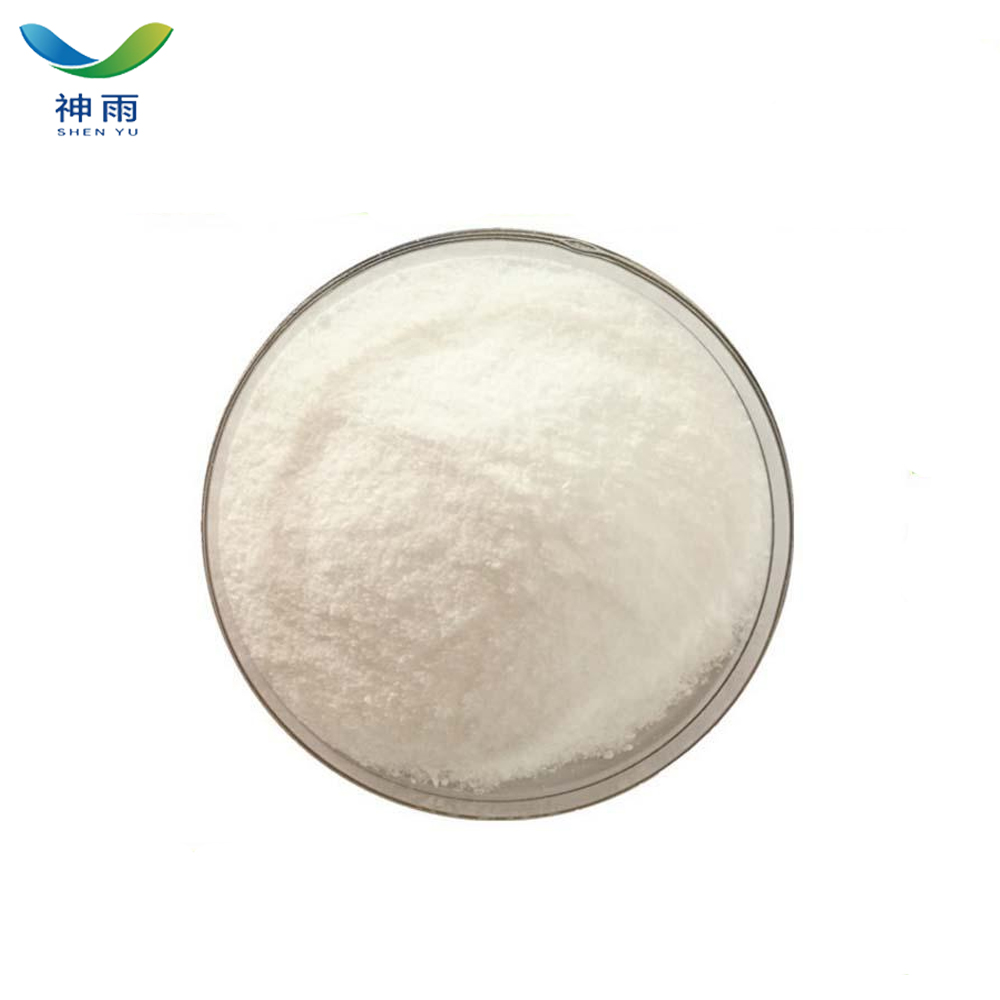 Feature:
High Purity
Low Price
Fast delivey
Good service
2-Aminopyridine Product details:
English Name: 2-Aminopyridine
English synonyms: PYRIDIN-2-YLAMINE; TIMTEC-BB SBB004394; 1,2-dihydro-2-iminopyridine; 2-aminoazabenzene; 2-amino-pyridin; alpha-Pyridinamine; alpha-Pyridylamine; -Aminopyridine
CAS: 504-29-0
Molecular formula: C5H6N2
Molecular weight: 94.11
EINECS: 207-988-4
Melting point 59 degree C
Boiling point 204-210 degree C (lit.)
Density 1.0308 (estimate)
Refractive index 1.5560 (estimate)
Flash point 198 degree F
Storage conditions Refrigerator, Under Inert Atmosphere
Solubility 890g/l
Acidity factor (pKa) 6.82 (at 20 C)
Form Crystalline Powder, Crystals or Flakes
Color Cream to light yellow-beige
Water soluble Slightly soluble. 1-5 g/100 mL at 19 C

2-Aminopyridine Application:
Organic synthesis, intermediates and chemical reagents of drugs and dyes. Organic synthetic intermediates used as analytical reagents, microcrystalline analysis and organic synthesis for the detection of antimony, bismuth, cobalt, copper, gold and zinc
2-Aminopyridine Attention:
[Ingestion]
If victim is conscious and alert, give 2-4 cupfuls of milk or water. Never give anything by mouth to an unconscious person. Get medical aid immediately.
[Inhalation]
Get medical aid immediately. Remove from exposure to fresh air immediately. If not breathing, give artificial respiration. If breathing is difficult, give oxygen.
[Skin]
Get medical aid immediately. Flush skin with plenty of soap and water for at least 15 minutes while removing contaminated clothing and shoes. Wash clothing before reuse.
[Eyes]
Flush eyes with plenty of water for at least 15 minutes, occasionally lifting the upper and lower eyelids. Get medical aid immediately.

Storage: Store in a tightly closed container. Do not store in glass. Store in a cool, dry area away from incompatible substances.
Package: 25KG/Drum
Other related items of our company:
1. Basic Organic Chemicals
2. Inorganic Chemicals
3. Pharmaceutical Intermediates
4. Daily Chemicals
5. Active Pharmaceutical Ingredients